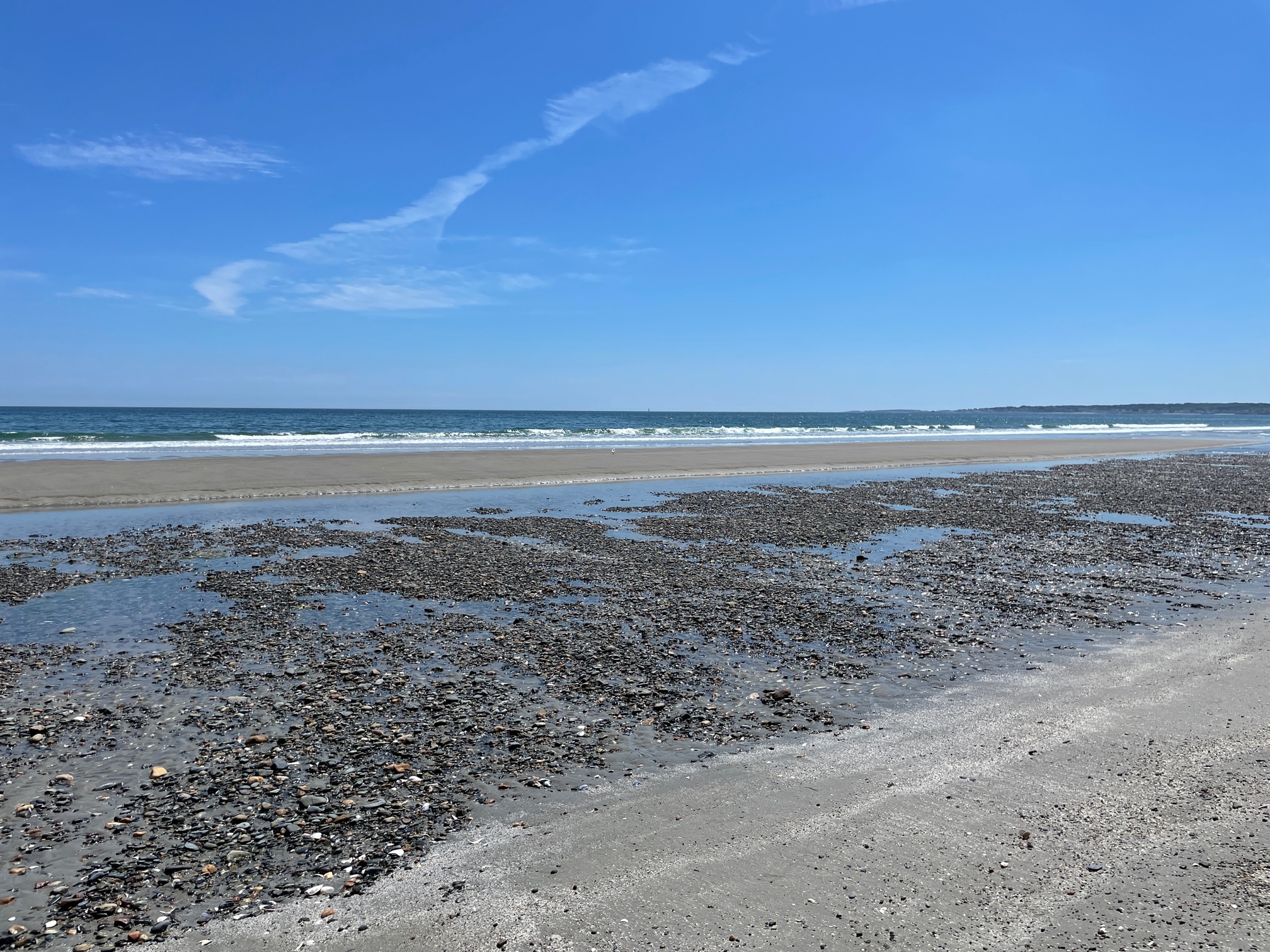 I called my mother-in-law to find out how my father-in-law was doing in his by-pass surgery.  "How's Bob?" I asked. "It's over," she answered."Wha?" I asked.  "Over," she repeated.  "All over."  Which is to say, he was out of surgery and doing well, and not dead.
I saw a movie a while back, set in Tokyo, co-starring a world-weary Bill Murray and an alluring Scarlett Johanssen.  He was 52 years old, but looked older; she was 17 years old, playing a 22 year old character, and looked…like she might have quite a career ahead of her.  They talked and talked, and talked, and nothing happened.  I assume something was lost in translation.
In Quebec City I once ordered onion soup, and was served onion rings, or maybe it was the other way around.  Les oignons, bien sur.
The definition of "flammable" is "easily set on fire."  The definition of "inflammable" is also "easily set on fire."
Many times (well, a few times), I used "LOL" as an acronym for "lots of love."  Sometimes this caused an eyebrow to rise.  More recently I've been educated by the younger folk that "LOL" is a generally accepted acronym for "laugh out loud".  Which is a different sentiment than "lots of love."  Fortunately, I'm too old to be embarrassed by internet ignorance, as are most of the people I communicate with.
Speaking of acronyms, I hate "HOV."  It's an acronym on signs for highway lanes which are restricted to cars with more than one occupant, but I can never remember what words it is an acronym for. I've driven halfway to NYC banging my brain to come up with a palatable de-acronym.  Close your eyes if you don't want to know, but I just looked it up for the hundredth (+/-) time.  Completely unintuitive, it stands for "High-Occupancy Vehicle."
Also in that category is "OPS", which is thrown around all the time by baseball talkers, as a rating of batting proficiency.  It stands for "on-base plus slugging", which is "a sabermetric baseball statistic calculated as the sum of a player's on-base percentage and slugging percentage."  I need a translation.  I'll stick with "HR", "RBI" and "BA", and whether the hitter has a gleam in his eye and a confident swagger.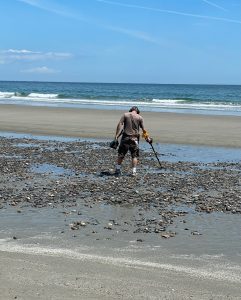 Finally, there was a guy with a metal detector working the beach in front of my house this morning, in the vicinity of where my grandfather's gold ring slipped off my finger and was lost to the sea (in waist deep water) about 65 years ago.  My mother had given me the ring as a keepsake from her late father and was disappointed and unforgiving of the loss.  I acknowledge carelessly twisting and loosening it on my finger, even purposeful malfeasance.  I vividly remember its last shimmer as it caught refracted sunshine on its way down.  I grabbed for it but missed, and it was gone.  I still look for it every time I walk the beach, even though it may have swam to China by now, even though I realize my chance of finding it is quite remote, like one in a trillion trillion remote. But I still resent the metal detector guy poaching my search territory, and reducing ever so slightly my chance of success.
That being said, now I feel obliged (under the rules of the Retrospect) to concoct a way to tie my lost-ring episode to the contrails of the proffered prompt.  "Lost in translucence" may come close, rhetorically speaking, as it clings to the root and sound of the prompt, as the ring transitioned from the world of the real and visible to the underwater world of Neptune and Ariel and Moby Dick, a world whose sonorous language is unintelligible if translated into English.
...as the ring transitioned from the world of the real and visible to the underwater world of Neptune and Ariel and Moby Dick...
******.
Bonus:  For those of you moved to hoard potato salad after reading my last entry, "Happy Birthday to Me," don't worry.  There's plenty more from where that came from.  See pic below snapped this morning at local potato salad emporium: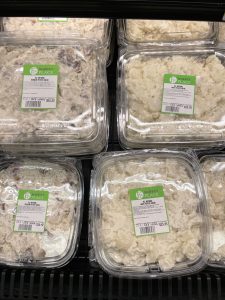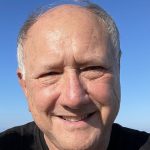 jonathancanter
Here is what I said about myself on the back page of my 2020 humor/drama/politico novel "The Debutante (and the Bomb Factory)" (edited here, for clarity):
"Jonathan Canter Is a retIred attorney; widower; devoted father and grandfather (sounds like my obit); lifelong resident of Greater Boston; graduate of Harvard College (where he was an editor of The Harvard Lampoon); fan of waves and wolves; sporadic writer of dry and sometimes dark humor (see "Lucky Leonardo" (Sourcebooks, 2004), funny to the edge of tears); gamesman (see "A Crapshooter's Companion"(2019), existential thriller and life manual); and part-time student of various ephemeral things."
The Deb and Lucky are available on Amazon. The Crapshooter is available by request to the author in exchange for a dinner invitation.
Characterizations: funny, well written