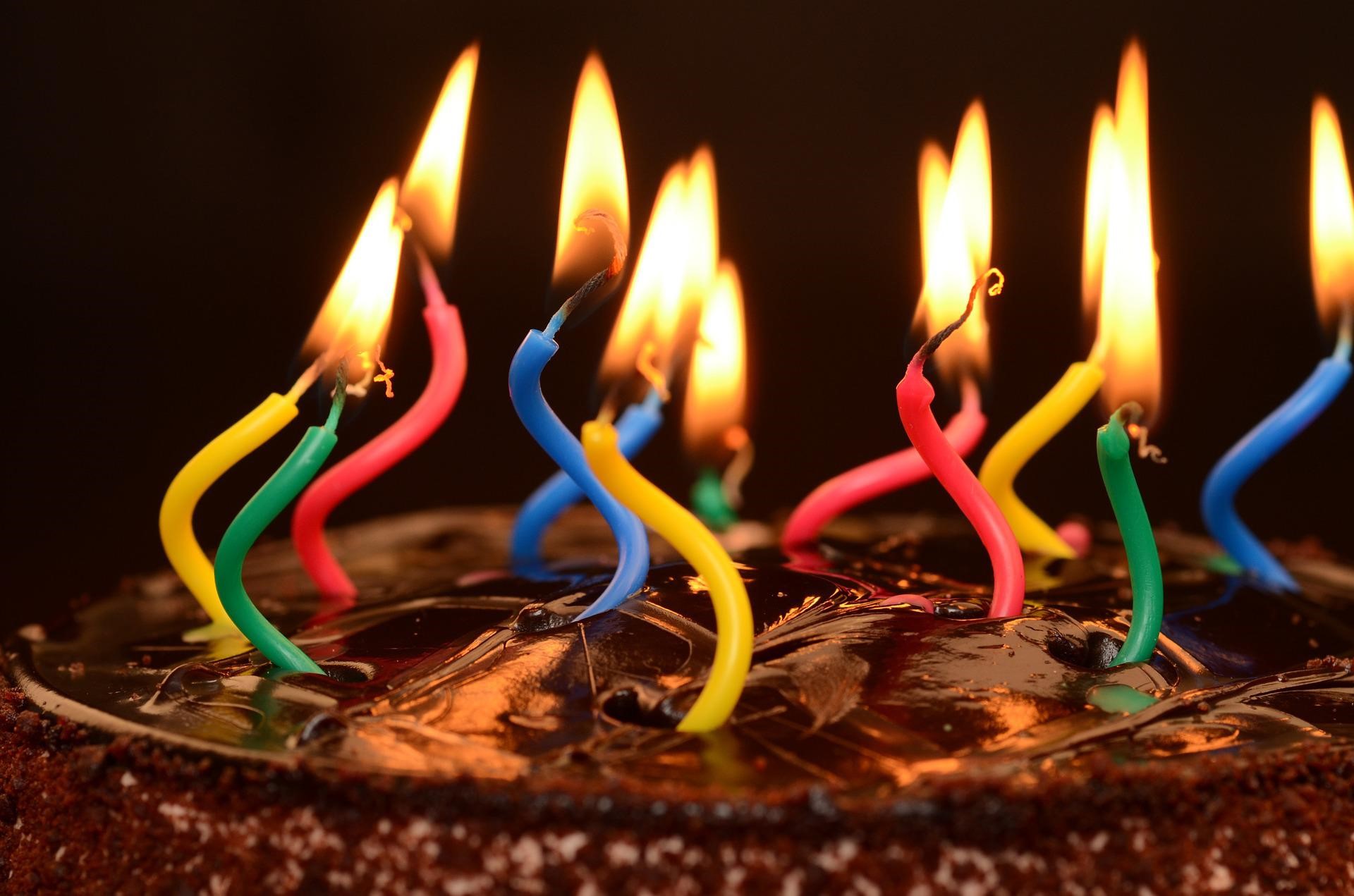 I almost decided not to write this story because I didn't want to be a "Debbie Downer" about any birthdays, let alone special birthdays. Most of my birthdays have been unremarkable, and I'm not into huge celebrations, nor do I covet elaborate gifts. One of my favorites was when I turned 50, and Dick and I went on a cruise to Alaska as my gift. I had a really great time. When I turned 65, I was relieved to get Medicare, having been paying a stiff amount for COBRA health insurance for the year before.
Starting in 2020, birthdays have been correlated with horrible incidents for no apparent reason.
There were a few birthdays, however, that have been depressing or downright disturbing. When I turned 30, I was single, enjoying good health and a growing freelance business, but was estranged from my family (which I wrote about recently in "Gap-and-a-Half"). My mother contacted me several weeks after that birthday to say she'd forgotten it. No apology or belated birthday card, she'd just forgotten it.
When I turned 40, my marriage was spinning toward divorce, but my former husband invited a small group to a nice restaurant to help me celebrate. When it was time for dessert, the wait staff brought out beautiful slices of cake for everyone except me. I got some sort of pudding made with milk, which I dared not eat. Interesting that I remember that incident so distinctly.
Starting in 2020, birthdays have been correlated with horrible incidents for no apparent reason. My birthday is on May 26, which, other than the proximity to Memorial Day weekend, isn't notable and shouldn't be. In 2020, the day before my birthday, George Floyd was murdered, and that's all we could think about.
On May 26 of last year, I woke up to the news that there had been a mass shooting at the VTA location about 15 minutes from my house. Shortly after, instead of birthday wishes, I got a text from a close friend saying that her son Tim's best friend Mike was unaccounted for at the VTA (I had known Tim and Mike since they were in grade school). Throughout the day texts flew back and forth, until early in the evening, Tim confirmed that Mike had been killed. Worst birthday ever, but worst day of their lives for Mike's wife, family, and friends.
This year, the day before my birthday, the mass shooting in Uvalde, Texas occurred, and we could think of nothing else. I struggle to figure out why this "May-hem" is occurring at all, but particularly on or close to my birthday. What is it about the end of May? All I want for my birthday next year, when I turn 70, is for my friends and family to be in good health and for no one to be killed.
Marian
I have recently retired from a marketing and technical writing and editing career and am thoroughly enjoying writing for myself and others.
Characterizations: well written