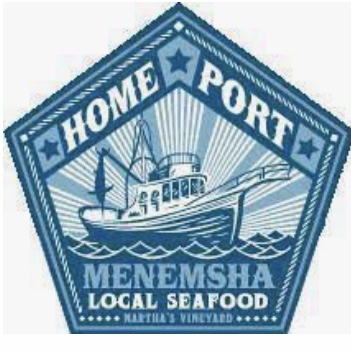 Originally published for the prompt Can't Leave Home Without It,  I hope you'll read or reread this story now!
Menemsha Sunset
Like most of us I'm sure,  the one thing I can't leave home without is my cell phone.   If I forget mine,  I rush back to get it, and can't imagine how we lived without them, or their precursors the car phones.   So here's a car phone story,   but first let me tell you a joke.
A police car was cruising down the highway when the cop saw the passenger door of the car ahead of him suddenly fly open and a woman come tumbling out.  The cop stopped to help the woman,  who miraculously was unhurt,  and they sped ahead to catch up with her husband.
When the cop pulled him over the husband hadn't even realized what had happened.  "What a relief",  he said,  "I thought I was going deaf!"
We heard that rather sexist joke years ago in Martha's Vineyard where as a young family we spent many idyllic summer vacations.   If you know the Vineyard you know that Menemsha is the best place on the island to watch the sun go down,  and one night we headed there for dinner at the Homeport,  a large,  noisy,  fun seafood restaurant on the water.
We had dinner,  took in the glorious sunset,  and then walked across the road where there is a bakery and a fish market.  I bought a few things and was carrying my purchases as we headed back to the car.
My son called  "Shotgun"  and jumped into the passenger seat.  I opened the trunk to stow my packages,  and that done,  I was about to get in the back seat when my husband stepped on the gas and pulled away.   I watched the car disappear down the dark country road and laughed at my family's bizarre sense of humor.
Then as minutes passed and they didn't come circling back for me I grew perplexed to say the least.  But thankfully we had a new car phone,  so I walked back to the restaurant to call.  This is what had happened.
Not realizing I'd opened the trunk,  my husband heard it slam and thought it was me in the back seat slamming my car door.  He started for home but after a few miles spotted a historic marker on the side of the road and pulled over to get out and read it.  It was when he and my son were getting back in the car that the kid suddenly asked,  "Where's mom?"   As he and my husband peered into the empty back seat,   the car phone rang.
"Did you realize you left me in Menemsha,"  I asked,  "or did you think you were BOTH going deaf?"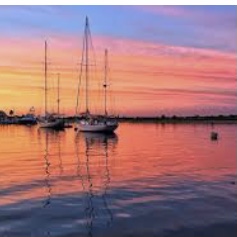 – Dana Susan Lehrman
Dana Susan Lehrman
This retired librarian loves big city bustle and cozy country weekends, friends and family, good books and theatre, movies and jazz, travel, tennis, Yankee baseball, and writing about life as she sees it on her blog World Thru Brown Eyes!
www.WorldThruBrownEyes.com
Tags: Martha's Vineyard MA, Car phones
Characterizations: funny, well written