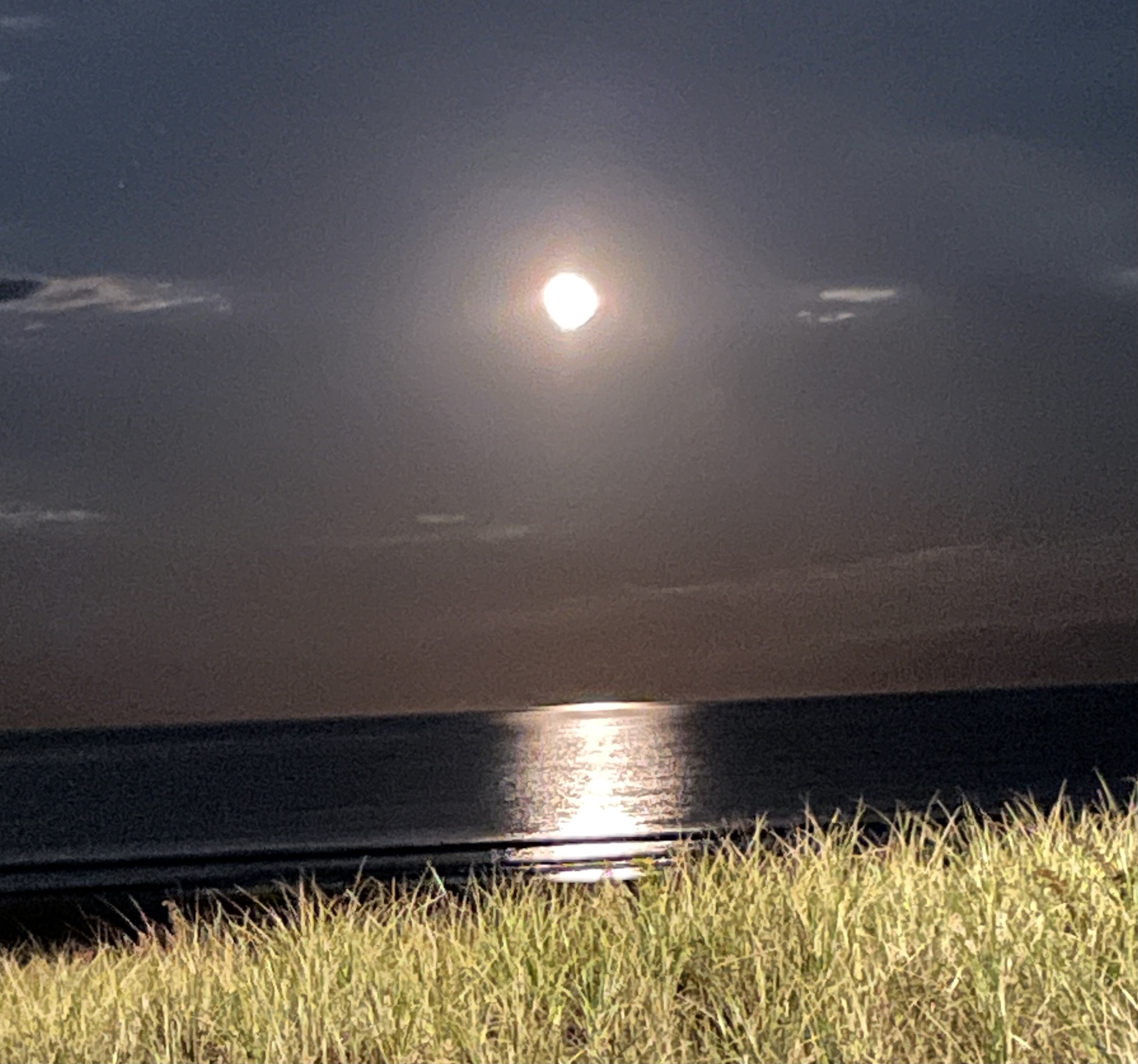 "Moon River", the sweet melody composed by Henry Mancini, with wistful lyrics by Johnny Mercer (sung and strummed by lithesome Holly Golightly, played by Audrey Hepburn, in the movie "Breakfast at Tiffany's" (1961)), is a heartbreaker of a song:
"Moon river, wider than a mile
I'm crossing you in style some day
Oh, dream maker,
You heart breaker
Wherever you're going, I'm going your way…
Two drifters, off to see the world
There's such a lot of world to see
We're after the same rainbow's end
Waiting round the bend
My huckleberry friend, moon river and me."
"Moon river, wider than a mile I'm crossing you in style some day Oh, dream maker, You heart breaker Wherever you're going, I'm going your way…"
The narrator follows the shimmering moon glow, a river of moon glow, a moon river, wherever it flows.  The narrator is lost and adrift, a dreamer, a dreamer whose heart is broken, who hopes the moon river, his incorporeal friend and companion, will lead him across the abyss of sadness to gold at rainbow's end.   The song floats through time and space, at an unhurried pace.  My favorite recorded version is by Andy Williams.
I don't know when exactly I matched up with this song.  But by the time my children were born, in 1981 and 1984, respectively, it was embedded in my repertoire of songs to sing to induce them to fall asleep.  As I sang it, typically with a child's head on my shoulder, walking along the shore, bathed in the glow of the moon river, I and my child were the two drifters of the song, joined together in our life adventure.  As sweet a moment as I can recall.
Sometimes the child would fall asleep.  Sometimes the child would fall asleep until his or her head would touch down on the pillow, and then would immediately sit upright, eyes wide open, and I would lift the child back onto my shoulder and repeat the song as we walked again along the shore.  The rainbow's end was the child asleep, comfortably asleep for the night, as the last notes of the song faded into the air.
And what is further enriching and wonderful is that my children, now grown and with children of their own, sing "Moon River" to their children at bedtime.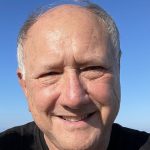 jonathancanter
Here is what I said about myself on the back page of my 2020 humor/drama/politico novel "The Debutante (and the Bomb Factory)" (edited here, for clarity):
"Jonathan Canter Is a retIred attorney; widower; devoted father and grandfather (sounds like my obit); lifelong resident of Greater Boston; graduate of Harvard College (where he was an editor of The Harvard Lampoon); fan of waves and wolves; sporadic writer of dry and sometimes dark humor (see "Lucky Leonardo" (Sourcebooks, 2004), funny to the edge of tears); gamesman (see "A Crapshooter's Companion"(2019), existential thriller and life manual); and part-time student of various ephemeral things."
The Deb and Lucky are available on Amazon. The Crapshooter is available by request to the author in exchange for a dinner invitation.
Characterizations: moving, well written