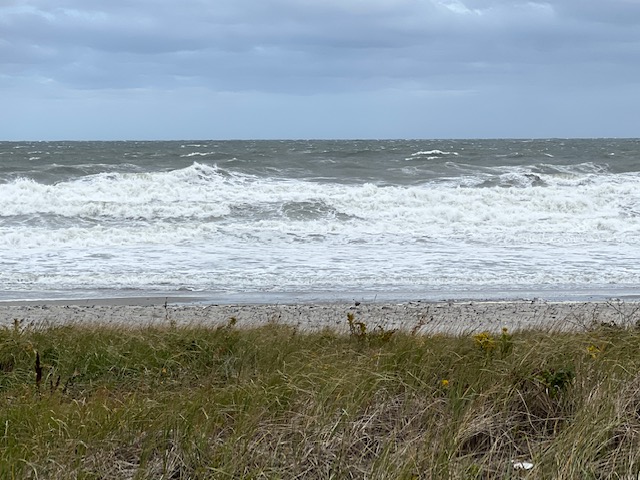 The nests in my life, or at least the warm and welcoming ones, have been feathered by women.  The men, myself included, are better at unfeathering and making a mess.
This Sunday afternoon as I lie on my bed, typing into the Notes page of my iPhone, working my response to this prompt, I hear the bellow of 25 mph winds outside, gusting upwards, and to the battering surf in conjunction.  When I close my eyes, I am wafted away like a kite, although my typing deteriorates.  I assume there are some savvy thumbsters among us who can type coherently on their little phone pad by touch, with eyes closed, and ears open to the prevailing roar of wind and waves, but with me, the direct sensation of the sound gets processed and diluted by my watch over my tapping left thumb.  Even diminished, however, the roar transfixes me.  It is so loud.  It is so unrelenting.  It is so beautiful.
Happily the forecast is for more and bigger wind.
Part of me wishes to be standing on the beach in the face of the wind, as I was a few minutes ago, feathering my inner nest with the adventure of being out there and yielding to it, which is a happy nest for me, living in the moment circled and filled by the aroused powers of nature.  There will be time later to hunker under blankets and the spell of the late afternoon NFL game, featuring my hometown depleted Pats.  There will be time later to do domestic chores around the nest, or to support their getting done with appreciative thanks, if circumstances permit me to get away with that.
I just checked my Weather app, thinking I heard some lowering of the din, but happily the forecast is for more and bigger wind.
.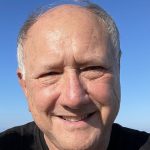 jonathancanter
Here is what I said about myself on the back page of my 2020 humor/drama/politico novel "The Debutante (and the Bomb Factory)" (edited here, for clarity):
"Jonathan Canter Is a retIred attorney; widower; devoted father and grandfather (sounds like my obit); lifelong resident of Greater Boston; graduate of Harvard College (where he was an editor of The Harvard Lampoon); fan of waves and wolves; sporadic writer of dry and sometimes dark humor (see "Lucky Leonardo" (Sourcebooks, 2004), funny to the edge of tears); gamesman (see "A Crapshooter's Companion"(2019), existential thriller and life manual); and part-time student of various ephemeral things."
The Deb and Lucky are available on Amazon. The Crapshooter is available by request to the author in exchange for a dinner invitation.
Characterizations: well written