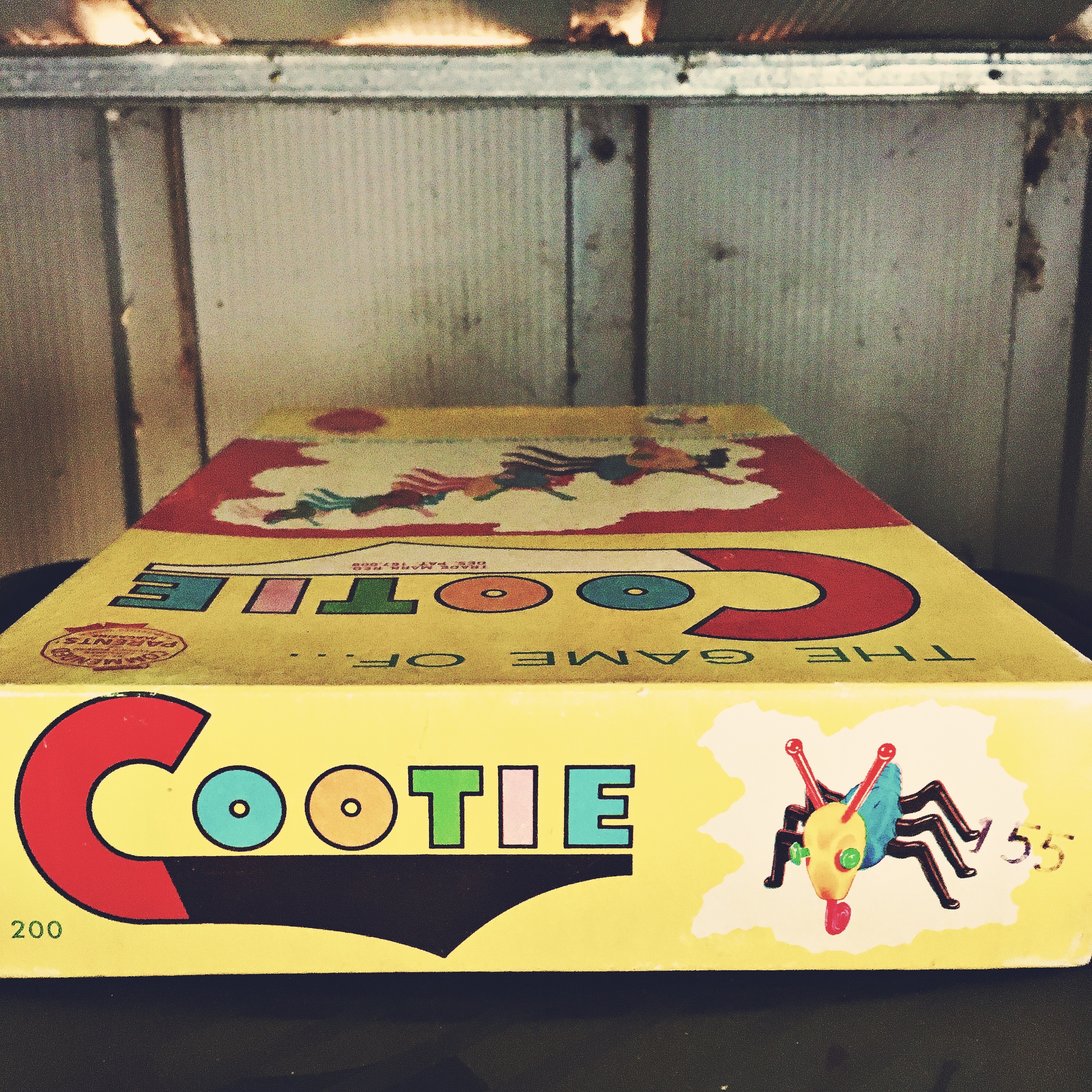 Remember playing Cootie? The goal was to be the first to build a bug-like object from a variety of plastic body parts. I spotted the familiar box on a dusty shelf in a second-hand store in Orange and, in a quick fix of nostalgia, bought it. Now it sits on a dusty shelf in a shed in my backyard.
A cootie is a body louse, but it's also a children's term for an imaginary germ or repellent quality transmitted by another child who is perceived as different.
A cootie is a body louse, but it's also a children's term for an imaginary germ or repellent quality transmitted by another child who is perceived as different.
Simma transfers into our sixth grade class in the middle of the school year. We instinctively know she is different from the rest of us. Her clothes are plain and out of style. I'm thin, but Simma is bony. My hair is a mass of defiant curls, hers is lank, matted. Almost routinely, one boy shoves another into her and snickers, "Nyah nyah nyah nyah nayah nyah, you caught Simma's cooties!" I see her sad eyes, but I look away.
I'm in a clique…it's Susie, Terry, Renee, Debbie and me. One day Debbie (who has a really cool older sister) tells us about Elvis Presley and the next we're all crazy about him. Music is in the air, and it seeps into me. Never even kissed, I'm absorbing heartache and heartbreak. I learn that It's Only Make Believe, that It's All in the Game, and that All I Have to Do is Dream. I have a crush on Bobby B; his straight blond hair falls down over one blue eye, and his lip curls up on one side just like Elvis.
Finally, finally, it's the last day of school before summer vacation, and my very last day of elementary school. No more paper drives, no more Maypoles, no more Halloween carnivals. The bell rings for recess, and I dash out of my classroom. I use the lavatory, then head outside. The stairs leading down to the playground have a fat, hollow-pipe handrail, and at the top is a small landing with the same metal pipe acting as a guardrail. Before taking a step down, I stand for a few moments on the landing, my hands on the rail, my senses oddly alert.
The playground below is filled with the sound and sight of noisy children and bouncing balls…there's handball (which I'm pretty good at), dodge ball (which I'm really bad at and hate), foursquare (so-so), and tetherball (really good). There are monkey bars (good, with blisters to prove it) and hopscotch grids (just okay). At this moment, I am keenly aware of the warmth of the sun as it comes out from behind a passing cloud. I tilt my head up to it, eyes closed. The metal railing is hot under my hands and feels solid and good. I stand there enveloped in the warmth and feel very consciously alive for the first time ever. Something has changed. A knock-kneed girl with unruly hair illuminated in a shaft of bright sunlight, I am suddenly wide awake.
I spot Simma, in the shade, siting alone on a wooden bench. As if she senses someone looking at her, she glances up at me. I raise my hand in a shy wave, smile tentatively, then beckon for her to come up. She rises slowly and climbs the stairs. When she reaches the top, I take her hand and lead her into the lavatory where we stand in front of the mirror. I pull a comb from my brand new turquoise patent leather purse and she allows me to work it through her tangled hair.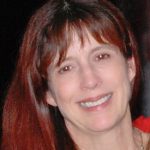 Barbara Buckles
Artist, writer, storyteller, spy. Okay, not a spy…I was just going for the rhythm.
I call myself "an inveterate dabbler." (And my husband calls me "an invertebrate babbler.") I just love to create one way or another. My latest passion is telling true stories live, on stage. Because it scares the hell out of me.
As a memoirist, I focus on the undercurrents. Drawing from memory, diaries, notes, letters and photographs, I never ever lie, but I do claim creative license when fleshing out actual events in order to enhance the literary quality, i.e., what I might have been wearing, what might have been on the table, what season it might have been. By virtue of its genre, memoir also adds a patina of introspection and insight that most probably did not exist in real time.
Tags: cootie, school, clique, Elvis
Characterizations: moving, right on!, well written