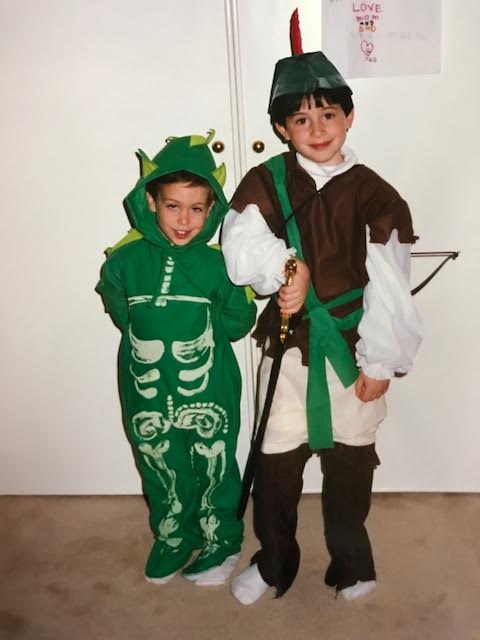 Costumes and candy, trick-or-treating, pumpkin carving and leaves rustling under foot, parades at school. All made up happy times when my kids were young and Halloween rolled around. Autumn in New England is so beautiful with the brightly colored leaves on display. We always hoped it wouldn't be too cold or too wet when we'd head out to gather candy. Scary decorations already adorned the door, we'd hustle out and make the rounds in the dark neighborhood.
Sometimes we'd be lucky and Dan's parents would come to visit. Erv was a pumpkin carving expert. The kids sat up on the window sill above the sink and watched their grandfather scoop out the center and carve some spooky face into their desired pumpkin.
Eventually that tradition passed on and I was left with carving duty. We'd go out to a farm and buy the biggest pumpkin I could carry, along with a kit, though I could never follow a pattern. I learned tools were not all that useful. I had to really dig in and get my hands dirty, scooping great hand-fulls of seeds out of the center, doing the best I could to carve a face with jagged teeth on the grinning Jack O'Lantern. I did this for years, hoping that it didn't rot or get smashed before the big night, so I could light the candle in the center and my children could admire the full effect. We'd place other pumpkins and gourds around. The house was ready for the season.
As we marched from door to door, so did all the other ghosts, goblins, Ninja Turtles, or whatever was the costume du jour. We also live one block from Boston College, so, as the crush of younger kids passed, college students would come begging for candy. One year we actually ran out. I ran to the drug store to restock, and pulled into the driveway as Dan held them at bay at the front door.
Another year, poor little Jeffrey came down with chicken pocks. He only had one or two spots, but I knew what was coming. I called ahead to a few neighbors to see if we could at least come to their homes. He had to stand back, while I went up to the door to retrieve candy for him. He weathered his bout fairly well. David came down with them on Veteran's Day and was so much worse, down his throat and everywhere. He was miserable, missed days of school and I sat up with him for three nights, unwrapping the new Rocky & Bullwinkle tapes I had purchased to amuse the kids when we went to see the grandparents over Thanksgiving; the tapes were put to good use.
Children grow up, traditions fade, neighborhoods change. We don't have little monsters come a'calling any longer. I don't carve a pumpkin or buy gourds. If we are home, I might put up a decoration or two, just so the house looks approachable, but the last several years, not a soul has come trick-or-treating on Halloween, not even the college students.
Now I don't even put up decorations. I try NOT to buy candy because I will wind up eating it. We see on the news that some schools have cancelled their Halloween parade…they don't want the kids to feel pressure about what to wear or how to dress up. Traditions fade, times change. Of course with the pandemic, no one went out in our neighborhood last year, but still, the kids have grown and moved away; all is quiet now.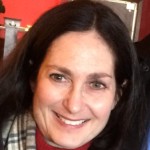 Betsy Pfau
Retired from software sales long ago, two grown children. Theater major in college. Singer still, arts lover, involved in art museums locally (Greater Boston area). Originally from Detroit area.
Tags: costumes, carving pumpkins, trick or treating, chicken pocks
Characterizations: been there, moving, well written