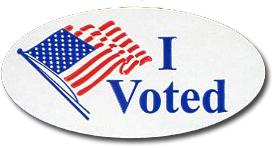 Fiorello! is a wonderful musical about New York City mayor Fiorello LaGuardia (yes, he's the one for whom the airport is named). It ran on Broadway from November 1959 through October 1961. I went to see it with my mother on Election Day 1960. One of the songs in the musical, "Politics and Poker," contains the lyric "if politics seems easier, it's because you can't stack the deck." Now, of course, we have learned that you can.
Here are the things I want to remember about the 2018 midterms:
The results were better than I feared, but not as good as I hoped.
The Democrats took back control of the House of Representatives. This is huge, because it will impede Trump on everything except judicial appointments. Assuming Nancy Pelosi becomes Speaker, we can only hope that both Trump and Pence either go to prison or die, and then she will become President.
More than 100 women have been elected to the House, including two Native American women and two Muslim women.
The Senate results were another story. Dems didn't gain any seats, in fact they lost seats. Even though Democratic Senate candidates nationwide got 45 million votes, and Republicans got 33 million, the result was a Republican gain of 3-4 seats. Something is out of whack with the whole electoral process.
I am the most sad about Beto O'Rourke losing in Texas, I really thought he could beat Ted Cruz. We gave him money and then more money, and I did phone banking for him . . . it's hard not to think that maybe if I had just done a little more he would have won. I know there were volunteers on the ground in Texas who did a lot more than I did, so obviously it's ridiculous to think that I could have made a difference. But still . . . .
In the races for Governor, the Democrats picked up seven seats, which is great. These include the first openly gay Governor in Colorado, and four new women Governors in Maine, Michigan, Kansas, and New Mexico. It is very satisfying that Scott Walker and Kris Kobach were defeated. Andrew Gillum losing in Florida (by 0.6 %) was sad, and in Georgia the outcome is still unknown, so I'm holding out hope for Stacey Abrams.
Best line of the night?  After Ann Coulter tweeted "Kansas is dead to me," someone replied "You're just mad because that house landed on your sister."
It's nice that the county clerk in Kentucky who refused to issue marriage licenses to gay couples was defeated.
As of Wednesday morning, in the Arizona Senate race Republican Martha McSally was leading Democrat Kyrsten Sinema by about 16,000 votes. A Green party candidate received 39,000 votes. Even though she dropped out a few days before the election, she may have caused a Republican victory. However, they are still counting ballots, and say that it may be a couple of days until the final results are known.
All in all, it's a relief, and I feel pretty good. Certainly a lot better than the way I felt the day after the election two years ago.
But there is still a lot of work to do!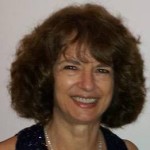 Suzy
Characterizations: been there