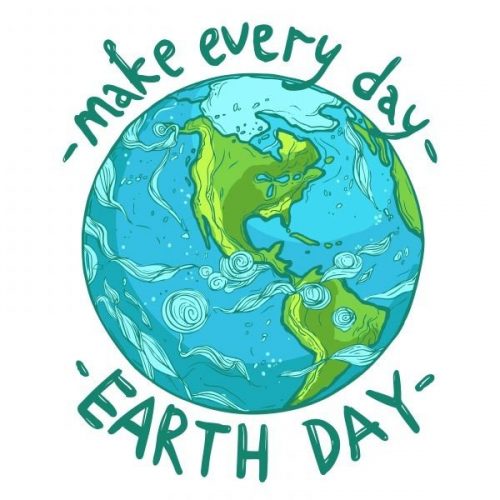 In 1965, Tom Lehrer recorded the song "Pollution," purporting to give advice to a foreign traveler visiting the US.
If you visit American city
You will find it very pretty
Just two things which you must beware
Don't drink the water and don't breathe the air.
At the time it seemed funny, since usually it was American tourists being told not to drink the water in other countries. Of course it couldn't happen here. But it turned out that it could. By 2002 Lehrer was saying he couldn't write satire any more because everything just made him angry, and the things that he once thought were funny had become scary instead. That was more than a decade before the water in Flint, Michigan was found to be undrinkable, causing unimaginable damage to the residents there.
In college I knew a few people who were talking about "ecology," as it was called then. At the time, I was annoyed by the fact that they were focused on that, when other issues, such as the antiwar movement, feminism, and civil rights seemed so much more important. How could they be wasting their time with this ecology stuff?
Now, of course, it is all too clear that saving the environment may be the most important issue before us, because if we destroy the Earth, nothing else matters.
Earth Day was created in 1970 by Wisconsin Senator Gaylord Nelson, who wanted to make environmental protection part of the national political agenda. I only know this from researching it online, I have no memory of any Earth Day celebration in Cambridge in 1970. Amazingly, the huge turnout for Earth Day that first year led to the creation of the Environmental Protection Agency. My only political recollections from the spring of 1970 are Nixon's invasion of Cambodia, the Kent State shootings, and the Harvard campus going out on strike for the second year in a row as a result. I'm glad that other people were paying attention to the environment even though I didn't think it was important at the time.
When I moved to Davis, I encountered something called the Whole Earth Festival, a uniquely Davis event. Apparently it started in 1969 as an art project on the Quad to teach people about "activism, wellness, and environmental sustainability" in an interactive and creative way. The next year, when Earth Day was created nationally, the event was renamed the Whole Earth Festival and has been happening annually ever since. It's a three-day festival which is held on Mothers Day weekend, so it does not coincide with Earth Day. When I went to it during my law school years in the spring of 1975-77, it was still a relatively small event that seemed like just a bunch of hippies smoking dope and listening to music. It was uncrowded enough that if there were other people there that you knew, you would probably see them. One year I bumped into my first college boyfriend, who had become something of a hippie. Turned out he had gotten married, moved to California, had a baby, and the whole family had taken Indian names (the baby was Narayana, I can't remember what the adults were called).
Since that time the festival has become huge, with more than 30,000 visitors descending on the UC Davis Quad every year. They proudly call it a "zero-waste event" and have volunteers separating recyclables and compost from the garbage. It still seems pretty much like a hippie gathering, just on a much larger scale. And to advocate being an environmentalist in Davis is like preaching to the choir. Everyone is already pretty woke.
On the eve of Earth Day 2019, having seen an increasing number of fires and floods, earthquakes and hurricanes as the result of global warming, I ponder: what actions can we take to save the planet? I try to do my part. I have been driving an all-electric Nissan Leaf since 2011. I took my own tote bags to the grocery story even before they started charging for bags. I am a fanatic recycler of all things glass, paper, and plastic. I turn off lights all the time, and I don't waste water. My pool is heated by solar panels. I use LED lightbulbs.  It doesn't seem like enough, but maybe it would be if everybody did it. Especially if we can manage to elect a President and Senate majority next year who believe in science!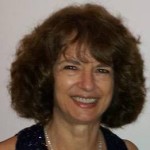 Suzy
Characterizations: right on!, well written