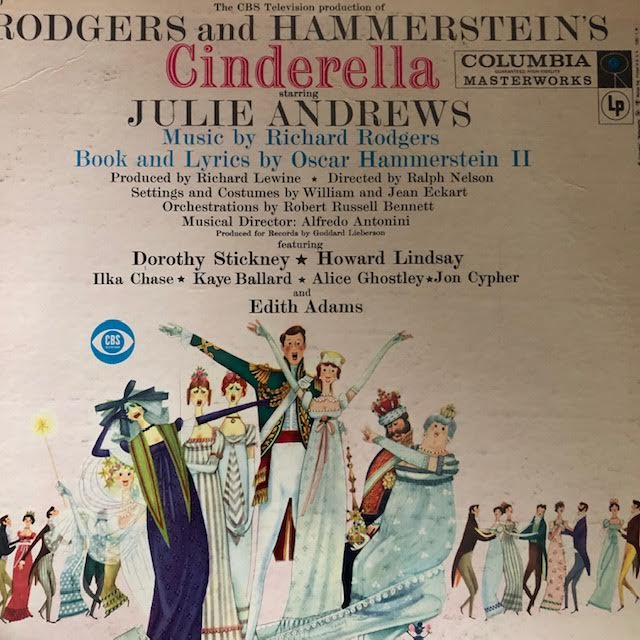 I loved fairy tales as a young girl. I remember that I was reading "Grimm's Fairy Tales" when I fell ill during the summer of 1964 and spent a week in the infirmary. I was 11 years old, had thrown up during Sunday morning services, (Our Father, who art in Heaven…blechhh…). The whole camp used to go to services, so I had an infamous moment ("Oh YOU were the one who threw up"; "Yes, that was me"). The book kept me occupied as I lay in bed, recuperating from the flu.
But it wasn't fun to miss one whole week out of only eight. I missed seeing my older brother (in High School division) play a lead in "The Pirates of Penzance". I was released just in time to see the musical (Rick played a Mountie) in "Little Mary Sunshine", starring a lovely, talented Terri Sue Feldshuh. She changed her name to Tovah, has had a great career on stage, TV and cabaret;  you can see her on Broadway right now as Mrs. Brice in "Funny Girl". I've known her since I was 10.
Rick and I loved all the Disney versions of the fairy tales. I can still sing all the songs from "Cinderella". Maleficent in "Sleeping Beauty" really frightened me. Those classics were beautifully created, the stories had more or less happy endings. Of course, I longed to be a princess.
But Rick and I LOVED the earliest version of the Rodgers and Hammerstein's "Cinderella" starring Julie Andrews. It was created for television, was only seen in black and white, and (as you can see), Rick bought the album and we listened to it non-stop (he gifted it to me years ago). We can both still sing all the music. So I think I have to go with Cinderella, as I truly love so many versions of it.
The later (and better remembered) TV version, starring Lesley Ann Warren paled for us, as she just wasn't nearly as good as Julie Andrews, but the production was lavish and the music was the same, so we always watched it (and mocked the leading lady). I never saw the Brandy/Whitney Houston version (now 25 years old and I understand, will be shown on TV again sometime this year). I'm sure it sparkles as well.
In fact, even after writing this story (I write a few weeks before the prompt goes live), I discovered there would be a live production of this classic on Martha's Vineyard the weekend before I leave for the season, so it remains ever-popular.
In my second and third summers at camp, I was an Intermediate. Jane, the head of the waterfront, did her own version of Cinderella that dazzled, amazed and amused all of us to no end. She did a very stream-lined version of the story, all in spoonerisms (swapping opening consonant sounds with one another for a funny effect). We would beg her to repeat the story over and over again. Finally she mimeographed the story (yes, really) for each of us. I memorized it and can still recite it. I looked it up on YouTube, found a few versions close, but not identical to what I had learned, but similar enough that you will get the intended effect. If you'd like to hear me recite it, give me a call. I still prefer my version.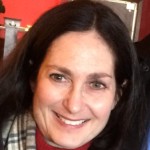 Betsy Pfau
Retired from software sales long ago, two grown children. Theater major in college. Singer still, arts lover, involved in art museums locally (Greater Boston area). Originally from Detroit area.
Characterizations: right on!