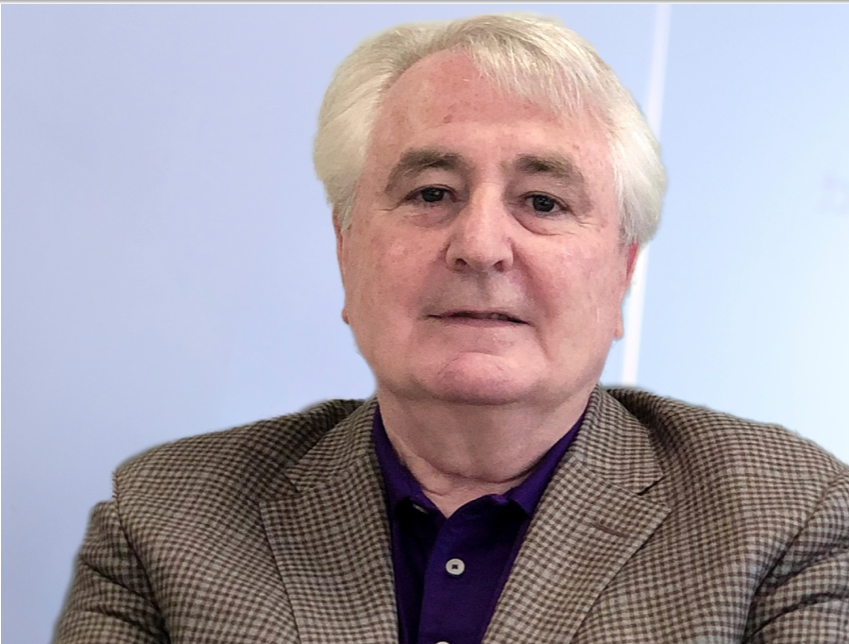 (This story may seem familiar in part, as the beginning was used for the prompt: Chance Encounter; but the last quarter has been significantly rewritten).
As described in Over-Educated, Under-Qualified, I did a lot of data entry on my first job out of college. My title was "Program Librarian". After entering the handwritten code from the programmer, either into card decks via a key punch (VERY old-fashioned), or typing into a computer terminal, the program needed to be compiled. With the old card decks, I took them to a service company in a different building in the same office park, with a vast installation of huge IBM computers, logged them in, came back later for the card decks and large print-outs to return to the programmers. They could tell if their efforts were successful or not. I got to the point where I knew if their code missed a final semi-colon or something like that. But SofTech, where I worked, bid on mostly Department of Defense jobs, so the programming was in propriety military languages. I kept track of huge files of listings for the various projects.
By the end of my time at SofTech, I ran a small data center comprised of a PDP 8, which was a DEC mini-computer. You remember mini-computers, right? Digital Equipment Corporation, headquartered in Maynard, MA was at this time, a huge computer manufacturer and employer. They made equipment that even small companies like SofTech, 60 people when I joined in 1974, well over 150 employees when I left 3 1/2 years later, could run and maintain in their own offices. But Ken Olsen, their founder, once said, "Why would anyone want to have a computer in his home?" He totally missed the boat on the PC revolution. DEC no longer exists.
Though I liked the people at SofTech, I never enjoyed the work and saw no future for myself there. I scrounged around for other employment. I interviewed at DEC; to do, what I don't recall. I thought I wanted to get into sales, but no one would take a chance on someone as untested and young as I was.
The winter of 1978 was brutal. Dan and I lived out in Acton, a half hour west of Waltham, where I worked, but by this point, Dan had finished Harvard grad school and gone to work for Index Systems, Inc in Cambridge. It took him about an hour to get to his office. It was also a long trip to the airport and Dan was often out of town. The Blizzard of '78 kept us house-bound for a week, while Governor Dukakis showed off his sweater collection every day on TV and Massachusetts was immobilized by several feet of snow.
Friends and mentors gave me guidance about new directions for employment. I consulted with an older gentleman; I never quite understood what he did, if he had work in mind for me or was just counseling me, but we spoke and met several times over a period of months.
SofTech evidently thought what I did was valuable as they brainstormed the notion of "software engineering" and my job was part of the overall scheme. What I did freed up the programmers to be more productive. When they bid on contracts, they even put in time for program librarians and, since they'd been founded by some smart guys from MIT, they had some at the company who did pure research.
One cold February night, just before I left for the day, Clem McGowan came into my office. He told me a course author from Advanced Systems, Inc (ASI), headquartered outside Chicago, would be in the office the following week, gathering material to write a course on Software Engineering. SofTech would provide the content experts and Clem wanted the researcher to speak to me as well. Um…OK. He was very excited, thinking this thought-work would now have a national audience. ASI made video training that was sold or rented to companies around the world.
I was amused. I was a little cog in their software machine, but was pleased they thought so highly of me. I was rather exotic for many of them, a subject of some fascination at SofTech, as I continued to go back to Brandeis once a month to model for life drawing classes (I always made up the missed time). I sang while I keypunched. No, I was not like most of their employees.
Dan traveled a lot for his new job. He had a large client in New York City at that moment and spent most of his time there. The evening Clem spoke to me, I happened to hear from that older man, counseling me on job opportunities. I told him I would be talking to someone from ASI. He was excited and told me to give the man my résumé and ask for a job. I didn't quite understand what they did, but was prepared.
John Shackleton showed up on Wednesday, February 15, 1978. According to my 1978 day timer, along with Peter Freeman, another one of SofTech's thought-leaders, I met John for breakfast at the Holiday Inn across from SofTech. Our office was at 460 Totten Pond Rd. I look back at that note and find it interesting that I'd been asked to join the men for breakfast. Perhaps they wanted to add a bit of flair to the meeting. John was a good-looking man in his early 30s who hailed from England. Smart and engaging, we hit it off immediately.
Peter and I led the way back to our office, John met with a few others, then he came to interview me. He set up his tape recorder, asked me various questions about my role as Program Librarian, and finally asked, "What is the career path?"
I was ready. I turned off his recording device and handed him my résumé. He was a bit startled, but we began to discuss what I had to offer. With my background in teaching (not quite training, but related; I was a certified teacher) and my goal to get into direct sales, I made my pitch. He was enthusiastic. I was elated. We decided to discuss this over lunch before he moved on to talk to others within the company.
I took him to a good French restaurant in Lexington, really the best around, where we got to know and enjoy each other. We immediately felt at ease, almost kindred spirits. He told me he could see me either as a content course developer, or an Education Specialist, a type of account representative who handles existing clients and pursues follow-on business. I asked him if he had dinner plans, being alone and on the road. Dan was still in the New York, so I, too was alone. We made plans to meet later.
He continued his day, I picked him up at his hotel after work and took him to the "Colorado Public Library" in Brookline for an early dinner. The restaurant is long gone, but it was a nice, wood-paneled, cozy place; international cuisine with a good wine list. We both enjoyed it. Though it was already dark, with big banks of snow all over, I offered to show him a bit of Boston and drove to the Back Bay. I always enjoy showing out-of-town guests my adopted city. He commented that it seemed the most cosmopolitan of all U.S. cities. We had an enjoyable evening. I dropped him at his hotel and continued home, feeling great about the day and the possibilities.
John was true to his word. He took my résumé back to others at ASI and four weeks later, on March 15, I flew to their headquarters in Elk Grove Village, near O'Hare Airport, for a meeting with Senior VP Fred Michaels and VP of the Midwest Region, Art Lyon. Both meetings went well. I was sure I wanted to be in sales, not write content for the videos. When Fred asked how I knew I could be successful at sales, I told him my acting background would help, that I could laugh and cry on cue and would use that to my advantage. He liked that comment and liked my enthusiasm. I met with people in the video creation department as well, but knew that wasn't for me.
Fred called me at home the next evening and offered me the job of Education Specialist in the Chicago Sales Office. They had also a Boston office, but it had no openings. Sales training started with a two-week training session in mid-April, the day Dan ran his first Boston Marathon. I asked if I could postpone, but I could not.
I wanted the job, discussed it briefly with Dan. I told him I was moving to Chicago, he could come with me or not. He chose not. I gave my two-weeks notice on Friday, finished my work, had lots of lunches with friends and a final company farewell luncheon on March 31.
I spent the next week doing a bit of shopping, getting my VW Rabbit serviced, seeing doctors and packing. I left for Chicago on April 8. My new manager put me up in a hotel in the Lincoln Park section, across from the zoo. It had been nice when he honeymooned there, no so much any longer, but it was a good location from which to look for apartments. It all happened so fast. That first night, I sat there alone in a hotel for the first time in my life. I thought to myself, "What have I done?" Then I didn't look back.
Art spent that first day driving me around, giving me information about various neighborhoods. I had a week to find a suitable apartment, before I began training on April 17 (Dan ran his first Boston Marathon in 3 hours, 31 minutes that day). I rented in "New Town" on Oakdale, off of Sheridan, north of Diversey. I wrote a bit about that apartment in Scared on the North Side.
Sales training included people from across the country, sales people and Education Specialists. We learned how to run a basic sales call, write a proposal, cost-justify our product, ask for the sale (an important lesson that so many are afraid to follow through on), watch as many videos as we could. We role-played, wrote sample proposals, all stayed in the same hotel, met for drinks, got to know one another, bonded for two weeks.
At the end of training, I flew back to Boston. Dan and I packed what I would bring (we split up the furniture, some dishes and kitchen goods, etc), loaded it all into a U-Haul, which his brother drove, while we drove my car and we set out on our journey to Chicago. We stayed one night in a motel outside of Cleveland before reaching our destination. It took us two days to get my apartment set-up, then the brothers flew back to Boston and I began my new career on Wednesday, May 3. ASI advanced me money to cover my moving expenses. It was deducted from my commission checks (I lived off my rather-low, base salary), and I was in the clear within a few months, as my bank account began to grow.
Four of us started in the Chicago office the same week, so we had a little sorority. We were each given some accounts in the city and an out-of-town territory to cover. We were supposed to make 8-10 calls a week. It was a tight-knit office. The two existing Education Specialists were great at their jobs, not threatened by us newbies and good mentors. We all got along well. The existing salesmen were all pros and we all learned a lot.
I liked my work tremendously. I saw John occasionally if I needed to go out to corporate. He checked in on me from time to time. Sometimes, groups went out to dinner, including spouses. He was married to Laura, who seemed to be stuck in her flower child past and out of place with cerebral John. She joined us for group dinners occasionally. The marriage didn't seem to work and they divorced. He would wind up with a new young Educational Specialist who came to work in our office about a year later. I introduced them. They were soon a couple and later married. We still exchange Christmas cards, so I've seen their two beautiful children, their daughter marry and their grandchild in photos throughout these many decades. John did very well professionally and recently retired.
In August of 1979, I moved back to Boston. (For more on that story, read  Seven Double Chivases on the Rocks.)
I worked another year and a half for ASI in their Boston office, now as a full-fledged salesperson, then moved into software sales, always for small companies. I also did well professionally, at one point, I was one of the top 10 software sales representatives in New England. I give thanks to John Shackelton, who believed in me, an untested young woman, in February, 1978.
On the other hand, I was willing to take that leap of faith, move away from my husband and home to pursue my desire to get into sales. I worked very hard to be successful. I believed in myself.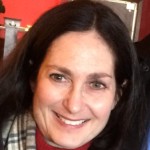 Betsy Pfau
Retired from software sales long ago, two grown children. Theater major in college. Singer still, arts lover, involved in art museums locally (Greater Boston area). Originally from Detroit area.
Tags: Advanced Systems, Inc, Chicago, sales, Software Engineering
Characterizations: moving, well written