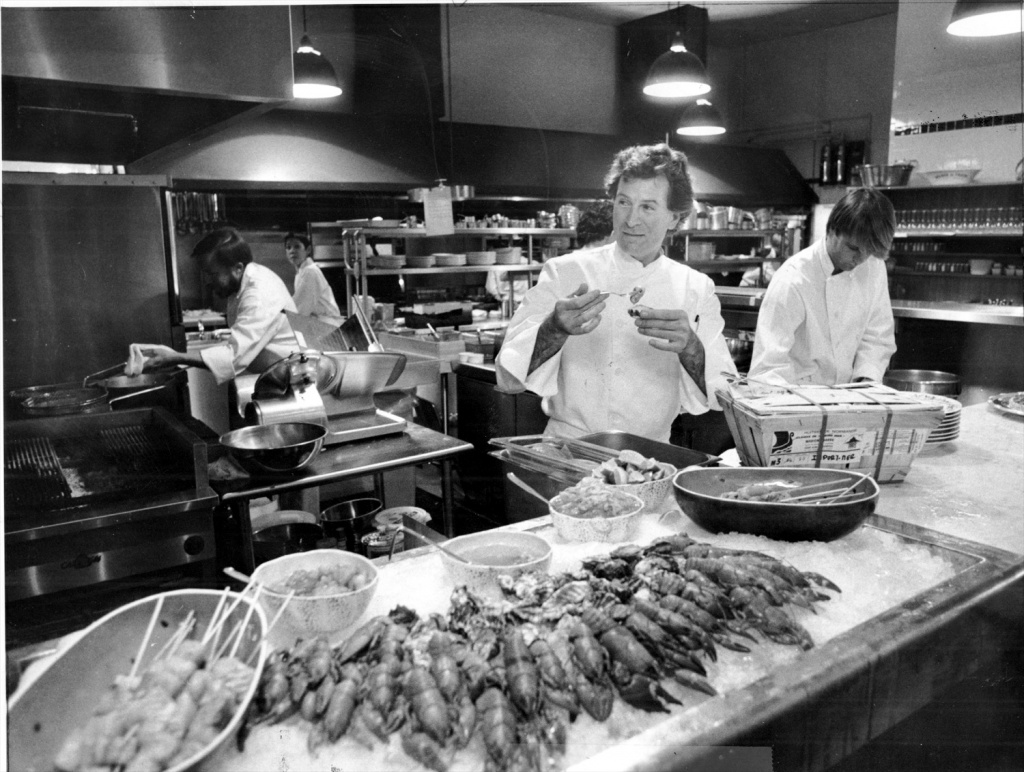 In the 1980s and '90s, a restaurant reigned in San Francisco that changed everything. Conceived and created by master chef Jeremiah Tower, Stars was in a class by itself. Located in the Civic Center just steps from Davies Symphony Hall and the Opera House, and approached via a seedy alley as if it were a speakeasy, Stars was every bit the stage that the theatres were. Tower, previously of Chez Panisse in Berkeley, presided over the nightly festivities with his trademark glass of champagne in hand. He put his California cuisine and showmanship skills on full display. And what a show it was.
We ate ethereal soufflés and listened to the pianist sample the Great American Songbook till closing.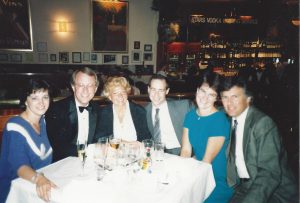 Once through the door you ascended a stairway to the cavernous but somehow intimate space. A long bar flanked one wall with the (then revolutionary) open performance kitchen dominating the other. In between were bar tables, a grand piano, and raised platforms of dinner tables. It was gorgeous, loud, bustling, delicious, and above all fun. It quickly became the place to see and be seen, especially as a before- and after-concert venue. Sophisticated and casual—at a time when restaurants had to be one or the other—socialites, politicians, celebrities, and stars came to Stars to feast on raw oysters, duck confit, or a hot dog.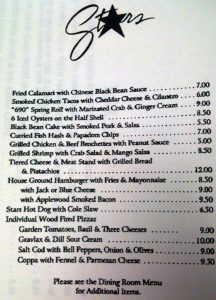 It had been our favorite pre-concert hangout for supper and a drink, but it was during our years with the San Francisco Symphony Chorus that we became regulars. We couldn't eat much before singing a concert, so afterward we were starved. We were also on a performance high and dressed in formal wear—as were many others. The after-concert crowd often included symphony players as well as soloists and guest conductors, all rubbing elbows with the occasional Hollywood star. We ate ethereal soufflés and listened to the pianist sample the Great American Songbook till closing.
It was a heady and formative experience. Stars was elegant without being stuffy. The clientele were artists, movers, and shakers. The music was from another era. The food was a revelation and started my own culinary odyssey.
Then, in 1999, Stars suddenly closed. We later found out that Jeremiah Tower had burned out. We patrons could perform and then come to Stars and relax. Jeremiah had to perform there all night, every night. And, we learned from the recent documentary "The Last Magnificent," he was a perfectionist. "The hardest thing about life," he confided, "is having to face the terrible reality that every day is not to be like one's dreams and hopes of what some future day might be." No wonder he couldn't maintain the illusion.
But while it lasted, Stars was the perfect expression of its time and place.
Patricia
Patricia is a co-founder of Retrospect, and generally can be found two standard deviations from the mean on most issues. Lover of chef's tasting menus, cute shoes, and the music of Brahms.
Characterizations: been there, well written