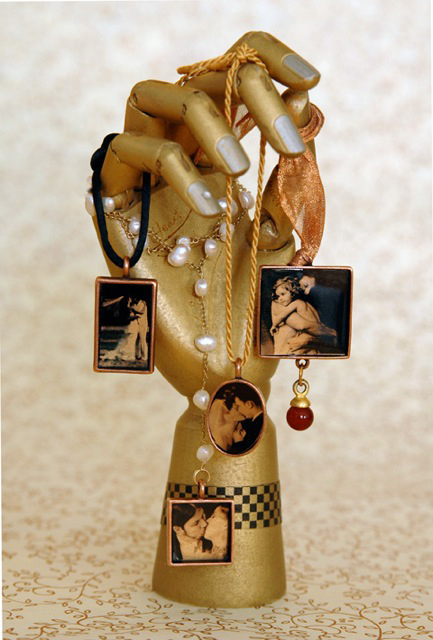 June-ish, 2006. It isn't the first time someone has approached me like this…at four and six respectively, my granddaughters, Hana and Leila, are traffic-stopping cute. Still, hands joined in a protective chain, we're about to cross the street when a neighbor I've seen but never met is headed to her car, spots us, and trots on over.
...it's all very rushed and intense and exciting there by the curb, as if each of us is exactly who the other is meant to meet at that moment in time.
"Ohmigod, what adorable little girls!" she gushes, and they of course amp up their considerable charm. Smiling introductions ensue all 'round. Veronica is a photographer and says she'd love to shoot them, I say oh wow, I'm a photographer, too, she says she's actually a wedding photographer on her way to a gig, hence the camera gear waiting to be loaded into her car, and I'm like, well, I love to shoot but I'm not at that level, but she thinks hey, maybe I could assist her some time…it's all very rushed and intense and exciting there by the curb, as if each of us is exactly who the other is meant to meet at that moment in time. And so it is that I become an assistant wedding photographer.
Coincidentally — is there really such a thing? — I had very recently stumbled onto a new passion. A friend's husband collected vintage fine art photography, and in the entryway of their home, an Edward Curtis photograph caught my eye. Seemingly lit from within, it emanated a golden glow. I learned that it was known as an Orotone (c.1916), and the original process involved printing a positive image on a glass plate in the darkroom, then backing it with a layer of gold dust mixed with banana oil.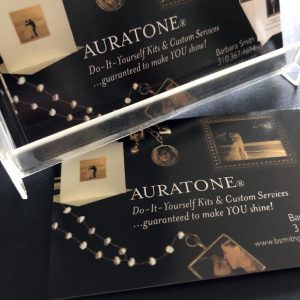 A nut for what's known as alternative photography processes but not having any gold dust or banana oil on hand, the next thing I knew I was experimenting with this and that and after many false starts and dead ends, the proverbial light bulb went on, while in the shower no less. I'd come up with a method for creating a similar effect without the need for a darkroom! I'd dubbed my images "Auratones" as homage to Curtis, with 'au' being the chemical symbol for gold, and had begun using the process to create one-of-a-kind framable photographs of flowers, landscapes, and portraits of pregnant women.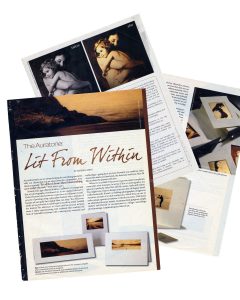 After assisting Veronica on a handful of weddings, it hits me: I hate shooting weddings. But, I propose offering Auratones of the bride and groom as part of her wedding packages. I even figure out a way to incorporate engagement photos in upscale save-the-date cards and wedding invitations, photos from the wedding itself in thank-you notes, and bespoke jewelry to commemorate the big day. One thing leads to another as they tend to do, and the next thing I knew I've sent a proposal to a major publisher for a how-to book, am contracted to write not one but two books, do so over the course of the next two years, hit the road doing PR, man a booth at a wedding photography trade show in Las Vegas, and start a new business writing step-by-step magazine articles about the process, selling do-it-yourself kits, and teaching workshops. I am a woman possessed, a whirling blur of determination to succeed this time.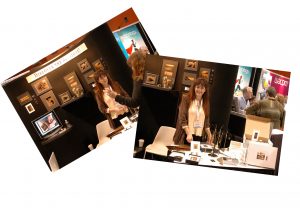 But three things didn't happen. One, I set the wheels in motion to get a patent on the process but quickly realized I was in over my head as the legal fees began to mount. And, you need to have money to defend your patent should someone infringe upon it. I didn't.
Secondly, wearing too many hats as usual, Sales & Marketing wasn't a fit, and I just couldn't seem to turn a profit. I was actually in the hole, and losing steam.
And here's the other thing: I come this close to appearing on the Martha Stewart Show to demonstrate the process. I meet her, she adores it, her assistant is in touch, her assistant moves on to other things, and the wheels stop turning. Stalled en route, my high hopes eventually evaporate. I'm not going to be on Martha Stewart's TV show, or in her magazine. I'm not going to become wealthy or even moderately comfortable on the strength of my invention. I think I've come to the end of the Auratone odyssey. Enough already; half a decade is enough. Oddly, it doesn't feel like I'm giving up. Instead, something loosens within me, like a snarled traffic jam opening up on the highway. The road ahead looks clear, and I'm in no hurry to get wherever it is I'm going.
Postscript: At the time I wrote my books, not everyone knew how to combine a photograph with text to print even the most rudimentary birthday card, invitation, or flyer. Things have changed dramatically, and now my books are quaint at best and outdated at worst. Still, just the other day I received an email from someone hoping to buy an Auratone kit. I thanked her for her interest, and gave her step-by-step instructions for making one. 
Barbara Buckles
Artist, writer, storyteller, spy. Okay, not a spy…I was just going for the rhythm.
I call myself "an inveterate dabbler." (And my husband calls me "an invertebrate babbler.") I just love to create one way or another. My latest passion is telling true stories live, on stage. Because it scares the hell out of me.
As a memoirist, I focus on the undercurrents. Drawing from memory, diaries, notes, letters and photographs, I never ever lie, but I do claim creative license when fleshing out actual events in order to enhance the literary quality, i.e., what I might have been wearing, what might have been on the table, what season it might have been. By virtue of its genre, memoir also adds a patina of introspection and insight that most probably did not exist in real time.
Characterizations: funny, moving, well written