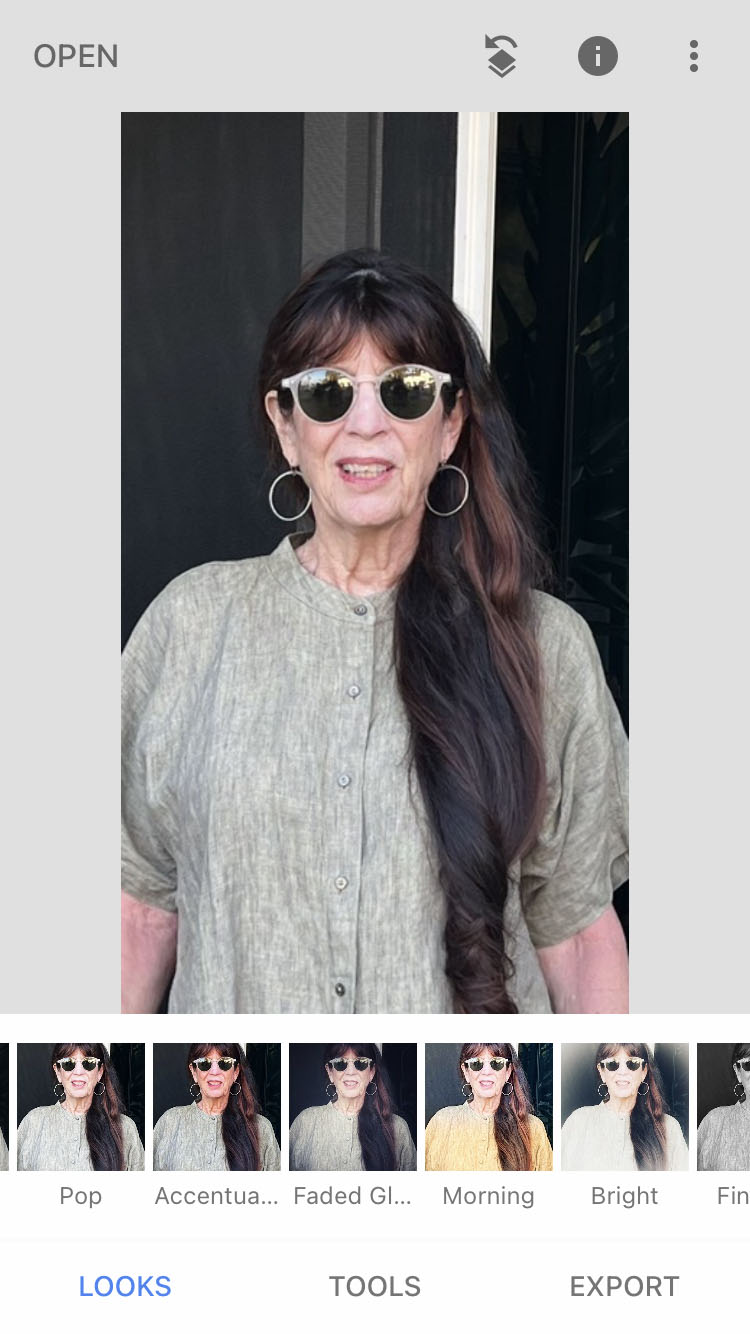 I'll never have plastic surgery. I always say it's because I'm determined to age gracefully, naturally, but mostly it's because I can't afford it, and I'm afraid of pain and/or a bad result. But each morning I Photoshop my mouth, turn it up at the corners for a sweet smile instead of the gash I have instead, and when exactly did that happen. And while I'm at it, a little healing brush (removes spots and blemishes) between my eyes so I don't look like I'm frowning even when I'm not. I skip the smudge tool (softens or smudges colors) for daytime, though it's great for evenings out. And believe it or not, I leave the wrinkles alone…I'm not a fan of faces with obvious work, especially when compared to the accompanying hands. Please. Jowls is another story for another time…because it's complicated.
A mugful of heavily leaded coffee later, I'm ready for the day, open the front door and oh my god where are my sunglasses and even those aren't nearly enough. Back to the computer, open Photoshop, quickly now, Image>Adjustments>Brightness/Contrast…ahhh, that's better, that should do it. If not I can tweak the day later on my phone.
Jump into the car, onto the freeway, merge, and of course it's one asshole after another bearing down on me. Easy enough to erase them, don't even need an app for that…zap, zap, you're out of here motherfucker. Smooth sailing now, I've pretty much got the road to myself, just like the good old days when you knew how long it would take to get to where you were going.
By the way, are you familiar with the history brush, and with layers? A lot of people don't realize you can actually go back at any time to any stage and edit or even delete anything you're not happy with, all without harming your original image!
What did we do before digital imaging? It's hard to remember. Like not having our phone with us…how did we even leave the house? What if what if what if…anything could have happened and we would have been up shit's creek. But here we are.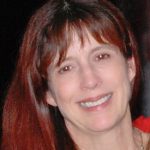 Barbara Buckles
Artist, writer, storyteller, spy. Okay, not a spy…I was just going for the rhythm.
I call myself "an inveterate dabbler." (And my husband calls me "an invertebrate babbler.") I just love to create one way or another. My latest passion is telling true stories live, on stage. Because it scares the hell out of me.
As a memoirist, I focus on the undercurrents. Drawing from memory, diaries, notes, letters and photographs, I never ever lie, but I do claim creative license when fleshing out actual events in order to enhance the literary quality, i.e., what I might have been wearing, what might have been on the table, what season it might have been. By virtue of its genre, memoir also adds a patina of introspection and insight that most probably did not exist in real time.
Characterizations: funny, moving, right on!, well written