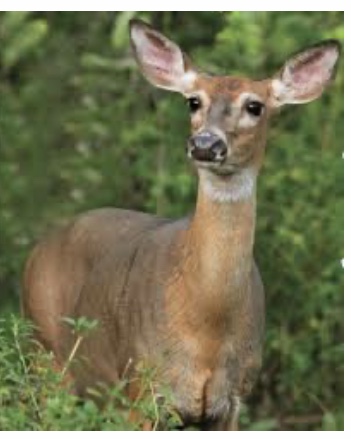 This was to be the summer I really worked on my tennis game,  and planted my garden earlier,  learned to play Mah Jongg,   and caught up on all those unread New Yorkers.
And this was to be the summer I finally mastered the  barbecue,  and took out my old bike and checked the tires,  and did some serious antiquing.
And the summer I ordered Tanglewood and summer stock tickets before the good seats were sold out,  and swam laps instead of just chatting with friends at the pool.
This was to be the summer I reread the classics,  and Danny and I took more hikes and explored more of New England.  And the summer we had more weekend guests and family filling the house.
This was not meant to be the summer of Covid.  But tragically now it is,   and I'm trying not to wallow in self pity and to remind myself that we're all in this together.
The other day I saw a beautiful doe from my window,  and I watched as she approached the house,  coming much closer than deer usually do.   And I had the feeling she was bringing me a message  –  that the present danger will pass and the world will still be out there waiting for us.
And so my friends,   stay safe until then!
– Dana Susan Lehrman
Dana Susan Lehrman
This retired librarian loves big city bustle and cozy country weekends, friends and family, good books and theatre, movies and jazz, travel, tennis, Yankee baseball, and writing about life as she sees it on her blog World Thru Brown Eyes!
www.WorldThruBrownEyes.com
Tags: Covid 19, Pandemic
Characterizations: moving