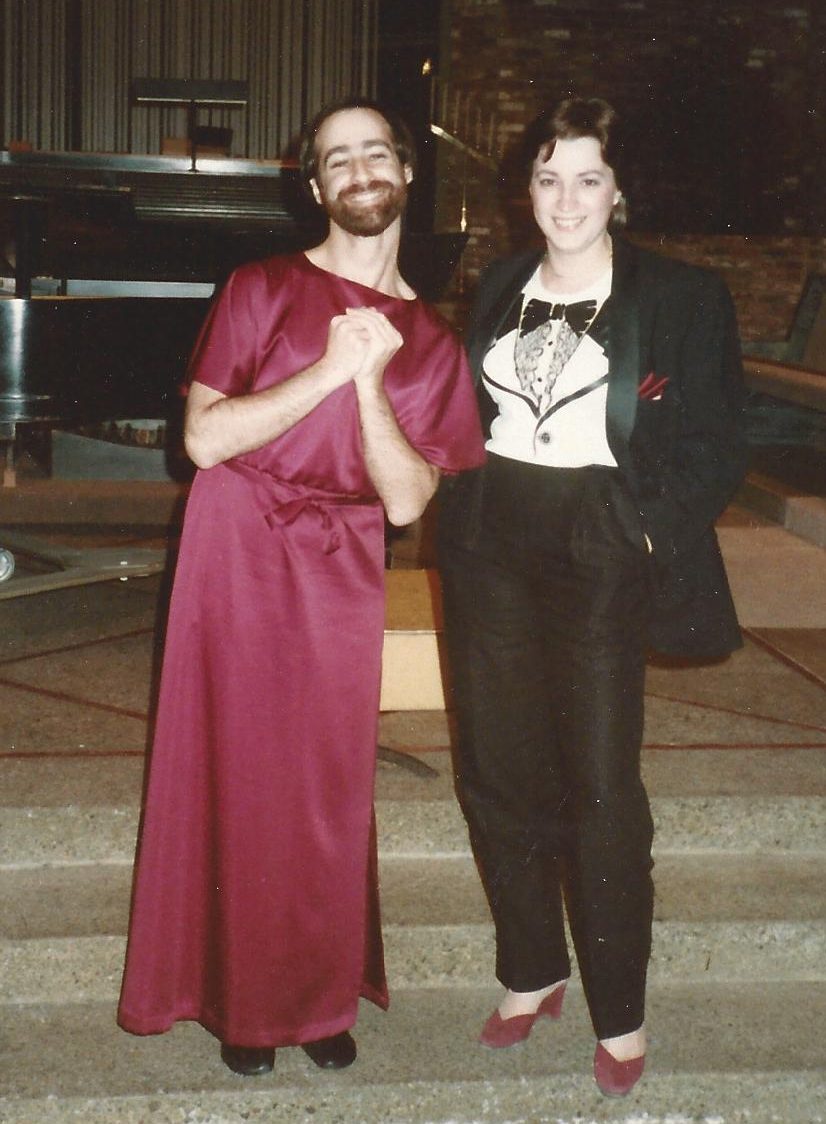 The Bay Area has always taken Halloween seriously, and we usually had our choice of costume parties thrown by our friends, the Exotic Erotic Ball, or the street party in the Castro. But Halloween 1983 fell on a Monday, so for us that meant chorus rehearsal. The month before, we had joined the Schola Cantorum, a well-established chorus on the Peninsula. In fact, two days earlier we had sung our first concert, Carmina Burana, at Flint Center in Cupertino, a major concert hall. The concert was preceded not only by intensive rehearsals but also by a flurry of activity as new chorus members like us secured our performance outfits. For men, that simply meant buying my first tuxedo and getting it fitted at Selix in Palo Alto. For women, it meant sewing (or finding someone to sew) the simple A-line maroon dress that the chorus had chosen more for its adaptability to different ages and figures than for any hint of stylishness. Fortunately, Patti was an accomplished seamstress, so she completed her dress in an evening, then helped others.
I wore no wig, no makeup, no heels—just the dress, set off by the full beard I wore at the time.
So what to do for Halloween? The obvious solution gradually dawned on us: Switch outfits.
As I mentioned in my previous Halloween story, Cowboys and Kings, I never cross-dressed for Halloween as a kid. Still, it seemed natural to slip Patti's concert dress over my head. I wore no wig, no makeup, no heels—just the dress, set off by the full beard I wore at the time. Meanwhile, Patti looked très chic in my tux, accented by an extravagant "black-tie tee" she'd found in a boutique.
We played it straight as we walked into the church sanctuary for rehearsal and took our places, to the surprise of those around us. The real reaction came at rehearsal break, when I lost count of the number of double-takes, smiles, outright grins, and approving comments. More than one singer came up to me and whispered, sotto voce, "You look better in that dress than some of the women!"
The unexpected benefit was that we caught the eye of Louis, the chorus director, an out gay man who always appreciated a good drag act. Later we would join Louis's chamber chorus and party with him at downtown hotspots. It was truly the beginning of a beautiful friendship.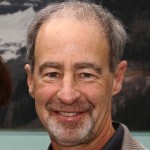 John Zussman
John Unger Zussman is a creative and corporate storyteller and a co-founder of Retrospect.
Characterizations: funny, right on!, well written