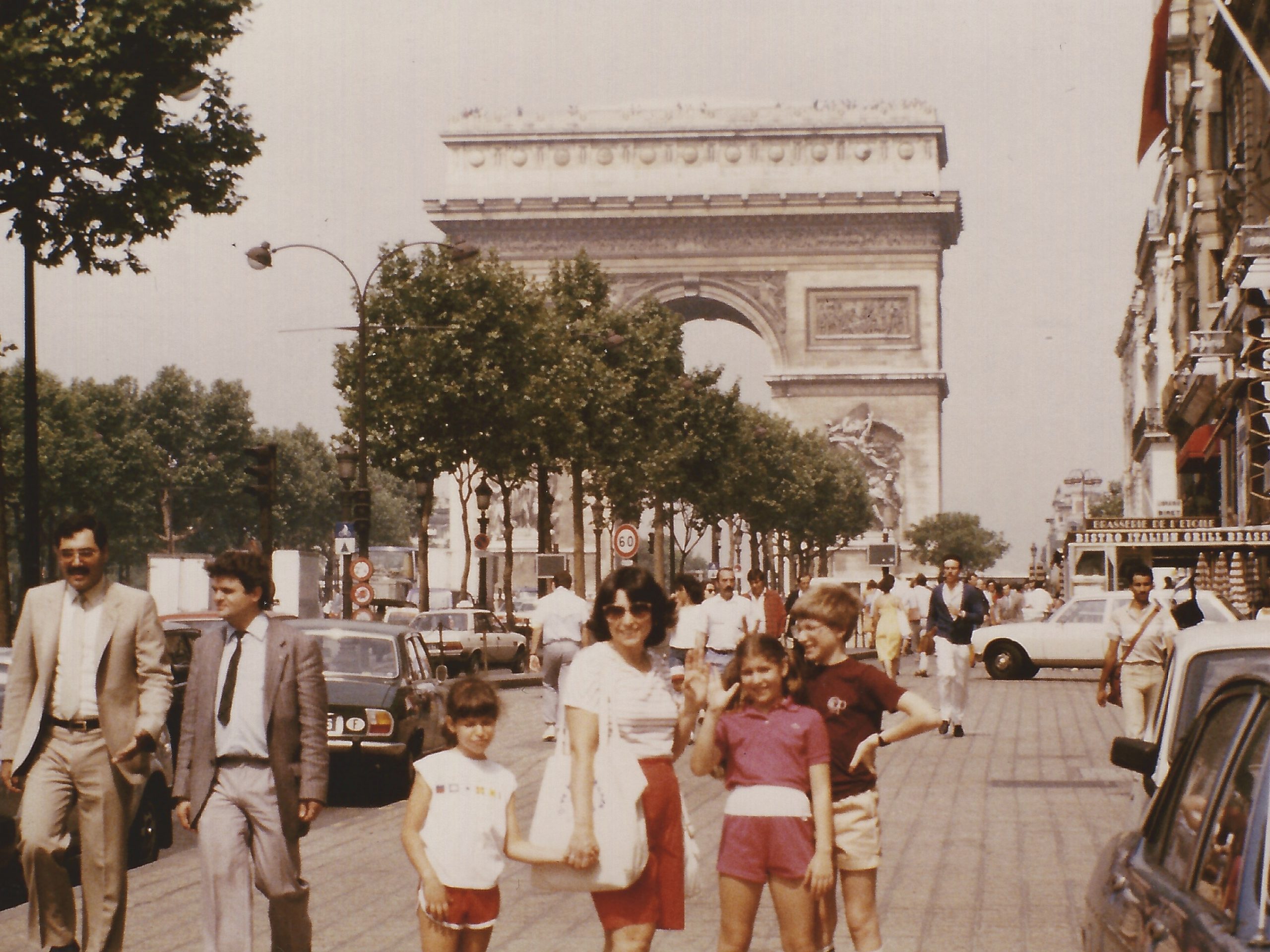 The family trips I remember as a child consisted of traveling by cousin. We always drove somewhere where we had relatives who would put us up. On the way there, we stayed in motel rooms that allowed roll-away beds to accommodate a family of five. Since we had family in Cleveland, Bridgeport, and the Boston area, we generally drove to one of those locations. Renting a cabin on Cape Cod was as exotic as it got. My husband's experiences were similar.
I wondered if they would have been just as happy going to a resort near home that had a pool.
When we thought our own kids were old enough to appreciate exciting travel, we decided to take them to Paris and Israel. Our son was turning thirteen, we had family in Israel, my parents were meeting us there, and we thought being in Israel would have a greater impact on him than the modest Bar Mitzvah we had planned at home. Paris was to be an exciting appetizer to break up the long flight and expose them to a bit of culture. We naively thought that our daughters, who were ten and seven at the time, were ready for this adventure.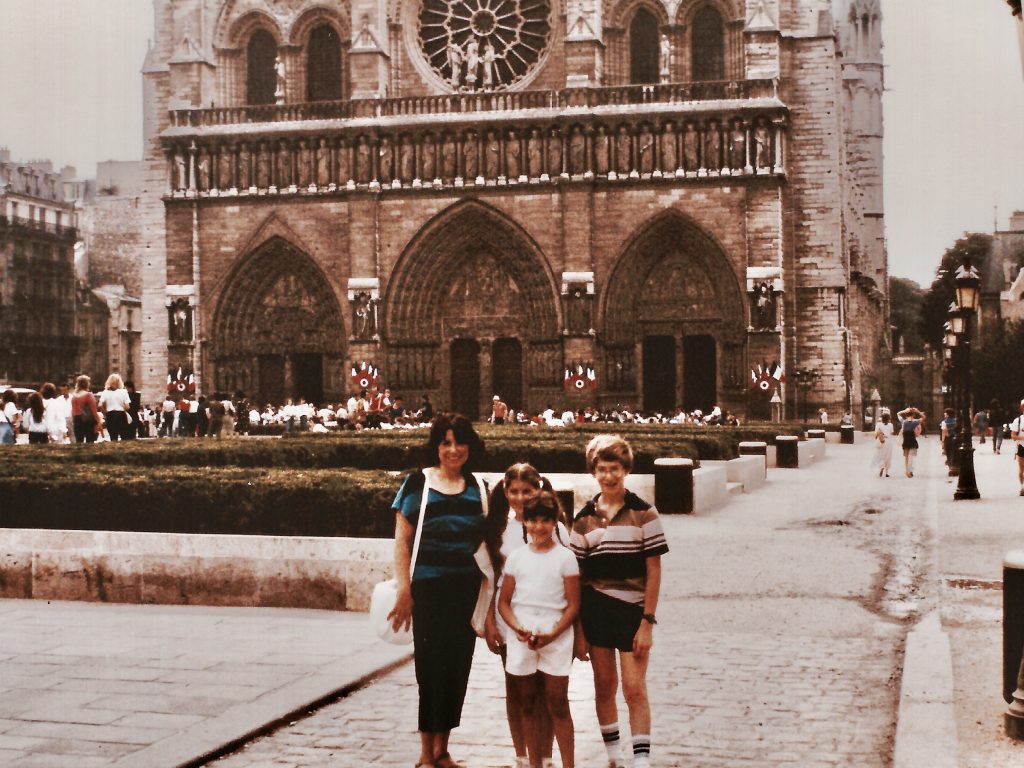 What we didn't anticipate was chicken pox. Out of nowhere, our youngest came down with this illness a few days before we were set to leave. Her older sister had already had it, but not her older brother. As we waited for her to recover, we shaved days off of our time in Paris. Finally, she seemed fine, but as my mother-in-law drove us to the airport, she vomited in the car. That should have been a bad omen, but she was prone to getting car sick. Unfortunately, she continued to vomit into various containers I held for her the entire flight. We arrived with her feeling chipper and ready to roll. I, on the other hand, was beyond exhausted.
We now had only three days to see all of Paris. I'm pretty sure we ran through the Louvre in an hour. Nevertheless, we persisted. Eiffel Tower — check. Notre Dame — check. The Seine — check. Latin Quarter — check.  Champs-Élysées — check. Montmarte — check.  Arc de Triomphe — check. Sainte-Chapelle — check. Luxembourg Gardens — check. Centre Pompidou — check. As I recall, the kids mostly wanted ice cream and places where they could run around. Maybe our oldest remembers some of this? I know chicken-pox girl doesn't.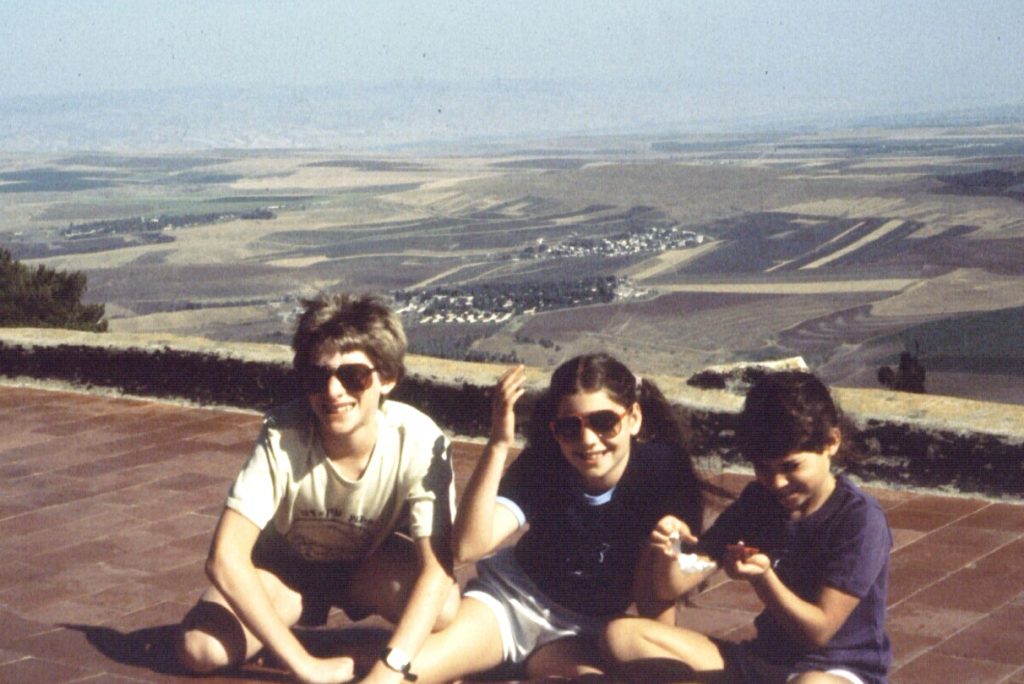 Then on to Israel and Kibbutz Ein Dor where my aunt, uncle, and cousins lived. My parents and uncle met us at the airport, and I was relieved to have some back up in managing the kids. Once we got to the kibbutz, most of the kids running around had active cases of chicken pox. I figured correctly that if our son hadn't caught it from his little sister, it was fine to let him swim in the pool and eat in the communal dining room. Of course, everyone shared everything there, and our ten-year-old daughter came down with a fever and stomach bug. No problem. The kibbutz doctor gave her a shot of penicillin in her butt, an indignity she had never experienced in the good old USA. The high points for them were climbing to the top of Masada, floating in the Dead Sea, getting soaked in Ein Gedi, shopping in the Arab market, running around the outdoor sculpture garden, and finding archeological treasures. The low point for me was almost losing little chicken-pox girl in the crowded streets of Jerusalem — See The Story of the (Almost) Lost Child.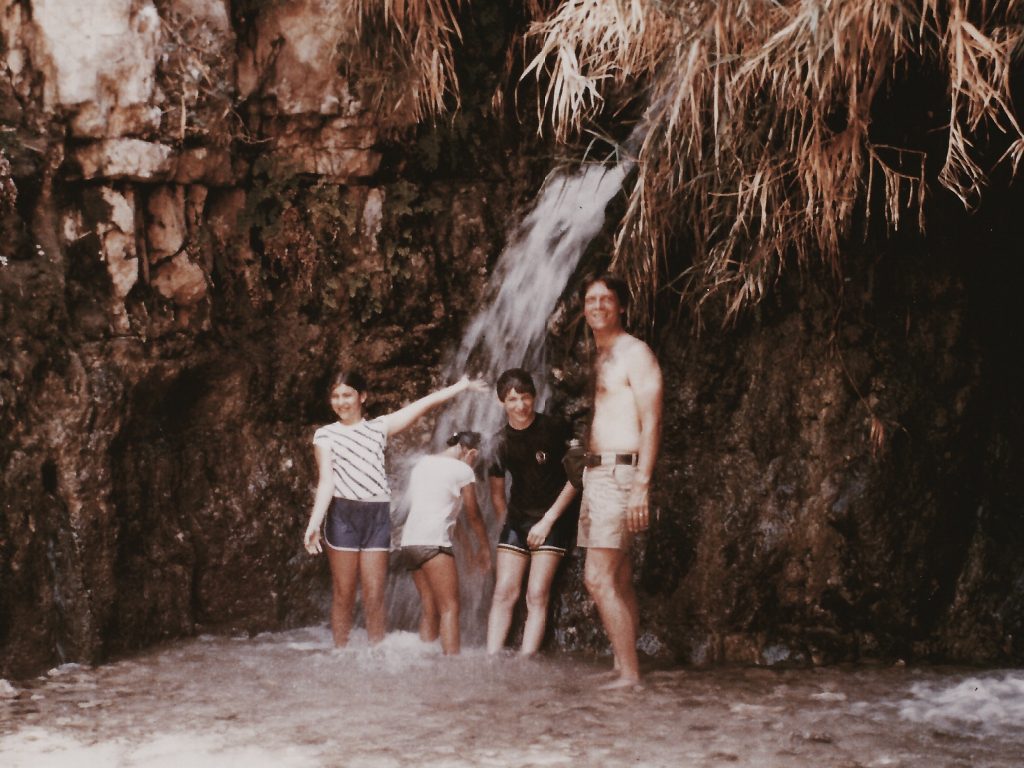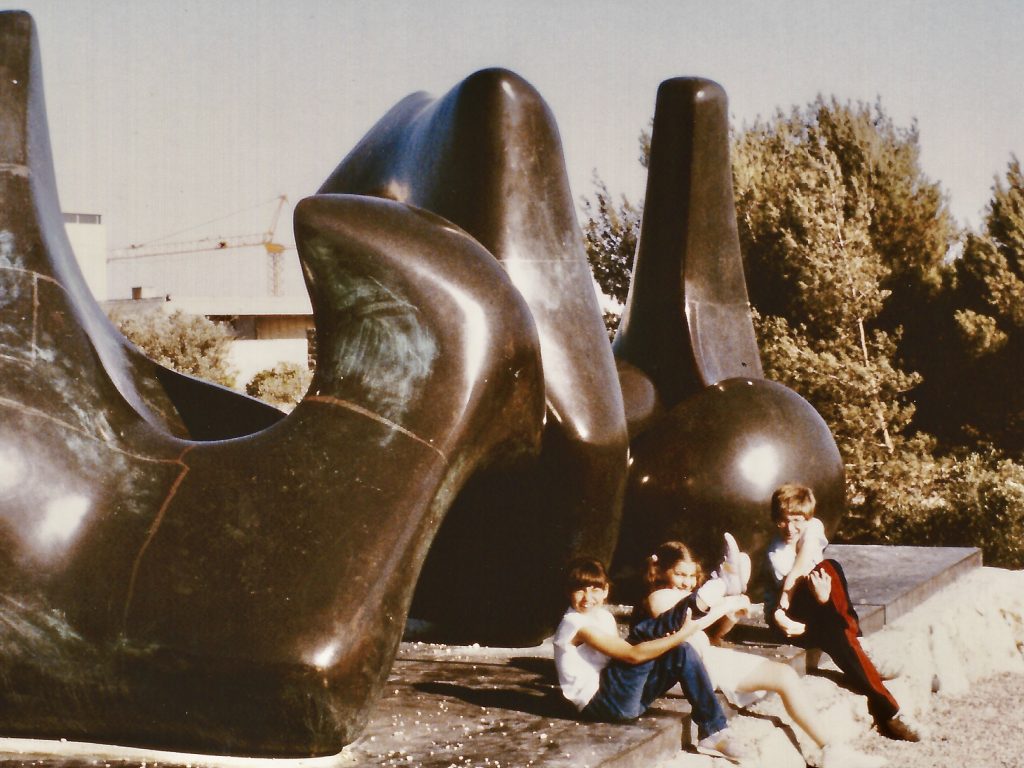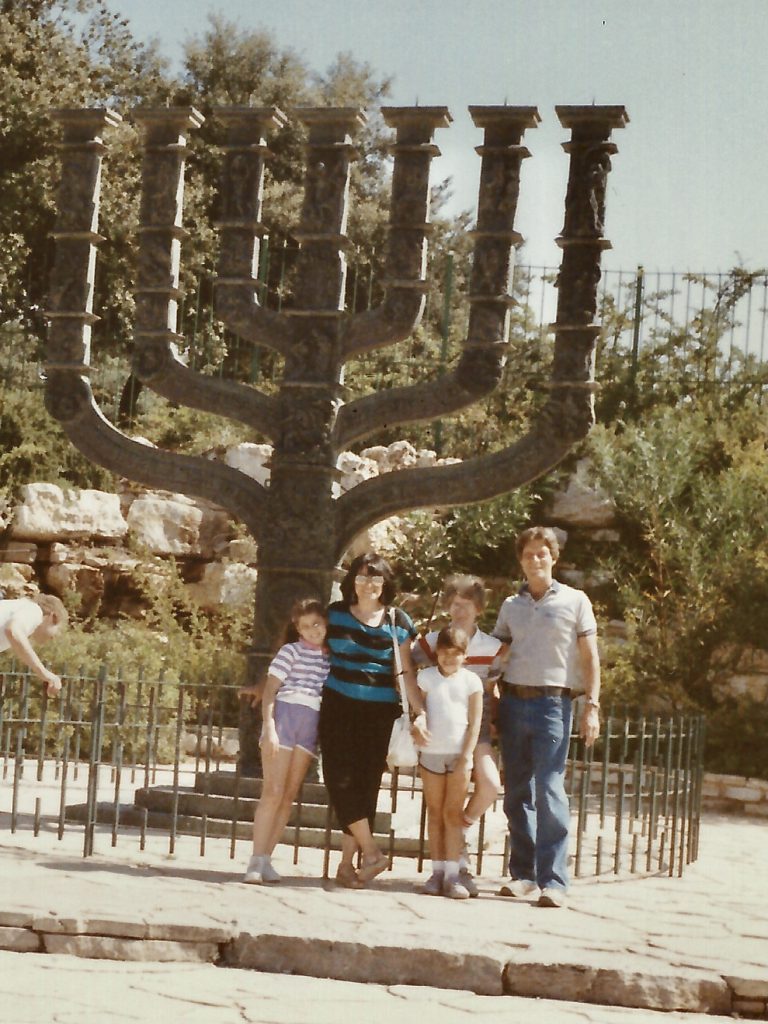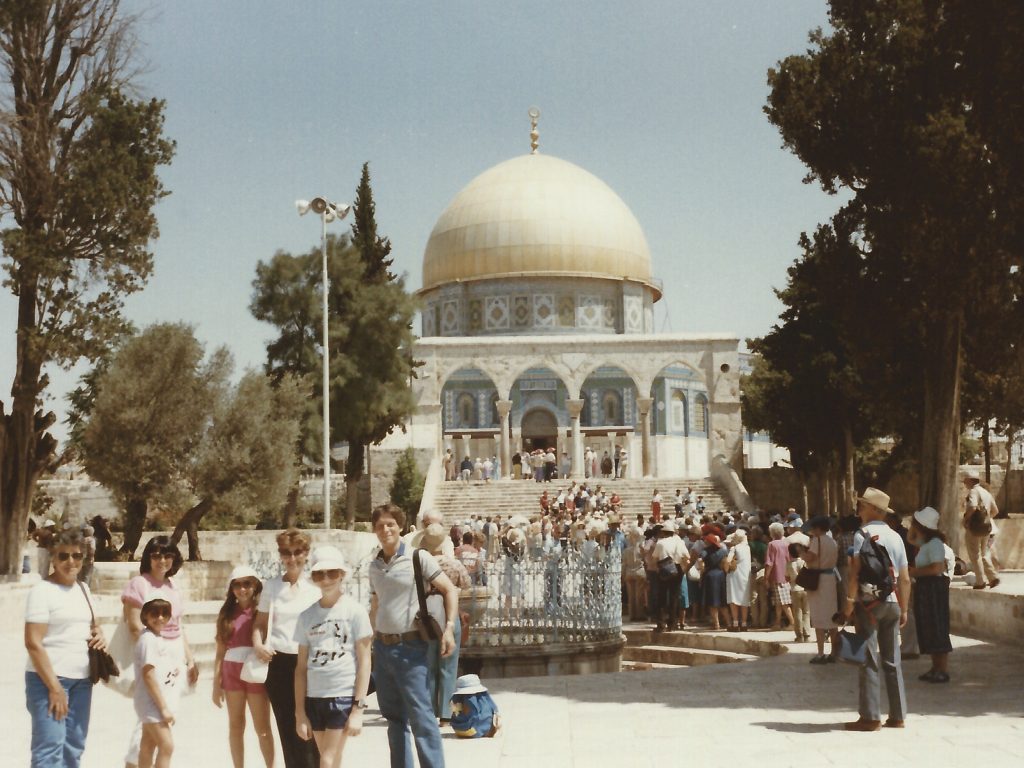 I know the kids enjoyed Israel better than Paris. It was a much more active vacation with mostly outdoor touring and afternoons spent in the kibbutz pool. I wondered if they would have been just as happy going to a resort near home that had a pool. Which is what we did the following summer. It was so much cheaper and more relaxing for us.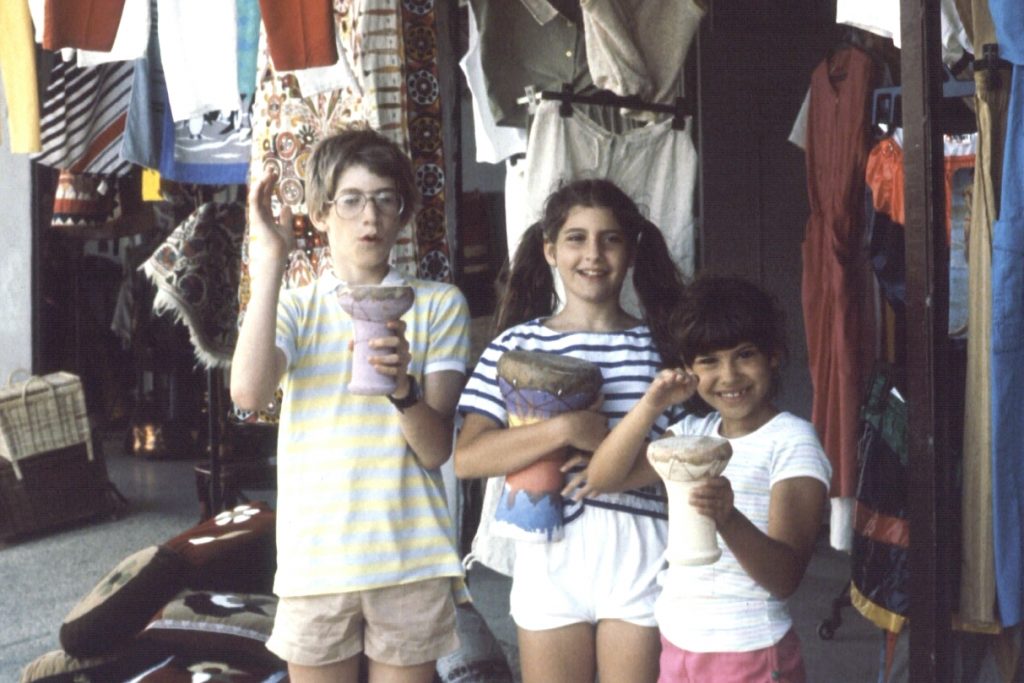 I invite you to read my book Terribly Strange and Wonderfully Real, join my Facebook community, and visit my website.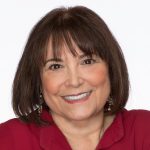 Laurie Levy
Boomer. Educator. Advocate. Eclectic topics: grandkids, special needs, values, aging, loss, & whatever. Author: Terribly Strange and Wonderfully Real.
Characterizations: funny, well written