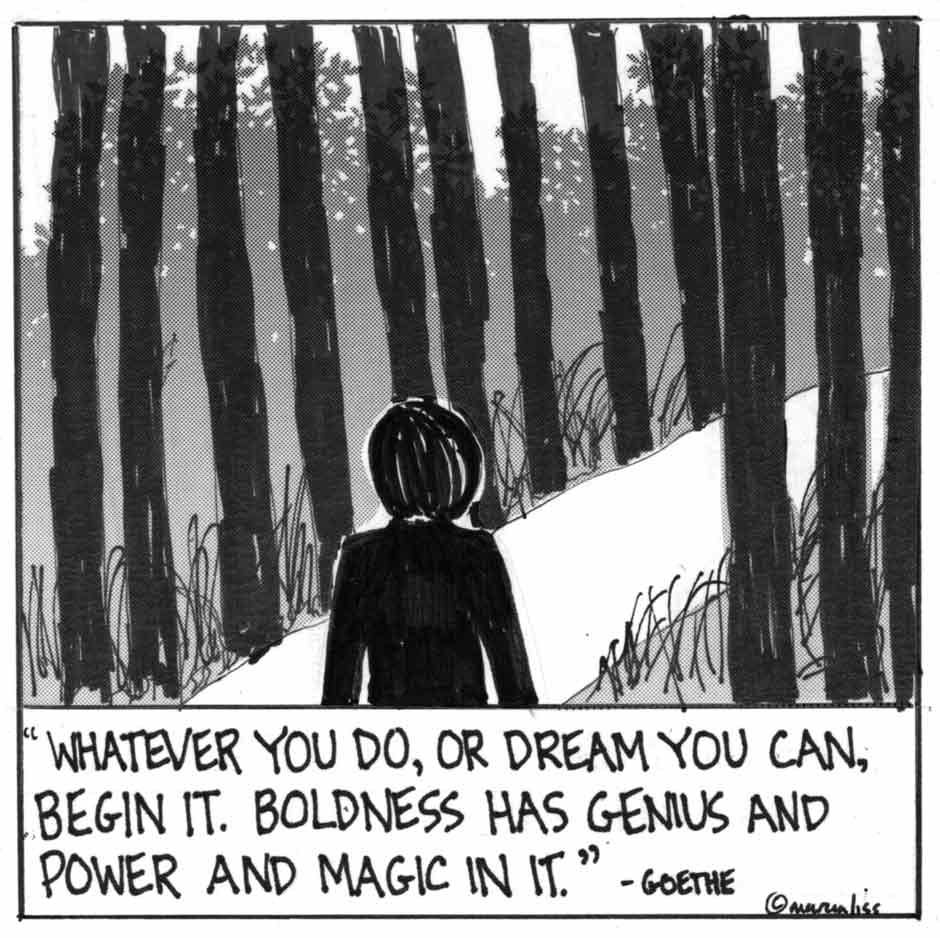 At a social gathering a few years ago, someone asked what I did. A younger relative piped up, "She's retired." Well, that was a conversation stopper. It reminded me of the years I spent at home with my young kids. When I told folks at parties that I was a stay-at-home mom of children ages 7, 4, and 2, they nodded and moved on to someone more interesting. They should have stayed. I could have told them many entertaining stories.
Now when someone asks what I do, I answer for myself. I'm unretired and I'm writing and having a blast.
When I retired in May of 2013 from my career as a preschool director, I was at loose ends. So, I did what most retired women in my community do. I joined a book club, looked for a place to volunteer my wisdom and years of experience, and went out to breakfast, lunch, and coffee with retired friends.
I also struggled with what retired actually meant.
RetirEd (as in a retired educator with lots of opinions about the current state of education)?
Re: tired (as in falling asleep even earlier watching TV – LOL – or more seriously as in feeling exhausted trying to keep tabs on my grandkids)?
Re-tired (as in getting new tires for a used car or in this case starting a new venture as a "previously driven" person)?
My first book club assignment was to read The Unlikely Pilgrimage of Harold Fry by Rachel Joyce. It's about a recently retired and frankly boring Englishman who embarks on a 627-mile walk to see an old acquaintance who is dying of cancer. Not the pick-me-up I was seeking at the time, but I always do my homework.
Much to my surprise, I loved the book. It spoke to me as a recent retiree. Life was all about the journey, and it's never too late to start a new journey. This was the perfect book for me as I began my own unlikely pilgrimage to find my place in this new world. I had hoped to volunteer my time and expertise, but this turned out to be a bit of a disaster for me. I even wrote a bitter post about it early on (not too proud of this one), in which I said,
Now that I am a woman of a certain age on the volunteering end of the equation, I wonder why so many doors are so difficult to open. Why are "community volunteers" (translation: retired people) only used as a last resort by schools, which prefer to have parents (translation: young people)? … I am left wondering about the experiences I have had seeking an opportunity to make a meaningful volunteer contribution. Is it my "retired" status? Is someone my age viewed as too old to be useful?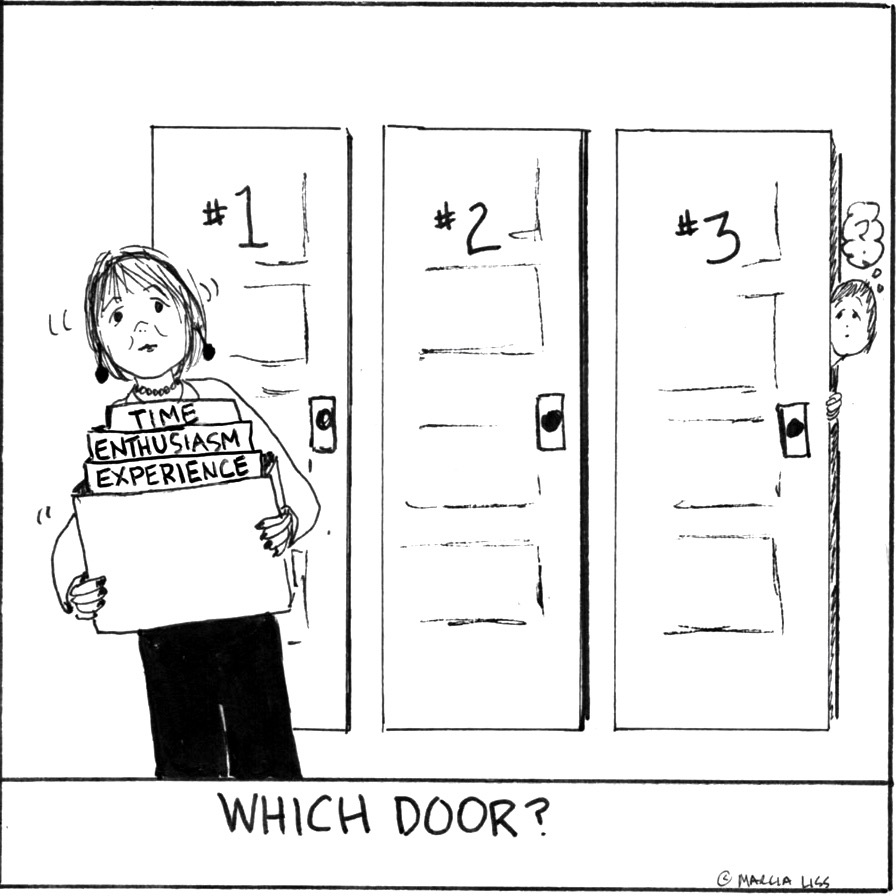 Ouch. I was a bit frustrated and bitter. I had hoped to volunteer as a consultant in something related to education or children with disabilities. Aside from the folks at the preschool I founded, who would gladly accept whatever time I offered, I encountered a series of closed doors.  My expectation of being welcomed with open arms by a principal who didn't know me was highly unrealistic. I felt much like how Joyce described Harold Fry,  "It was rather that he had passed through life and left no impression. He meant nothing."
Looking back on that time, I was probably knocking very tentatively on the wrong doors. I had lost my confidence and felt the skills I had acquired over a lifetime didn't interest anyone. I wondered if my "retired" status made me too old to be useful. Then I did what I always had done. When what I was looking for didn't seem to exist, I decided to create the thing I was seeking.
In my case that thing turned out to be writing. Just before I left my job at the preschool, a parent who coaches writers asked me what I planned to do next. Since I had no plan, she suggested I write about the founding of the preschool and its history. That was a fun and therapeutic summer project. By the fall, I asked her what other ideas she had for someone who loved to write and now had the time. Together, we figured out how to transform me from someone whose writing style was often too wordy into a blogger who had to be pithy. Guess what? I came to love it. Sometimes my posts were well-read and other times almost ignored. Sometimes folks made complementary comments and other times not so much. But I learned to enjoy this new path for the sheer joy writing brought to me.
In addition to learning how to blog, I devoted time and energy to supporting my mother through a huge transition in her life. My father had died the previous July, so she was on her own for the first time ever. When Mom died in April of 2015, I filled the hole in my life and dealt with my loss and retired status by becoming completely unretired. I decided to write a book.
Terribly Strange and Wonderfully Real was published in May of 2016. I had turned 70 the previous September, just months after my mother died. My mother had told me in recent years that I should write a book, so my project was definitely a tribute to her. As Simon and Garfunkel crooned in Old Friends, entering this decade of life as the newly crowned family matriarch was terribly strange indeed. The bridge of their song (Can you imagine us years from today, sharing a park bench quietly? How terribly strange to be seventy.) played in my head as my unretired-self plunged into creating a book that told the tale of growing older and shared the wisdom, attitudes, and values that informed my life.
Due to my advanced age, I was in a hurry to publish the book and move on. Like most things in my life, I decided to do it myself. Needless to say, not a best seller. Nevertheless, I had persisted and was really enjoying writing. In retrospect, the book was therapy for me. I had to let go of many things in order to move on with my unretirement.
On his strange pilgrimage, Harold Fry discovered, "It was the journey that mattered." That's pretty good advice for any retiree. Find a path for yourself and just keep walking. It's the experiences you have along the way that really matter. Blogging and my book project helped me to find my voice and purpose. Now when someone asks what I do, I answer for myself. I'm unretired and I'm writing and having a blast.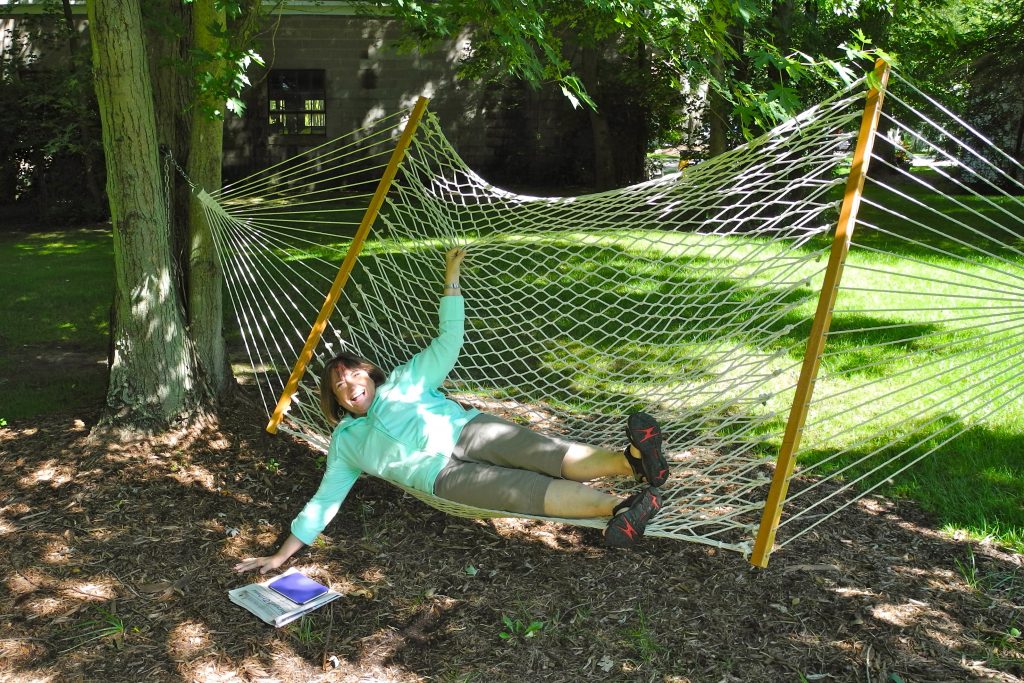 I invite you to read my book Terribly Strange and Wonderfully Real and join my Facebook community.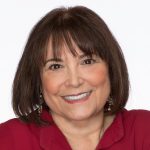 Laurie Levy
Boomer. Educator. Advocate. Eclectic topics: grandkids, special needs, values, aging, loss, & whatever. Author: Terribly Strange and Wonderfully Real.
Characterizations: been there, moving, well written