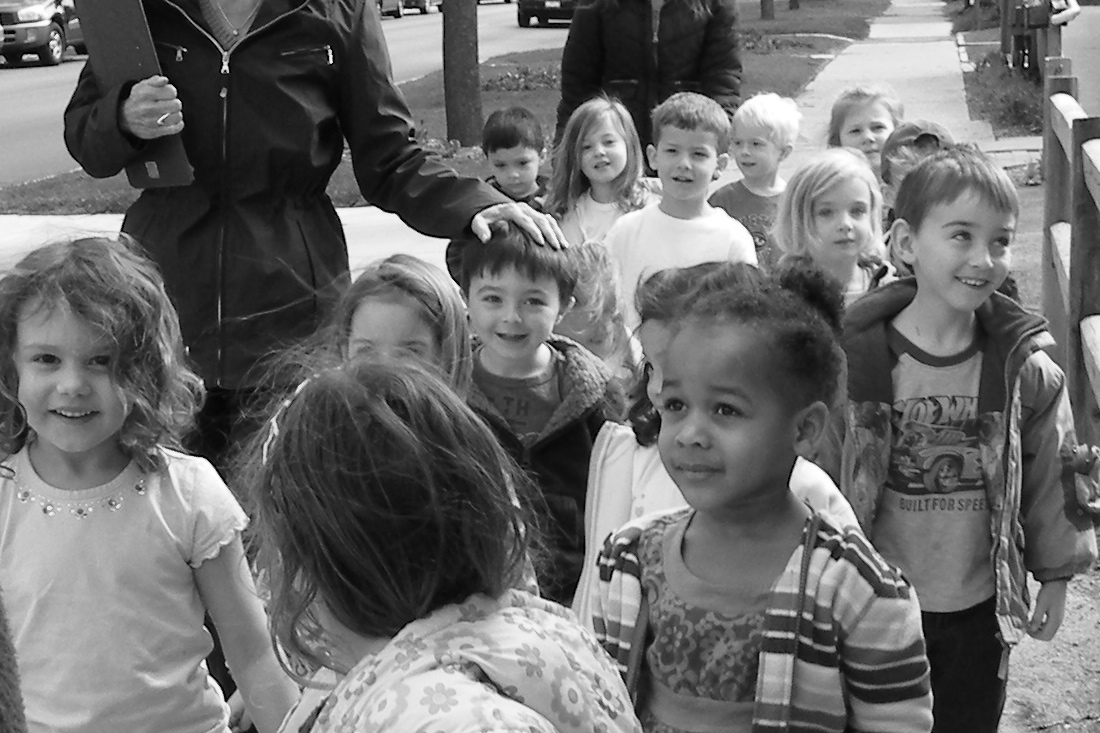 In an effort to make Cherry Preschool as culturally inclusive and developmentally appropriate as possible, we decided not to celebrate holidays the way preschools had been doing since my own kids attended nursery school. We eliminated the costumes from Halloween. Parents seemed to understand this decision. Not all families celebrated Halloween, costumes were expensive and competitive, and some of our little guys were frightened by them. We also did away with the Indians and Pilgrims for Thanksgiving, which our families understood was a myth that perpetuated stereotypes about Native Americans. The winter holidays were incorporated into what we called the Sharing Season. Families came in to share their holiday traditions and explain what they meant to their households.
Preschoolers understand and need expressions of love and caring every day. Come to think of it, so do most people.
All of that was acceptable to our families, but Valentine's Day was a harder sell. As a staff, it made sense to eliminate the store-bought valentines that elementary school children distribute to every child in their class. Because it was hurtful to children who didn't receive as many valentines as their classmates, which was the custom in my era, these days in elementary school (and beyond in some communities) every child receives one signed by the giver. There are no names on the envelope, as that makes the distribution too challenging. This costly and time-consuming custom makes no sense at all to preschoolers, who don't understand what a valentine card is. In addition, we eliminated the candy and treats, as many families objected to their children receiving sugar-laden goodies and we had several kids with food allergies.
Thus, we sent the following notice to our families:
VALENTINE'S DAY POLICY:

We love our children and families, so we will make our very own special valentine creations at school. The teachers may tie this activity into a larger theme of friendship or family. PLEASE DO NOT SEND VALENTINES OR CANDY TO SCHOOL. While this is a lovely custom for older children, it is not appropriate or meaningful for preschoolers. Thanks for your cooperation!
You would have thought we were the cruelest preschool ever judging by the response of some parents. Despite what we thought was a reasonable explanation, some children still showed up with cards for their classmates in their backpacks. And some parents brought candy, cupcakes, and Valentine sweets to school. The staff felt like Valentine grinches sending all of those goodies back home. I'm sure those parents were angry and thought we were being too PC about this.
But here's the thing. Young children really don't get Valentine's Day. What they do understand is friendship and love. So, if they want to create an art project (we never forced them to do this) that expresses their love by gluing pink and red tissue paper on a paper plate or making a painting dedicated to someone, why not? When we asked them who their creation was for, the list often included their family members, pets, and friends. But they would also mention superheroes, Disney characters, beloved stuffed animals, toys, and teachers. The love of a three-year-old can be boundless.
Commercial valentines that they can't read make no sense to preschoolers. Sweets, while always exciting, have no connection to February 14 for them. But telling someone you love them is always welcome and not restricted to one day in the calendar. I guess that made me the Valentine Grinch-in-Chief in some parents' eyes.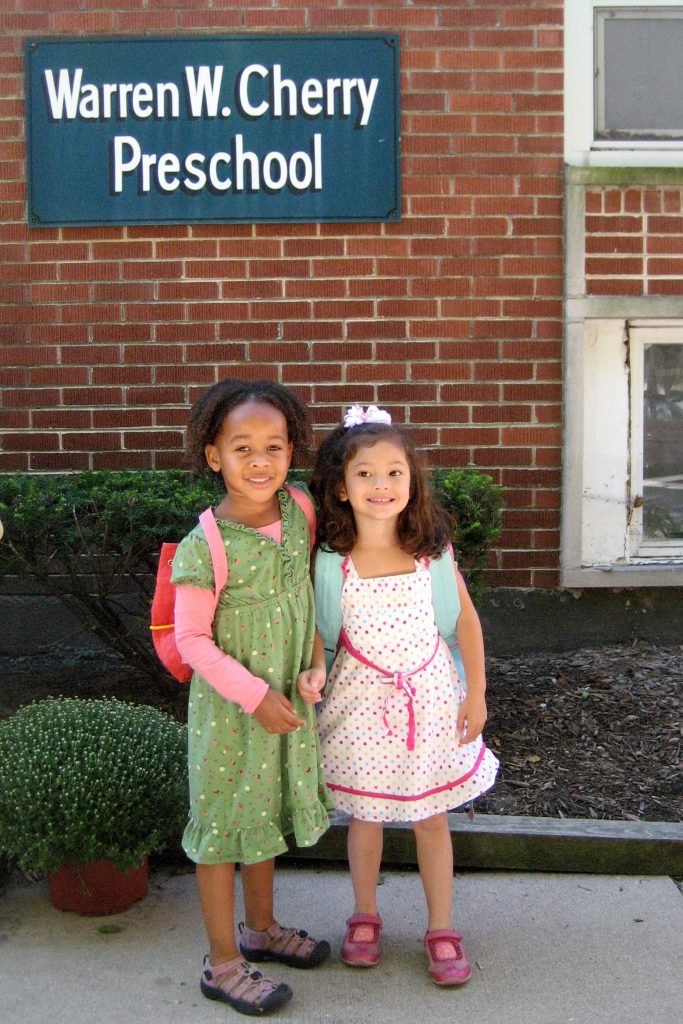 Preschoolers understand and need expressions of love and caring every day. Come to think of it, so do most people. Perhaps we should all abandon the commercialization of February 14 by Hallmark, restaurants, candy makers, and jewelry stores and take a page from preschoolers, whose random hugs (pre-pandemic) and expressions of love are truly heartfelt and not restricted to one day a year.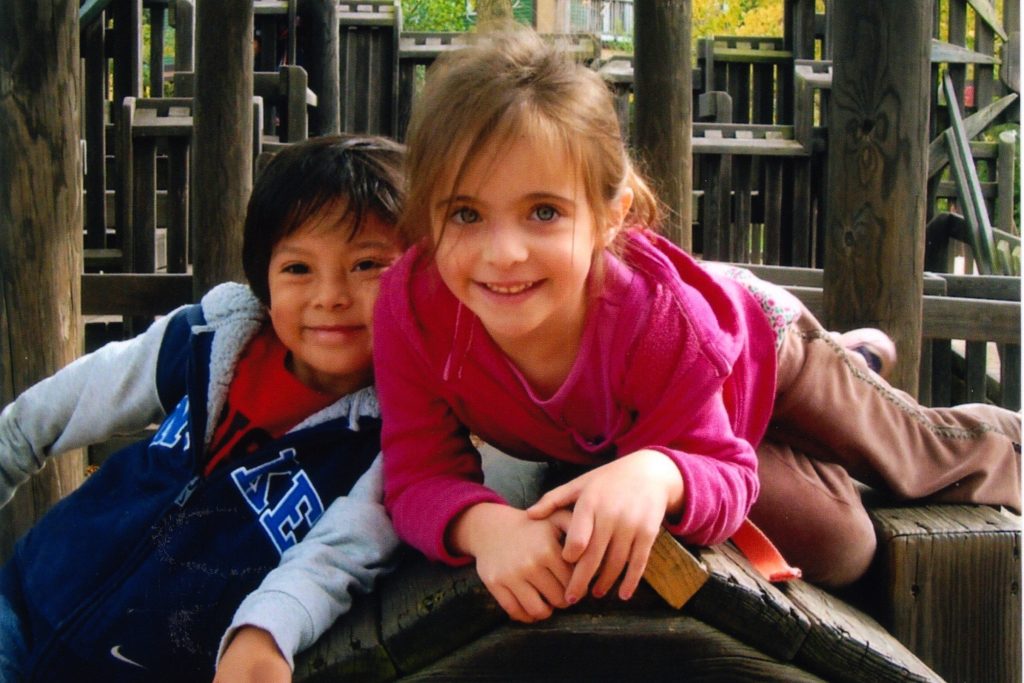 I invite you to read my book Terribly Strange and Wonderfully Real and join my Facebook community.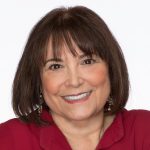 Laurie Levy
Boomer. Educator. Advocate. Eclectic topics: grandkids, special needs, values, aging, loss, & whatever. Author: Terribly Strange and Wonderfully Real.
Characterizations: moving, right on!, well written