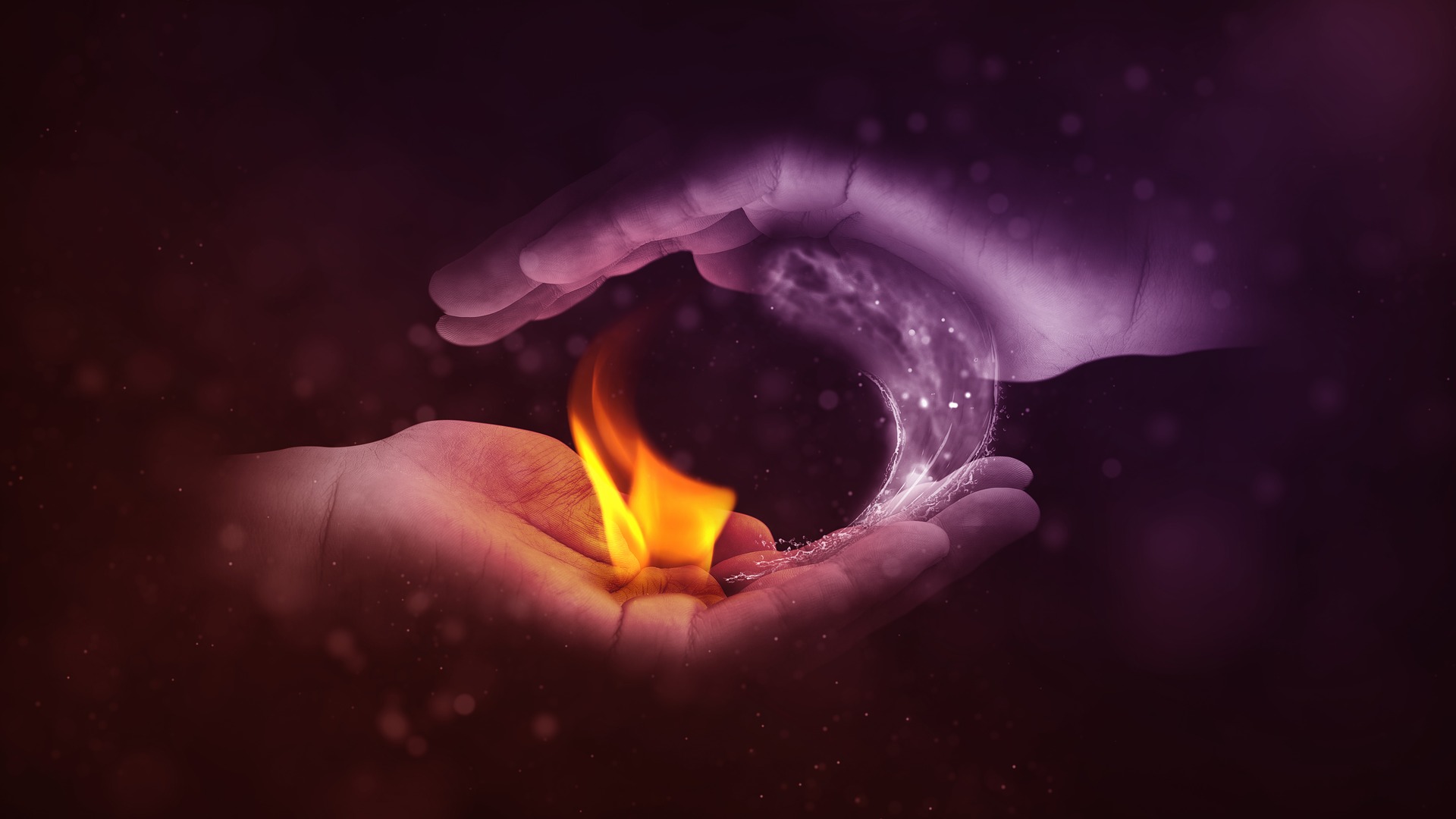 With each loss, I've learned. In addition to the emotional pain and healing process, there were valuable insights gained from the "death rituals" that helped me, an understanding of what didn't help, and revelations about my own quirks and preferences. For me, there likely will be a role for fire and water.
While at first I didn't relish the extra burden, the experience turned out to be a gift.
Two of my grandparents and an aunt died when I was young, and I wasn't involved directly other than attending the funerals. My first real experience with decisions about death came when my mother-in-law at the time became terminally ill. My then-husband's family began to fall apart quickly, because my mother-in-law was the glue that held the family together. I had to step in and deal with hospice, her death, and her funeral arrangements.
While at first I didn't relish the extra burden, the experience turned out to be a gift. I was close enough to my mother-in-law to care about her but not be paralyzed by grief, so I intimately experienced what was involved. I learned I could deal with a lot more than I expected, but there was one thing that freaked me out. I went with my father-in-law to the funeral home to select a coffin. When I entered a room full of empty coffins, I almost blacked out.
My claustrophobia had kicked in. Later I remembered another time my claustrophobia kicked in, at the funeral of a friend's father, when instead of doing a burial in the ground, they raised the coffin and placed it in a slot in a very tall wall. It looked like a safe deposit box being replaced in a bank vault and felt very creepy.
In 2001, when my father was diagnosed with multiple myeloma, there was time to plan and say goodbye. I was able to cut back my business to be very involved in his care for about two months, and we brought him home from his final hospital visit to make him comfortable. My father and my mom chose cremation through the Neptune Society. This group arranges the cremation and schedules the family for a scattering of the ashes in certain approved sites in San Francisco Bay. My father loved California and particularly the waters of the bay.
My father died on the first night of Hanukkah, which was December 9 that year. Given the time of year, my father's non-observant status, and that we had very few close relatives in the area, we did not sit shiva. Instead, right before Christmas, my mother, brother and family, a cousin, and I went to San Francisco and got on a small Neptune Society boat. It was was rainy and blustery. There was supposed to be another family with us, but they didn't show because of the weather, so we motored out near Baker Beach and the Golden Gate Bridge to scatter my father's ashes. Tears were on our cheeks, mixed with raindrops.
On January 9, we held a lovely memorial celebration for my father, with many of his friends attending. I chose the date deliberately because it marked "Sh'loshim," 30 days after a death, when life returns to normal. The event gave closure to a difficult time and helped me start to move on.
So what have I learned about what works for me? Jewish rituals work really well. Even though we didn't sit shiva for my father, shivas have presented me an opportunity to comfort the families of others and remember the person who has died. I have attended two Zoom shivas since the pandemic, and while not the same as being there in person, they were an opportunity for connection. I wish there were a formal ritual for Sh'loshim, but there isn't. I'm glad we acknowledged that time for my father. Saying Kaddish, the Jewish mourner's prayer, is meaningful to me, although not as much for the others in my family.
What would I want for my final farewell? I haven't formulated the details, but given my claustrophobic experiences, I'm strongly leaning toward cremation, to being symbolically released rather than confined to a space. And, since I love the water as much as my father did, I hope to have my ashes scattered somewhere in the sea.
Marian
I have recently retired from a marketing and technical writing and editing career and am thoroughly enjoying writing for myself and others.
Characterizations: moving, well written