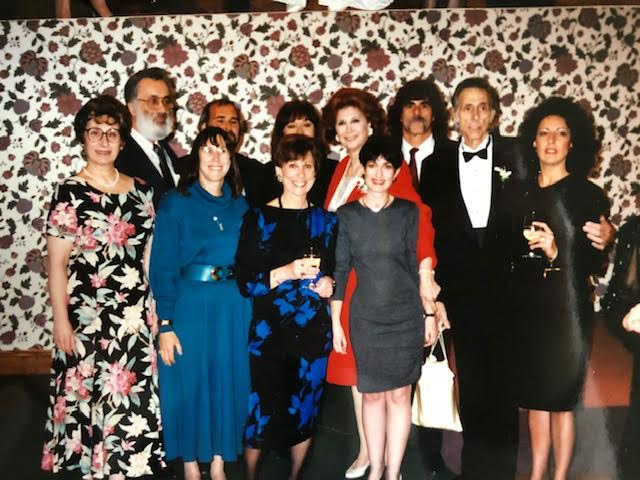 My brother was married in the chapel of Hebrew Union College on his 35th birthday. It was not a big, elaborate ceremony, but included close family members on both sides and the many friends they happy couple had made along the way. Rick had already taught at HUC for several years, was well-liked and respected in his field. Anne worked in the museum education field, was native to Cincinnati, had a close-knit family. She was 31. At that age, the couple, usually along with the bride's side, dictates wedding plans.
We, also have a large family. Not everyone could be invited. Rick was given a strict limit on numbers of invitations. A raging blizzard on the East Coast impeded some invited guests from even making it in. Dan and I came in a day early, just to get our bearings.
Annie's mother and aunts had a whole program planned after the rehearsal dinner. I was to be the Emcee. They didn't know that I had been a theater major, was a born performer, even now was in direct sales and accustomed to presenting in front of an audience. The women worried about my ability to host such an event. Of course I carried it off with aplomb and won my new in-law's seal of approval.
But there was limited space and Rick could not even invite all our first cousins. I don't think he even invited all our surviving aunts and uncles, but did invite Aunt Roz, the widow of Uncle Roy, the first of Dad's brother's to pass away. When Dad first asked for a divorce from our mother, a few years earlier, she took him to court and fought it; for a YEAR! Dad wound up living with Roz, so she had to be invited. She asked her daughter Jean to be her Plus One, so Jean came, but only because her mother invited her. Her two younger brothers, Steve and Robert (yes, the one from the "Mr. Bienstock" story) were not invited; nor were other first cousins from the Sarason side. There were just too many.
Steve Sarason was furious. He complained to any family member who would listen. He, correctly, pointed out that he and his wife had always socialized with our parents, had stayed in touch with our mother after the divorce, helped her when she sold our family house, hung pictures in her new apartment. He thought he deserved credit for all that. But the fact was, he just wasn't that close to Rick. It was awkward. He nursed his hurt feelings.
Fast forward 9 years to Steve's daughter, Denny's wedding ceremony in suburban Detroit. Steve was dying of esophageal cancer (he is second from the right in the Featured photo – this is the "first cousins photo" from the wedding; three are now gone). He had, perhaps, six weeks to live. My brother was not invited to this wedding. I flew in on Friday afternoon, went directly to the home where the family gathered for deli food after the wedding rehearsal. It was good to see my cousins. Steve's son Ronnie had been my camper one summer at the JCC Day Camp, when he was a hyper-active little kid. He thought he could get away with stuff, since his cousin (with the same last name) was one of the counselors, but that didn't work out for him. Now we were friendly and I was happy to see him.
I sat for a while with Steve, who was skeletal. I had never seen anyone so close to death. I asked if he was in pain. He assured me he was not. We talked of family, I tried to be reassuring and comforting. Family really means so much to me. I stayed with my cousin Connie, always my closest, my surrogate mother. Her younger brother and sister had also come in, from the West Coast, so I was on the couch, which wasn't a problem for me.
The next day, Connie's sons, with whom I am also close, came over to visit. One went for a drive through Detroit with his Uncle Tom and reported back on the many boarded up and abandoned buildings in downtown.
We dressed and went to the wedding, which was small, but lovely. We danced and enjoyed ourselves, though death hung in the air. At the end of the evening, I went to say good bye to Steve. I knew that this, really, was a last good bye. His final words to me were, "Tell your brother to go fuck himself."
I was stunned and shaken. I tried to mollify Steve, apologize on my brother's behalf, but Steve angrily turned his back on me. Last is my last image of him.
I tossed and turned all that night. I couldn't let it end that way. I called my brother as soon as I got home. "Rick, you have pastoral training. I know this is hard, but please, Steve is near death. Don't let him die this way. Please call and make amends before he dies. Please, I beg you!"
I'm sure it was a difficult phone call for my brother. No one likes confrontation. Both of us learned to go around our mother rather than provoke her. It is our nature. But Rick did call and tried to explain that guest list from long ago; Steve was NOT the only cousin to be left off. He tried to soothe Steve's hurt pride and feelings. He asked for forgiveness. Whether Steve granted it, I do not really know. But we both tried. Sincerely. That is all one can do.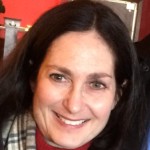 Betsy Pfau
Retired from software sales long ago, two grown children. Theater major in college. Singer still, arts lover, involved in art museums locally (Greater Boston area). Originally from Detroit area.
Tags: Rick, Steve, left out, dying
Characterizations: moving, right on!