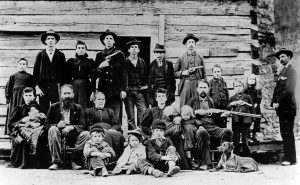 Our families may not look like the Hatfield and McCoy clans, but family feuds are still common in our lives. As families gathered this week for Thanksgiving dinner, political disagreements or other interpersonal problems may have risen to the surface.
Think back
… What feuds do you remember in your own or someone else's family? How did they start? Were they ever resolved?
Share your Family Feud stories forward.
Start Writing