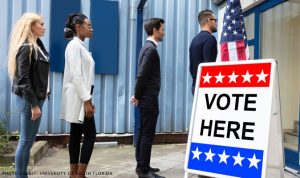 Election Day is coming up on Tuesday, November 8th, and we all now know how important it is to vote! But many people used to think it didn't matter, or even that it was an act of rebellion not to vote.
Think back
… to the first time you voted. Was it on a paper ballot or a voting machine? How old were you? Who did you vote for? Whether it was just a City Council election or something bigger, s
hare your First Time Voting stories forward.
Start Writing