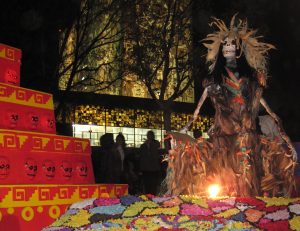 Halloween and Day of the Dead give us a glimpse of ghosts, spirits, and the world beyond.
Think back
... what was your first experience of death? A grandparent? A pet that "went to live on a farm upstate?" How did you tell your kids about it? Have you had your own brush with death? Do you believe in an afterlife? Do you plan to "go gentle into that good night?"
Share your stories of mortality forward.
Start Writing