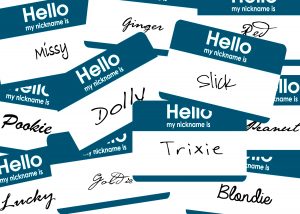 Nicknames can be a shortened form of your formal name, or have nothing to do with it. They can describe your personality or a physical characteristic, or - ironically - exactly the opposite (an "antiphrasis").
Think back
… Whether a term of affection or something else, did you have a childhood nickname that stuck even when you'd outgrown it? If you still have a nickname, or have acquired a more recent one, do you embrace it or wish it would just go away?
Share your nicknames stories forward.
Start Writing