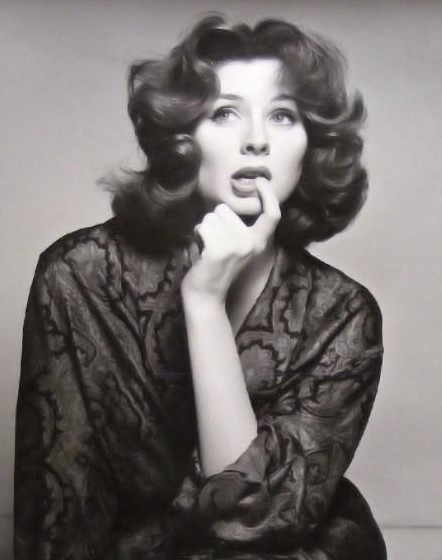 My name is Susan, but please don't call me that. Nobody does except those who only know me in a professional context. When I was practicing law, I was Susan when I went to court, and I guess I still am to my dentist and my doctor. Everyone else calls me Suzy. If they say "Sue," I don't even answer, I assume they are talking to someone else.
Shirley, Shirley Bo-ber-ley, ba-na-na fanna Fo-fer-ley. fee fi mo-mer-ley, Shirley! No, that's not the name game I'm talking about.
When I was little, my nickname was spelled Susie. Somewhere around 6th grade, when it was the fashion for girls whose names ended in a long e sound to spell it with an i (like Joni Mitchell or Barbi Benton), I changed the spelling to Suzi. Not sure why I went from an S to a Z in the middle, but it was probably because Susi looks a little strange. Then in 9th grade, I saw either a movie or a television show with Suzy Parker in it, and I was very taken with her, so I changed my spelling again, to be the same as hers, and that's what it has been ever since.
The one other nickname I had, briefly, was coined by my father. My middle name is Patricia, and when I was little, he called me Supitty, like Sue + Patty. Luckily, it didn't catch on, nobody else ever called me that, and he stopped when I got older, possibly because I told him I didn't wanted to be called that any more.
I have to admit that ever since I saw the graphic that we are using for this prompt, I have been thinking about calling myself Trixie! But it's probably too late to make such a drastic change.
With each of my three children there was a controversy around nicknames.
When my first child was born, we named her Sabrina, after the movie with Audrey Hepburn and Humphrey Bogart, because I adored Audrey Hepburn but didn't like the name Audrey. We didn't plan to call her Sabrina though, we expected to give her a nickname. I wanted to use the nickname Bree, and my husband preferred Brinn, but once she got old enough to express her opinions, she made it clear that she didn't like either one, and only wanted to be called by her whole name. Then when her little brother couldn't pronounce Sabrina, and called her Beebo, we thought that was cute and maybe it would stick. She tolerated it from him, but no one else. She was clearly not a nickname kind of girl.
My second child was Benjamin, a name that is too long for a little boy, so he needed a nickname. Benjie was too cutesy, and Benny sounded like an old man. Ben seemed too mature, something he could grow into, but not a name for a child. So we settled on Benj. This seemed odd to some people, and we had to explain that it was more than Ben but less than Benjie. You just stop after you make the J sound. When we were in Boston, we saw a statue of Benjamin Franklin that said Benj Franklin. "Look," I said to my small son, "you're in great company!" It seemed like the perfect nickname to me. But when he got to 7th grade, at a new school where not very many people knew him (because most of the kids from his elementary school went to a different middle school), he decided to become Ben. He told the family that he didn't expect us to change, so we didn't. A couple of years later he got mad at us for still calling him Benj. "But you said you didn't expect us to change," we said. "Yeah, but I expected you to try to change, and you're not even trying!" So gradually we did change, once he made it clear that that was what he wanted. It was surprising how hard it was to drop that one letter. Fifteen years later, when "City of Stars" from La La Land, with lyrics by Benj Pasek, won the Oscar for best original song, I said to my son, "See, you could have remained Benj and been a success." I miss calling him Benj, but he has been Ben for almost two decades, so I should be used to it!
When I was pregnant with my third child, and we knew it was a girl, my husband wanted to name her Molly, after his grandmother. I liked the idea of calling her Molly, but it seemed like a nickname to me, it would be like naming someone Suzy. My husband's grandmother was actually Mary Ellen, so Molly was a nickname for her a hundred years ago. I had a friend at the Attorney General's Office called Molly, whose real name was Mary Elizabeth. I asked her if she liked having the longer name even though nobody had ever called her that, or whether she wished she had just been named Molly. She said she was glad to have the more formal name, and she recommended we give our daughter a more formal name too. "After all," she said, "when she is walking across the stage in Stockholm to accept her Nobel Prize, she won't want to be called Molly."
We decided to take her advice, but it was hard to figure out what that more formal name should be. Most often Molly is a nickname for Mary, but Jewish people don't name their daughters Mary, so we had to find something else. We spent weeks looking through name books trying to figure it out. It wasn't until after she was born that my husband discovered the name Amalia. It was beautiful, and it had Molly inside it, phonetically ah-molly-ah. So that's what we named her. Unfortunately, it turns out that she hates it, and constantly tells us that she wants to change her legal name to Molly. The biggest problem is that most people don't read carefully, so when they see her name, they say Amelia, like Amelia Earhart. Not a terrible name, but it's not her name. She has taken to saying icily "It's Ama-a-alia, there is no E in it!" But it drives her crazy, and I can understand that.
So from Sabrina, who adamantly rejected any nickname, to Ben, who didn't want to be Benj any more, and then to Molly, who rejects her legal name and only wants her nickname, I get the message that I didn't play the name game (or the nickname game) as successfully as I would have hoped.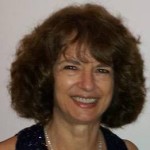 Suzy
Characterizations: funny, well written