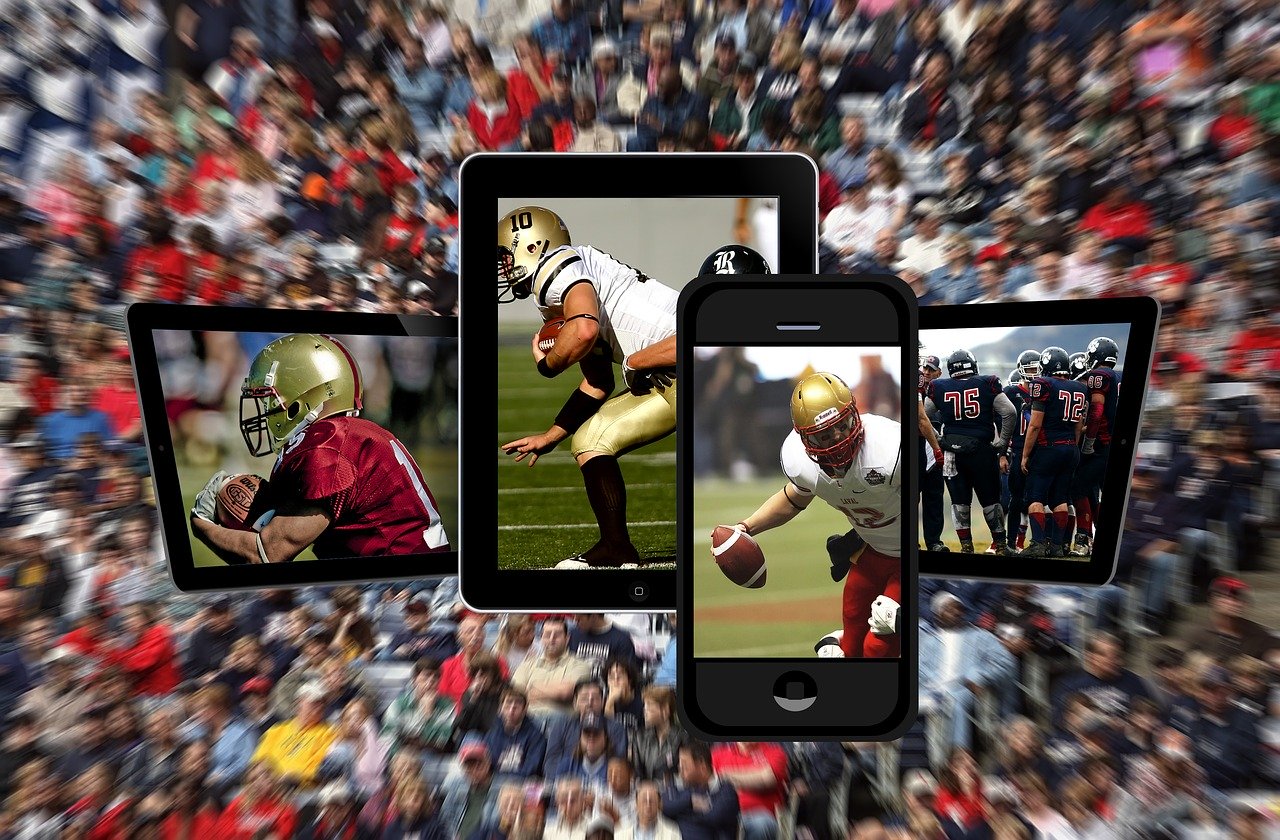 I likely will be watching the Super Bowl, especially because the 49ers, our local team, are in it. The commercials are always interesting, while the half time show usually isn't. We will watch at home, on the large TV, with snacks that accommodate my "non-American" diet.
Things eventually calmed down ... but the next year I did not enter the football pool. Football was not yet a woman's domain.
My relationship to football, which I'd now describe as lukewarm, has always been conflicted. Ever since the first Super Bowl, I have enjoyed and appreciated the strategy and skills of the game. I have not appreciated the football culture's misogyny, crowding out other activities financially and logistically, and especially what the game has done to the bodies and minds of the players.
For reasons I can't explain, I've always had an intuitive feel for what is happening on the field, which began when, with my father, I watched football as a small child. This became very clear at about age 12. I was over at a friend's house while her father was watching a New York Giants football game and silently smoking his pipe. The Giants were near the goal line and began to get in formation. I said, "I bet they'll try a quarterback sneak." They did, and scored. My friend's father turned, looked at me, and his pipe promptly fell from his mouth.
Does anyone remember the infamous "Heidi" incident from 1968? This was when I began to understand how football could dominate other aspects of life. I watched the game in question. The clock went down to about the two-minute warning, and the score was close. However, the game had run long, and NBC had planned to show the movie "Heidi," so they left the game and started the movie on the hour, cutting off the final two minutes of the game. The football fans were apoplectic, the upshot being that the network changed its policy and never again would cut away from a football game.
I temporarily stopped paying close attention to football when I was in college, probably due to the minor role of the sport at Brandeis (they had a team called the Judges, believe it or not), and then because I spent three years at Mills and there was no football team. The year I was in graduate school at UC Berkeley, the professors in my department (English) failed a star football player, going against the unwritten rule of passing him. Apparently the football coaches then threatened the profs with bodily harm if they didn't change his grade. I believe that he ended up with a "D." While I didn't particularly like those professors for other reasons, I became jaundiced about the idea of academic integrity at Division 1 colleges.
My interest grew again during my 20s and peaked in my early 30s. This was driven by one of my clients at the time, who had a skills-based point spread NFL football pool that all could enter. (Without going into a lot of detail, for those not familiar, it involved accurately predicting whether a team would win or not within the published "spread" odds each week of the season. While it was possible to guess, knowledge of football and the specific teams made a significant difference in one's score.) Those who had the highest number of games correctly predicted "won" each week, and then positions were tallied for the year. I was one of two women who entered.
The men pored over the statistics and analyzed themselves to near death each week. I, too, followed the teams closely and paid attention to their records and who might be ill or injured, but I did something no man did–used my intuition and watched the players' body language, interactions with their teammates, and looked at their drive and momentum. I didn't win each week, but I came in second for the entire year, over a large number of entrants. The men first were mystified and then infuriated, because their egos took a blow, and because they couldn't understand how I did it, despite how much I tried to explain. Shortly after this, some hazing and harassment began. Things eventually calmed down and I kept the client, but the next year I did not enter the football pool. Football was not yet a woman's domain.
As for the Super Bowl itself, my favorite has to be one in the mid-1990s. I don't know the exact year and I remember nothing about the game itself now. What mattered was the sense of connection and camaraderie. I was recently divorced and connected with a group of people at my gym. We worked out as friends and occasionally went out to dinner and dancing as a group. John decided to have a Super Bowl party at his house for this group and other folks in a similar situation. Not a singles mixer, just a fun afternoon with the game and conversations with friendly people. I remember the comfort and lack of pressure I felt that afternoon, and it was great that football could get us together.
Since the 1990s my interest in football has waned, as the game has become more "branded" and commercial. When Levi's Stadium was built near my house, there was traffic and game disruption to consider as well. Fortunately it has been relatively easy to work around, although people wanting to visit us have to avoid certain Sundays, or come and go during the game. My biggest concern is for the players and what football does to their bodies and brains, as it is now understood a lot better than previously.
For several years, our next door neighbor was a 49er on the offensive line. From a distance, this nice man looked like a typically large person, until he got closer, when his 6'5″, 325-lb body was frighteningly imposing. His two little boys were predictably enormous for their age. We saw him nurse ankle injuries and other ailments, and before a game I always told him to mind his head. He was sensible, and after being traded to the Arizona Cardinals, he retired, I believe.
On the positive side, football is a fascinating game, and on the negative side, it's gotten too big for itself, IMHO. But it will be a cultural factor for some time to come.
Marian
I have recently retired from a marketing and technical writing and editing career and am thoroughly enjoying writing for myself and others.
Characterizations: well written