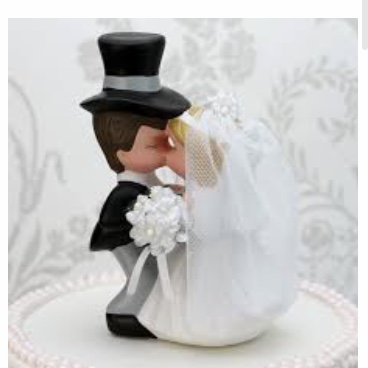 Altho I can't remember the specifics,  we each must have brought some head gear into the marriage.  (We eloped so surely there were no top hats or bridal veils in our luggage that day!)
When we met we were both NY Yankee fans –  me legitimately so as a Bronx girl,  he counterintuitively as a guy from Queens  – and thus this collection evolved.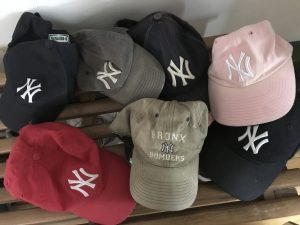 And then it seems we accumulated caps from other teams we root for.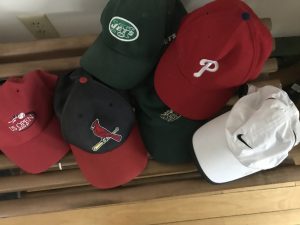 And more caps brought back from travels and vacations.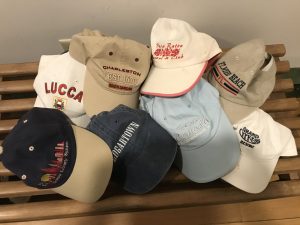 And of course school caps,  our Alma Maters'  and others.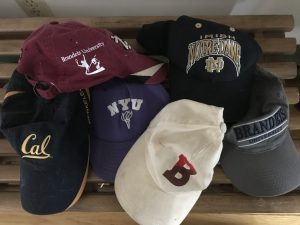 And now finally the best cap!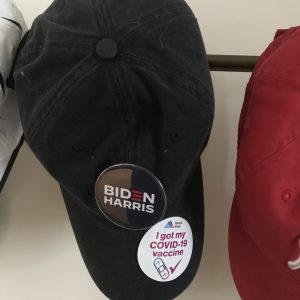 Retroflash / 100 words
Dana Susan Lehrman
Dana Susan Lehrman
This retired librarian loves big city bustle and cozy country weekends, friends and family, good books and theatre, movies and jazz, travel, tennis, Yankee baseball, and writing about life as she sees it on her blog World Thru Brown Eyes!
www.WorldThruBrownEyes.com
Tags: Hats
Characterizations: funny