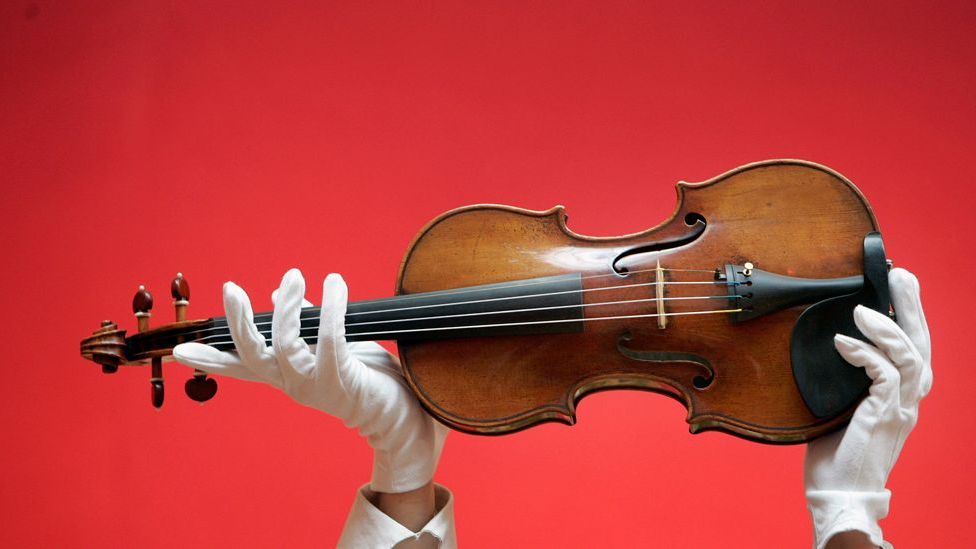 It's hard to put my finger on just when our family understood that my younger brother Hugh was the king of comedy in our household. It wasn't an easy title to grab. Dad told jokes nearly every day. He began building his inventory of funny stories during his small-town midwestern childhood, and augmented it during his collegiate, Army, and law school years.  His repertoire seemed to run to the hundreds and so far as anyone could tell, he never forgot one. It was as if he had his jokes mentally catalogued, and he could pluck out just the right one to match an occasion. Meanwhile, he continuously enlarged his collection with new ones that he heard "from the opposing counsel" in a trial, or from "the clerk of court," or even from "an elevator operator" in a department store where he had gone during his lunch hour to search for a dress for Mom.  You had to be quick—and gregarious—to bring home a new joke from a conversation that lasted only from the ground floor to Women's Leisure Wear.
He would hold the instrument behind his back in his left hand, the bow behind his back in the right, and play. Once he had your attention, he would proceed to lie down on the living room carpet and continue, with no loss of rhythm or resonance
My brother Leon and I enjoyed a good laugh. We repeated knock-knock jokes or elephant jokes or any other jokes and riddles that were going around in school.  Later, we would crack up listening to comedy albums—"Bill Cosby is a Very Funny Fellow…Right" being one of our  first. When I was attempting to succeed him as Student Council President in high school, I put up campaign posters stating, "If elected, Dale will abolish nepotism." I'm pretty sure that was Leon's idea. Yeah, we were funny enough.
Even my mother got into the act, proudly announcing one day at the dinner table that she had learned the very definition of what makes things funny. "It's the unexpected interruption of logical sequence." She had heard it on a radio or TV show and proudly repeated it to us, and we would repeat it to one another and back to her in the years to come.
At some point, though, Hugh elevated "being funny" to a different order of magnitude. He generated comic relief like no other member of the household. When did his gift become clear to the rest of us?
Was it during his study of the violin, beginning at age six?  You might question what's funny about a young kid practicing the violin. Did you ever see Jimi Hendrix play the electric guitar, contorting himself with the instrument on the floor and behind his back?  Young Hugh had never seen or heard of Hendrix, but he evidently believed that violin performance could be enhanced by similar forms of showmanship. He would hold the instrument behind his back in his left hand, the bow behind his back in the right, and somehow play a classical melody. Once he had your attention, he would proceed to sit down and then sometimes even lie down on the living room carpet and continue, with no loss of rhythm or resonance.
Or maybe it was when Hugh was seven, and Leon came home from Harvard to work in the Eugene McCarthy for President campaign. Hugh's second grade teacher smiled when Mom was visiting the school one day: "That's great that your older son Leon is accomplishing so much. Hugh told the whole class during 'Show and Tell' about his brother Leon being interviewed on TV related to the Presidential primary."  Great! Except it wasn't true. Mom asked Hugh that evening, "Did you tell your classmates that Leon was interviewed for the McCarthy campaign?" "Don't blame me!" he brushed it off. "I don't even know what a interview is."
Or was it when that same second grade teacher started putting notes like this on Hugh's language-arts papers: "This is a nice story, Hugh, with good sentences, correct use of capitals and punctuation, and accurate spelling. But in second grade, we do not make up our own words."  Hugh was not stuffing the story with dozens of invented words a la Lewis Carroll's "Jabberwocky" He was just tossing in a verb or noun that sounded good to him every now and then. "Karshem." "Jarvis." "Doohaney." Funny words.
Was it when he imitated our neighbor a few houses down, a man who would soon be elected to public office? There was no school one day because it was Veterans Day.  Mr. G– had solemnly gathered Hugh along with his own two sons in front of their American flag. Hugh showed us how they had stood. "Today is the day we fight the Communists," he intoned gravely, before cracking up.
Hugh was still young when I left for college, and therefore, I did not get to be a close witness to some of the other milestones on Hugh's path to comic supremacy.  While in middle school, he began to hone his craft by calling radio talk-shows. One of the local hosts of an afternoon AM-radio show in our hometown of Indianapolis, Indiana, was a local guy, a graduate of nearby Broad Ripple High School named David Letterman. Hugh adopted a few different characters, and he would call in using the voice and speech patterns that accorded with the character who was calling that day. Letterman especially enjoyed the calls from the "lady with the chipmunk problem," updating the latest challenges she faced within her home, her basement, and her yard.  Hugh had a fan base of friends who listened in and could always recognize when it was Hugh calling—even if Letterman couldn't.  By that time, if not much earlier, we all knew that Hugh was on a higher comedy orbit than the rest of us.
Like many college radio stations, the one at NYU consisted of student-DJs playing music. The station was in fact quite successful and influential, with Duran Duran and other contemporary acts arriving in person to the WNYU studios to showcase their talents. Hugh auditioned as a classical-music DJ and earned a slot. (All that Suzuki violin training had given him a strong knowledge base.)
After a semester DJing the classics, he pitched the idea of running an open-phone-lines call-in show—a format that had not previously existed at the station–where he would banter with the callers, including NYU students but also other New Yorkers who could get the signal. He developed an aggressive on-air persona, who mocked and insulted his callers and succeeded in attracting an increasingly diverse crowd beyond the campus. At this point, he and his program manager agreed it was time to launch "The Hugh Fink Show," a comedy-radio hour, with the host coming on the airwaves each week to the sounds of a fake live band, a fake live-audience, and lots of recorded applause. This was followed by fake guests and occasionally, a real guest, and interspersed with actual calls from fans in Queens, New Jersey, and various Manhattan neighborhoods.
During his senior year, one of the comedy clubs sponsored a contest to find "the best college comic in New York City," and Hugh won it. The prize was an opportunity to perform a set at the club. From there, his career in performing, writing, and producing comedy took off.
When did the rest of the family understand that Hugh had surpassed us in cultivating his comic sensibility? It's impossible to say, exactly. But it was long before Lorne Michaels recognized his talent by hiring him as a writer for Saturday Night Live. It was long before the Television Academy voted to give him an Emmy. It was long before Rodney Dangerfield featured him in a special, or Letterman invited him on his TV show, more than once—as himself, not as the lady with the chipmunk problem.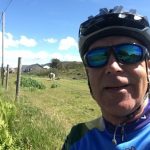 Dale Borman Fink
Dale Borman Fink retired in 2020 from Massachusetts College of Liberal Arts in North Adams, MA, where he taught courses related to research methods, early childhood education, special education, and children's literature. Prior to that he was involved in childcare, after-school care, and support for the families of children with disabilities. Among his books are Making a Place for Kids with Disabilities (2000) Control the Climate, Not the Children: Discipline in School Age Care (1995), and a children's book, Mr. Silver and Mrs. Gold (1980). In 2018, he edited a volume of his father's recollections, called SHOPKEEPER'S SON.
Characterizations: funny, moving, right on!, well written