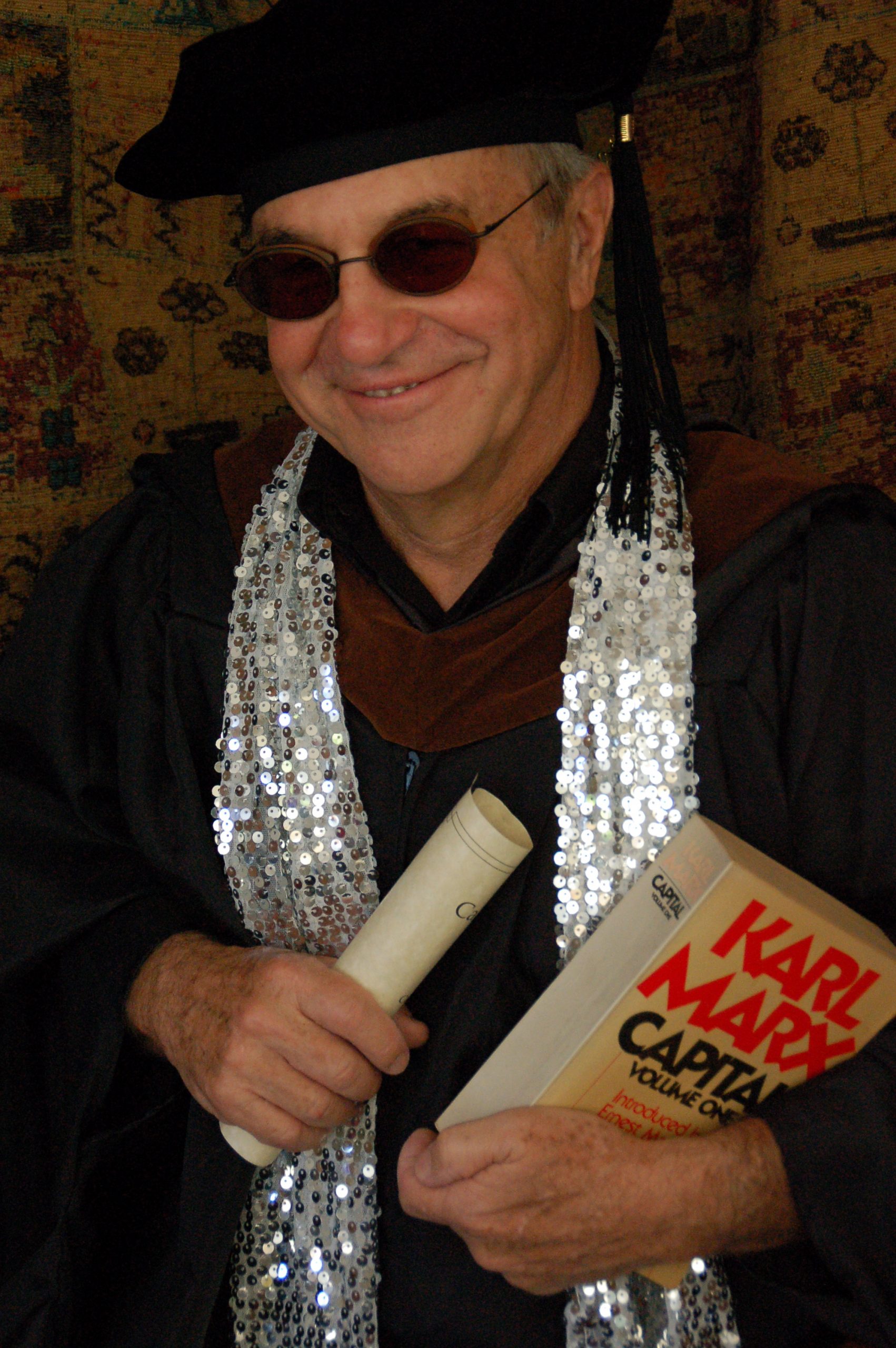 I love to laugh. Most of us love to laugh. Laughter is the crazy glue of existence. As a kid, my friends and I could make each other laugh until we rolled in convulsions on carpets, lawns, beaches, or hayfields. I remember building circles of out-of-control giddiness that, if interrupted, puzzled teachers and parents. We'd tip so close to the edge of hilarity that even a quizzical adult look or an uncomfortable "what?" would send us into deeper paroxysms of belly clenching laughter. Even a pause in the collective laugh would be enough to trigger another laff explosion.
I'm told that, as an infant, I would break into laughter at the slightest provocation. Food could crack me up. Ducks in the Public Garden could crack me up. The antics of our dog Amy could crack me up. My mother and father both had lively senses of humor and — as we know — laughter is infectious. Maybe humor begins there — with early childhood and laughing parents, parents who laugh with, not at, a child's curiosity or at the mistakes that kids invariably make as they explore the world. Kids can be funny, and they can certainly appreciate funny stuff.
I've always been wary of people who don't laugh. What are they waiting for? Or, what are they doing instead? Trying to "get it?" Watching, analyzing? Are they holding a giant magnifying glass above us, read to ignite us with the focused heat of their own grim sensibilities.
For me, the next step in laugh development came early, playing roles in operettas. I was cast as Hansel in Hansel and Gretel," and Rumplestiltskin in the grim Grimm's tale of the same name. I learned that I love to make other people laugh. At seven, I couldn't necessarily identify what made people laugh, but I did learn that if I did the same thing in two successive performances, I would get a laugh each time. That's when I began to learn inflection and — most important — timing. What a thrill, to feel liked and in control at the same time!
In middle- and high school, I sharpened my comic skills doing Gilbert and Sullivan and — at the zenith — Oscar Wilde. In commedia dell'arte, laughter can come from scene-by-scene dramatic circumstances, a good line, or even a look. It's a total body experience, getting a laugh. Those who perform know that, if you hit the punch line at exactly the right time, with the right tone, the laughter will hit you like a wall. It's a great feeling.
As I came of age and grew aware of the paradoxes and contradictions of the world at large, I discovered a different strain of laughter — the laughter of the absurd. My friends and I had the LPs of all the beat comics from Mort Sahl to Dick Gregory to Lenny Bruce. Carl Reiner played straight man to Mel Brooks. The "straight" insanity of Jonathan Winters, Nichols and May, Bob and Ray, Stan Freberg, Shelley Berman, the "Button Down" mind of Bob Newhart even the MIT professor Tom Lehrer. They were talking about the absurdity that we were beginning to perceive in our life and times. They were like gold to us. Even musicians like Dave Van Ronk, Charlie Mingus, Thelonius Monk and Dizzy Gillespie brought comic relief to the often intense and dark worlds of jazz and folk music. And so we laughed — and learned through laughter.
Recently, I found a different dimension to my laughter. For decades I have been able to use the comic perceptions and tools I learned as a child and adolescent to respond to the often-hard realities of history, culture, and politics. Somewhere in the midst of the injustice, outrage, murder, and mayhem, one could always find comic relief in the ludicrous. And then along came Trump. The laughter I was so used to leveling at the absurd behavior of those in power stuck in my throat. Donald Trump is not a funny man. Mitch McConnell, Bill Barr, Stephen Miller, and Mark Meadows are not funny men. Joe Manchin is an unfunny clown. Marjorie Taylor Greene and Lauren Boebert are not funny women. There is nothing funny about the mean, blunt stupidity of authoritarian wannabes like Paul Gosar, Mo Brooks, Louie Gohmert, and Madison Cawthorn (N.C.),
But comedy mixes well with the will of the people. Laughter is a collective response. Comedy always works its way into the trenches and onto the front lines of the war for social justice. Laughter helps us engage with ourselves against the enemy. We will, eventually, be able to laugh at these people and the things they have done. And better, beyond them lies the real stuff of comedy, the hilarity of everyday life, the joy of benevolent surprise, the beauty of genuine sadness and the mystery of the future.
#  #  #
Charles Degelman
Writer, editor, and educator based in Los Angeles. He's also played a lot of music. Degelman teaches writing at California State University, Los Angeles. 
Degelman lives in the hills of Hollywood with his companion on the road of life, four cats, assorted dogs, and a coterie of communard brothers and sisters.
Characterizations: funny, moving, right on!, well written