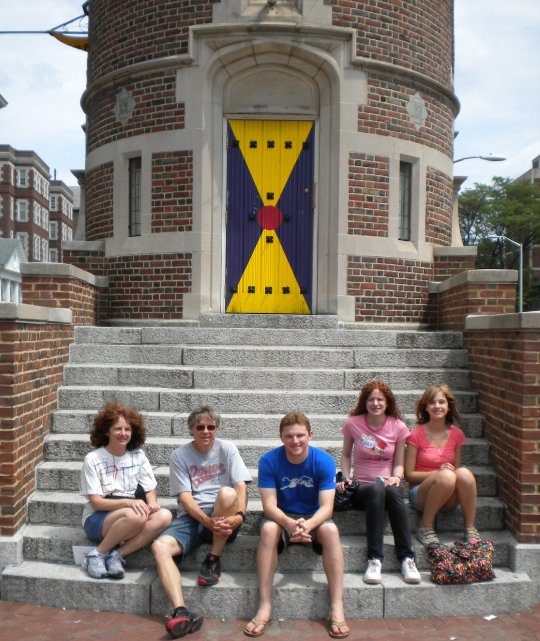 In my childhood I could giggle uncontrollably with my friends for any reason or none at all. The funniest thing we used to do was to make phony phone calls. See my 2018 story Telephone Line for a detailed description of the calls we made, and how we would dissolve into laughter afterwards.
Things that have made me laugh over the years: phony phone calls, Firesign Theatre, Dave Barry, cat filters on Zoom, and my son.
As I grew older, it was harder to make me laugh uncontrollably. However, I do remember in college being stoned and listening to Firesign Theatre records and finding them hilarious. If someone later recited even a single line from one of their sketches, we would be rolling on the floor. They did a quiz show called Beat the Reaper, where contestants were injected with a disease and then had to guess what it was within ten seconds in order to get the antidote. In the final round, the contestant isn't able to guess before time runs out. The host says "I'm sorry, you didn't beat the reaper. Doctor, tell him what he has." The doctor says "According to my careful prosthesis, this man has The Plague!" and then panic ensues because the audience is freaked out about the plague. Consequently, if anybody said either "According to my careful prosthesis" or "You have . . . the Plague!" it would cause everyone within hearing (including me) to crack up. The sketch may not sound hilarious just reading it here, but it is if you listen to it, especially if you're stoned.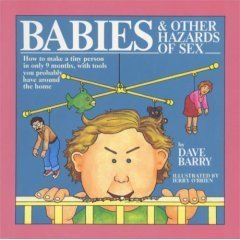 Dave Barry is one of the funniest writers I have ever read. In 1984 he published a book called Babies and Other Hazards of Sex. I was pregnant with my first child at the time, and it was given to me as a baby shower present. The subtitle of the book is How to make a tiny person in only 9 months, with tools you probably have around the home — so that's pretty hilarious before you even open the book. My then-husband and I got into the habit of reading it to each other at night before we went to sleep. It's even funnier when you read it out loud than when you read it to yourself. We would dissolve into laughter as Dave described pregnancy, childbirth, and parenting in his own inimitable style. Sometimes I would be laughing so hard I couldn't even finish the sentence I was reading.
Most recently, you may recall the Texas lawyer who accidentally appeared for court on Zoom as a cat. I must have watched that youtube clip twenty times in a row, and laughed so hard the tears were rolling down my cheeks. We were all going around saying "I'm here, your Honor, I'm not a cat," and then laughing even more. Everyone I knew was talking about it, lawyers and nonlawyers alike. Watching it again while writing this story, I laughed just as hard as I had the first time.
My son Ben discovered in college that what he wanted to do with his life was write comedy. He started on the Harvard Lampoon (see Featured Image, where we are sitting in front of the Lampoon building, known as The Castle), and then went to Los Angeles to seek work in television or movies.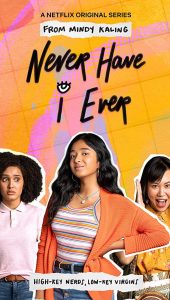 He is now a writer and producer on two successful television comedies, Never Have I Ever on Netflix, and Saved By the Bell on Peacock. People have often asked me if he was funny as a child, and initially I said no. But then I started to remember some of the dryly funny things he had said and done. For example, we were at Mohonk Mountain House, a posh resort in New York State, and some woman asked him where he went to school. He replied, "we don't go to school, we're rich, we have tutors." When the rest of us heard that, we cracked up. Another time, I had my hand on his head, and somebody said "I like your hat" (referring to my hand on his head). "Thank you," he said, "it's hand-made." Both of these incidents occurred when he was about six or seven. In high school he and his friends would make funny videos in response to school assignments, and he also did celebrity impressions while making morning announcements over the high school PA system. I realize he was always funny, and of course I like to think he gets his great sense of humor from me.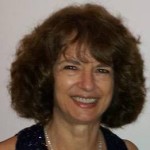 Suzy
Characterizations: funny, well written