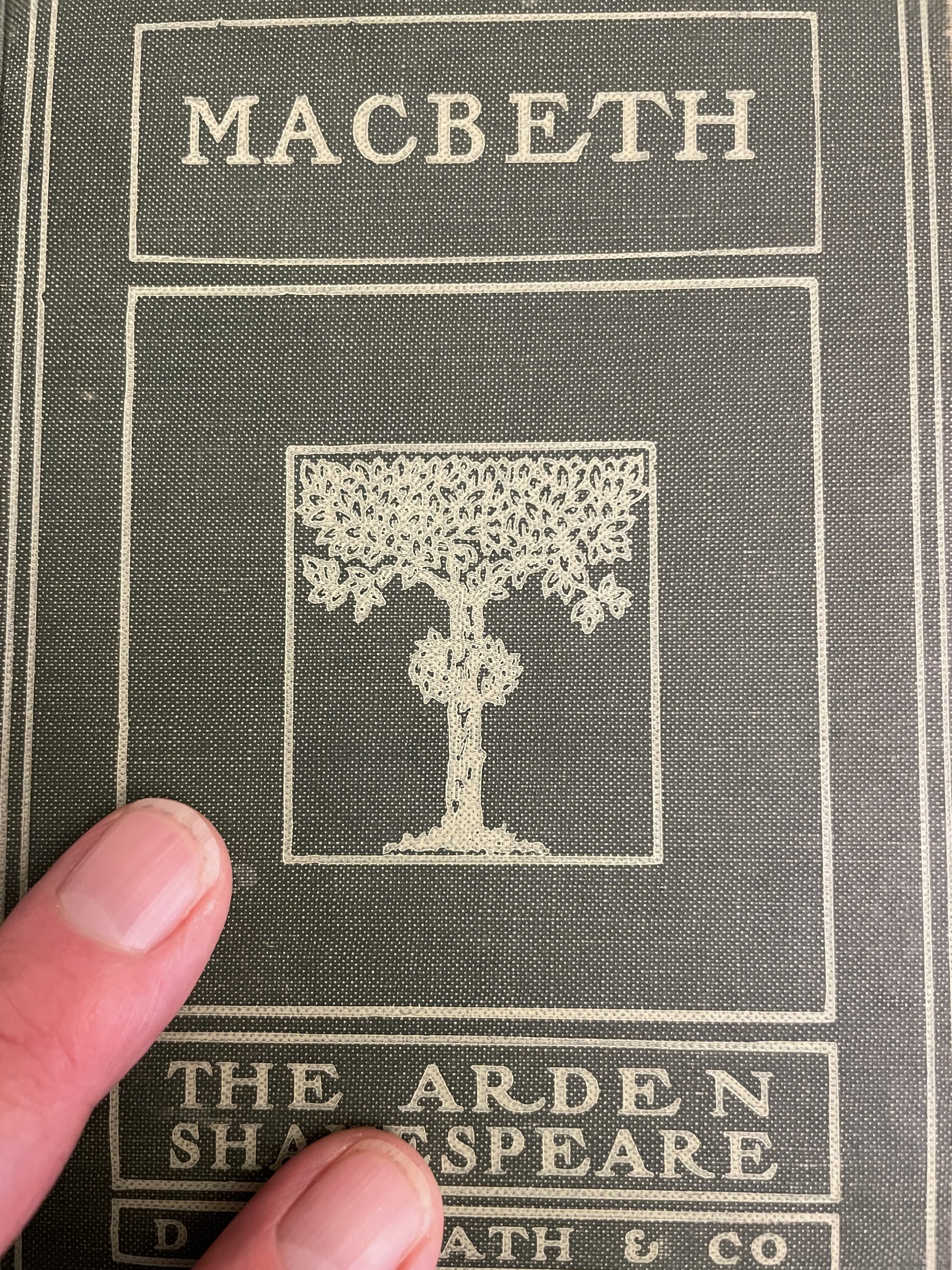 I was introduced to "comic relief" by my 8th grade English teacher, in his explication of Act II, Scene III of "Macbeth", the scene following the macabre murder of King Duncan, whose blood is yet unwashed on Macbeth's hands.  Blood and treason rule the night.
To the extent that "comic relief" need not cause one to snot in laughter, need not require a banana peel to go ass over teakettle on...
The new scene opens with a persistent knocking at the gates of Macbeth's castle. The gate keeper, aroused from his drunken stupor by the knocking, and wholly ignorant of the horror within, buffoons his way to the gate, joking that he is a "devil-porter" who is opening the gates of hell to those arriving for the "everlasting bonfire." Which of course is somewhat and ironically true, for hell now lies within the castle walls, and will soon horrify the new arrival (Macduff, a staunch and loyal defender of the recently deceased king).  But for now, in this brief moment between the high drama of the regicide and the high drama of its imminent discovery (and the recurrent death and retribution that follow), the world is sort of normal.  The gate keeper is funny, as drunkards and blowhards are known to be.  He is no hurry to open the gate.  We, reading or watching, can take a breath and enjoy the distraction.
Call it "comic relief" said my teacher.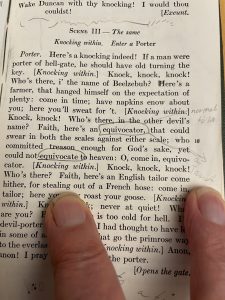 Lucky for me, when I dimly recalled this ancient first encounter I looked for and (miraculously) found my 8th grade "Macbeth" on a shelf in my study, nestled and gathering dust among a few other old school books which have travelled with me from place to place, decade to decade, evading any number of chances to get lost, tossed or forgotten.  I was able to read, in the original text of my boyhood, with my original marginal doodles, Act II Scene II which contains the murder, and Macbeth's first distraught realization that his evil deed cannot be undone; and Act II, Scene III which contains the gate keeper's meanderings, and also Macduff's distraught discovery of the murdered king:  "O horror, horror, horror!  Tongue nor heart [c]annot conceive nor name thee!"
To the extent that "comic relief" need not cause one to snot in laughter, need not require a banana peel to go ass over teakettle on, but may just be a happy and unexpected hiatus between two chores, I would call my discovery of my old "Macbeth", and the satisfaction I glossed from it, a working example of "comic relief."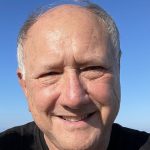 jonathancanter
Characterizations: funny, well written