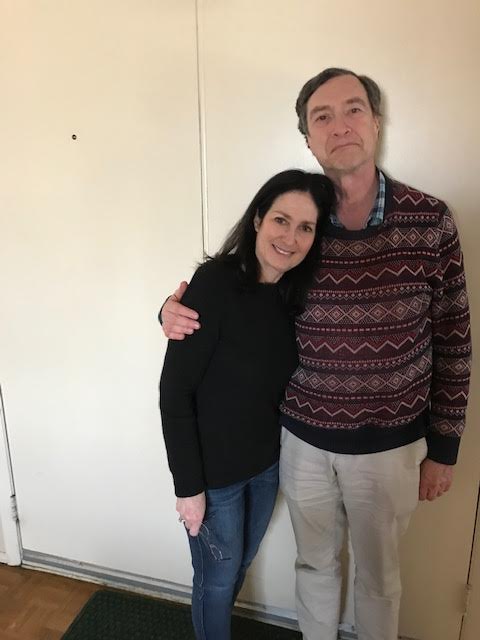 Ken Sarason and Connie Stein were introduced by their oldest sisters, who were good friends, fellow members (and past presidents) of the National Council of Jewish Women in Detroit. The couple had their first date in February, 1946 and married four months later, in a small ceremony, attended only by immediate family, in Toledo, Ohio (my mother's birth place), on June 16, 1946. They were both 32 years old. My father, recently returned from the war, had been a dashing bachelor-around-town. My mother, though bright, cultured and attractive, was considered something of a lost cause; insecure and unsure of herself. Dad fulfilled his promise to his late father by marrying a Jewish woman. Three of his five brothers had not. One had converted to Southern Baptist and been forsaken by their father.
The new couple settled in Detroit and Dad went to work in the automotive industry like most of the rest of his family. On February 12, 1948, Richard Samuel Sarason came into this world, on Lincoln's birthday. The family was overjoyed. It was also the year Israel and Brandeis were born; a momentous year.
Grandpa Stein, (our Sarason grandparents were both deceased before either of us came into being) paid for Mother to have a baby nurse for six weeks. Jean James was a Scots woman who never married, helped when both of us were born and even stayed with us when our parents vacationed. She always gave us Christmas presents, came to Rick's Bar Mitzvah and my wedding. She called us her "wee little treasures". We adored her. This is me in her arms (probably 7 months old), but is the only photo I have of her. I loved her brogue and always wanted to visit Scotland, in part, because it was her homeland. I fulfilled that dream in 2013 with this photo tucked into my journal.
Rick was a placid baby; bright, curious, eager to please and learn. I'm told he knew the marques of every car he encountered as he and Mom strolled down the street. He talked at an early age. She played all her classical music for him and he listened intently. He named his stuffed lamb "Prokofiev" and slept with it every night. Our pediatrician once remarked that he thought Rick has been vaccinated with a phonograph needle. He was an adorable little boy, younger than the other cousins, admired by the family, and had all the attention for a long time. He also was alone with our high-strung mother for almost five years. Until I came along.
Elizabeth Ann Sarason completed the family and the generation of cousins on December 10, 1952, almost five years younger than Rick. My mother once told me when she learned she had given birth to a son, she was happy for our father; when her second child was a girl, she was happy for herself. She was 39 years old when I was born. Her oldest niece, Lois, gave birth 21 days later, so I have a cousin one step down on the family tree who is exactly my age.
Rick was none too pleased to give up the spotlight. Jean-Jean came again to help out. Given how I saw Mother around my own children (she was afraid to hold them), I once asked Dad how she coped with her own babies. Dad told me she had a lot of help during the day and we were his as soon as he walked in the door at night. He was a warm, gregarious man, who delighted in his children and grandchildren, though didn't get much time with the next generation, as he died more than 30 years ago.
At first, Rick viewed me as a threat to his household supremacy and with suspicion. I was born bald. He assumed I was a boy. Don't girls have hair, after all? He called me "Boop-de-boy". But of course, he was mistaken. When I took my tentative first steps, he would look to see if anyone would notice, then trip me. Once, I hit my head on the leg of a chair, wailed in pain, and bear a scar above an eyebrow from the encounter. But I adored him and followed him everywhere. He was off to school before I was sentient. I was now everyone's favorite and he did not like it one bit.
We are so far apart in age that, in terms of influence, we are virtually in different generations, from a developmental perspective. Yet, as I grew older, I wanted to do what he did and be with him as much as I could be. We did have our own friends, but I wanted to tag along with him too. I was sort of a pest. We listened to music together, made up stories together, if he was sick in bed, I sat outside his room (we were ahead of our time at social distancing) and kept him company.
We each had little rocking chairs. I sat in mine, outside his room, and rocked hard – so hard that it tipped over. He laughed and laughed. I was delighted to get that reaction, so of course, did it again, but this time, did it with more force and crashed into the spindles of the stair railing behind me. He laughed even harder, but I was really hurt. I ran to my bed, putting my hand on injury. I felt something moist. Defying our mother's orders to stay away from my feverish brother, I ran into his room. "What do you see?" "You better get Dad." I called out to our father, who looked at my head. He tried to patch me up with a Band-Aid, but the blood kept coming. Our worried mother called our doctor, who told Dad to take me to the ER, where I had four stitches in my head. Rick didn't laugh so hard at that.
By the time I was five we got on famously. Though more aggressive with my brother, I was a very shy child, a real skirt-hugger. I remember in kindergarten, a little boy chased me around the room, I slipped and cut my lip and cried unconsolably. The teacher (whom Rick had also had) got him out of class to come and calm me down. Rick took on the role of my protector. He has a fierce intellect. I liked to be with him and followed him around. As I've said, a pest. Five years is a huge age difference, developmentally, but he put up with me for the most part and we played well together and he frequently allowed me to tag along.
I have always looked up to him and admired his many talents, though he has an innate shyness as well. I once described him as also bearing Mother-scars. He was alone with her for the first five years of his life. I was alone with her after he left for college; grades 8-12 for me. I'm not sure which of us bore a greater burden. At a certain point, I understood what a neurotic she was and distanced myself from her, spending time with girlfriends or older, near-by cousins. I became adept at finding mother-surrogates.
I missed Rick so much when he left, Mother, who was terribly afraid of dogs (instilled in her by her own mother, a remnant of Russia, where the Tsar's army would turn the dogs on the Jews), finally allowed me to get a dog as company; not quite the same as a big brother, but some solace.
When he left for overnight camp, Mother and I would go to some pleasant place, like the exquisite gardens at Cranbrook, and write him long letters. I loved visiting him at the National Music Camp in Interlochen, MI and couldn't wait to be a camper there, myself. He started there in 1961. I followed in 1964. Here we are on my first day that summer (in a rare shot of me with my glasses on; I began wearing glasses at the age of eight, contact lenses at thirteen). I am not yet wearing the camp uniform of corduroy knickers, as my cabin hadn't been marched to "Uniforms" to get them (they were camp issued, two pairs for each female camper and had to be worn at all times when we were in class or on Main Campus; after about 70 years, the practice finally gave way to wearing shorts on hot summer days, after a little girl passed out).
Since Rick was in High School Division and I was a Junior Girl, our paths didn't cross at all (except when I saw him in his shows. I also got very sick that first summer and spent a week in the infirmary. He came to visit me once). The next summer, I "became a woman", at the age of 12. During our rest period, the whole cabin trooped up to the camp store so I could buy the necessary sanitary products. With my purchase in hand, I saw my brother, hanging around with some friends at picnic benches near the store, I ran up to him, full of excitement, held the paper bag aloft and crowed, "Guess what's in this bag?" And proceeded to tell him, in front of all his friends. That was too much for him (probably not in good taste, either, but I was excited and wanted to share the news with my big brother, delicate as it may have been). He harrumphed and waved me away. Still a pest.
As I mentioned, Rick left for Brandeis as I entered 8th grade. He had been the person who helped me with my homework if I needed help, or I bounced ideas off, when I wanted to puzzled something through. I really missed him. Rick is very sensitive and super-smart. One of my mother's sisters predicted I would flunk out of school without him home to help me. Of course, rather than defending me, Mother repeated that comment to me. It infuriated me.
So, as a way to prove my aunt wrong, I proceeded to get straight "A's" for the next five years. I'd show her! There was no email or easy way to communicate in those days and I longed for each vacation when Rick came home. We'd stay up late in the night, talking about life; ours specifically, but things in general. We grew very close. Though I was an outstanding student, I was not allowed to take final exams early, so did not go to his Brandeis graduation in 1969. That was the beginning of student unrest at Brandeis (many graduates wore stoles with fists on them). I missed it all, including seeing him win prizes recognizing his academic achievements.
Though we would not overlap at Brandeis, I didn't want to follow in his footsteps there. I thought about applying to Boston University, which had a good theater department, but an older friend from my temple, originally from Boston, asked why I'd want to go there; it was just a big city school with no campus – I could stay home and go to Wayne State. NOOO! Way too close to Mother. Even U of M was too close to home.
I got into U of M, Northwestern and Brandeis. I chose Brandeis, and off I went in the fall of 1970, just as Rick continued his rabbinic training at Hebrew Union College in Jerusalem. I wouldn't see him for two years. Our father bought each of us portable tape recorders, thinking we'd record messages to one another and send them back and forth, but that didn't work out. I finally visited him in the summer of 1972, as I described in Holy Land, Smoly Land. Two years of college had changed me in ways Rick couldn't imagine and the visit was less than successful, though it was nice to see him. It just wasn't an ideal way to reconnect after so much time apart.
Rick came back later that summer, the family drove east to meet him. With him back in Cincinnati I could now call him and did if I couldn't think of a topic for a paper (or just wanted to procrastinate). We'd talk for hours and finally, I'd get down to my paper. Talking with Rick is always the best. He has excellent insights on everything and I deeply respect his opinions on most subjects.
He was ordained two weeks before my marriage. His first official act as a rabbi was to co-officate at my wedding. It made that day even more special. And though he was married many years later, his first child was born nine months before mine. I am so happy that those two cousins are good friends, though one lives in London and one in Chicago.
I still love talking with Rick. We never have short conversations. He's the best big brother I could imagine.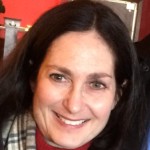 Betsy Pfau
Retired from software sales long ago, two grown children. Theater major in college. Singer still, arts lover, involved in art museums locally (Greater Boston area). Originally from Detroit area.
Tags: 5 year difference, boy/girl, friends
Characterizations: been there, moving, right on!, well written