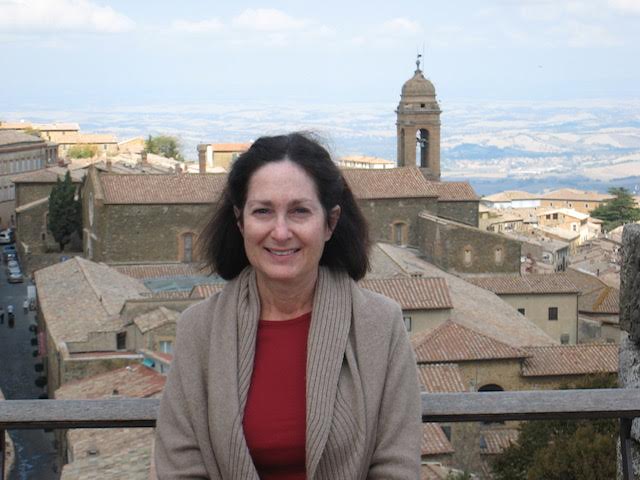 Does everyone want to lose weight in the new year? My resolution began after seeing photos of myself from our first trip to Italy in 2011. I had never been so heavy. I looked puffy and not like myself. I didn't want to turn 60 on December 10, 2012 looking like that. I had never been overweight and was aggravated with myself. I decided that I would (for the first time ever) work with a trainer at our gym on the Vineyard beginning in June of 2012 and I did. She set down a workout program for me, as well as discussing my diet and eating habits.
I was very disciplined. Not only did I go to the gym five days a week (two of those days I took my regular Pilates class. The other days, I did the routine that Griffin set down; a half hour of aerobics work, then working on machines for strength and toning. I also gave up bread, other sorts of carbs, desserts and watched other sugar intake. The pounds came off. By my 60th birthday I saw a big improvement. I had lost about 14 pounds (in all, over the year, I would lose about 18 pounds).
I was pleased with the shape I was in. But it demanded constant discipline. I was good about the eating for years. I delighted in my gym routine until I became injured. Some of the classes were intense, perhaps not meant for a 60 year old body (and taught by a 30-something instructor). In 2017, I wound up with tendinitis and a sprain of my left hip flexor, a sprain in my groin and bulging discs in my lower back resulting in sciatica down my left leg. I got great physical therapy, but it kept me out of the gym for some time. I even had a series of spinal injections to calm the bulging discs.
I also had increasing arthritis in my right toes and had several toe surgeries over the past seven years. The foot is now rather unstable. All this means time away from the gym and the less I exercise, the more I eat (counter-intuitive, I know, but there you are). The 2020 election spectacle also sent my M&M habit into overdrive. I can't even keep them in the house any longer.
Here are before and after photos, from 2011 and 2016, taken at the Peggy Guggenheim Museum in Venice, to illustrate the point.
You take my point. I don't want to go back. I was OK during the lockdown. I've written about exercising at home during lockdown, first on my own, then finding my beloved Josie and PJ on Zoom and keeping up with them, which was terrific.
But eating as strictly as I did for years became difficult to maintain. The pounds crept back on. With all the injuries, I couldn't work quite as hard as before and, to be fair, there is nothing like a live class class for motivation, much as I enjoyed the Zoom classes (and even streaming some at convenient times). I looked forward to getting back to my home gym in Oct, 2021.
However, this happened in late June, 2021: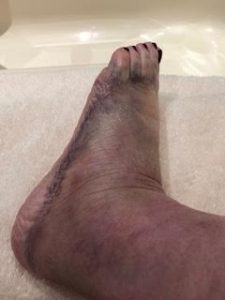 My weight and fitness were already shot, as far as I was concerned. Now I had sprained my ankle (or so I thought) and was really hobbled. I found my old air cast (I've sprained it twice before) and went to Pilates class with the air cast on. But it didn't heal. Being on the Vineyard limits doctor availability (not to mention that I was tending to Dan after his terrible accident, 6 days after mine). I finally saw a doctor in mid-September who did an X-ray, said there was nothing broken, I could go back to my gym when I came home in Oct, just don't do Barre class.
I wore a compression sleeve, was SO happy to take a rigorous class a few days a week, but my eating still wasn't good (too many sweets). Dan said he had never seen me so excited as I was when I signed up for my first Pilates fusion class on October 4 with Melissa, with whom I normally take Barre. She's a great teacher. I did get a great, tough workout (the fusion part means there is weight work and standing work, as well as some mat Pilates work). But the joy was short-lived.
I finally got an MRI on Oct 13 and a broken bone at the crux of my ankle and foot was revealed. I started PT on Oct 25. He told me to stay off the foot as much as possible. So all exercise except for mat Pilates (which is mostly on my back) is out of the question.
A week before Thanksgiving, I rolled the ankle again. That put me in a bigger brace all the time. My weight is stable, but not going down. I can't wait until the time when I can exercise again, as I'd like to, when I am pain free and can really get back to the gym. I am 11 pounds up from where I was in 2012. I would settle for losing 5 pounds at this point. I know I need to do better with the eating again and have started, but exercise is the key.
Back to the gym…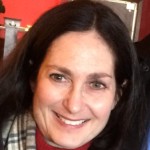 Betsy Pfau
Retired from software sales long ago, two grown children. Theater major in college. Singer still, arts lover, involved in art museums locally (Greater Boston area). Originally from Detroit area.
Characterizations: been there, moving, right on!, well written