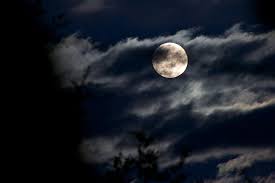 Here I go again.  Just two weeks ago, in response to the Pandemic prompt, I wrote a piece that focused on uncertainty. One of the comments thanked me for my analysis of the crisis in "highbrow economic terms".  I noted that during this crisis I've let my highbrows grow.  They're still growing.  And once again my topic is uncertainty.  Because, after all, isn't superstition just a tool for managing uncertainty?
Seems to me that Covid-19 has set the stage for the emergence of new superstitions.
Now, perhaps, many or most of us associate superstition with bad juju: broken mirrors, black cats, walking under ladders, the number '13' etc.  But superstition abounds in "positive" situations, too.  Venture into a casino and check out the people at slot machines.  Many seem to hold amulets in one hand while they pull the handle with the other.  Or they grip the handle in unusual ways – fingers only; thumb and two fingers, etc.  Presumably all in the belief that such little things give an edge.  And sporting events?   Fuhgeddaboutit.  Lucky shirts.  Hats.  Fully in evidence in the crowds watching the event live.  And the people watching on television at home?  Still more, probably many more, emboldened by the supposition that what one does in one's home goes unnoticed.   McDonald's created an ad that ran last year during football season featuring a fan, alone, seated on a couch, watching a game.  His team is doing well; the doorbell rings, it's GrubHub or some other delivery person with the fan's McDonald's order;  the fan starts to rise to answer the door, the team's fortunes suddenly reverse; he quickly sits down and those fortunes shift positive; then up, bad and down, good.  Finally, he just calls out "it's open" so he can remain seated for the sake of his team.
And moi?  But of course, but I'll not reveal my secrets.  Who knows what spies be among us?
But back to the bad juju.  Like coronavirus.  Has there been a more threatening and uncertain time in our lifetimes?  One that affects the broad population?  Certainly, the Vietnam War qualifies, but the threat then varied more than a little based on gender and socioeconomic status.*  The Cuban missile crisis threatened us all equally, but that terror passed in a matter of twelve or so days. Coronavirus has been rampant for as many as six months and there's no sign of abatement.  And the nature of the terror is evolving, both in the ways that the virus attacks its victims – bilateral pneumonia, and then clotting threats and then inflammatory reactions – and the demographics of the victims – first the elderly and medically at risk, now children. Seems to me that Covid-19 has set the stage for the emergence of new superstitions.  But what will they be?  I think the only certainty in this uncertainty is that such superstitions will embrace acts and rituals of absolutely zero empirical utility.  Mask type?  Color?  Pattern?  Dietary do's and don'ts (as modulated by rolling scarcities of foodstuffs)?  Video habits? Stay tuned.  Or not.
. . . . . . . . . . . . .
* Of course, family and other loved ones suffered upon the death of "their" soldier; I'm limiting this to the direct risk of death.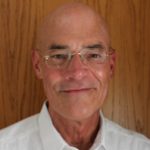 Tom Steenburg
Retired attorney and investment management executive. I believe in life, liberty with accountability and the relentless pursuit of whimsy.
Characterizations: well written