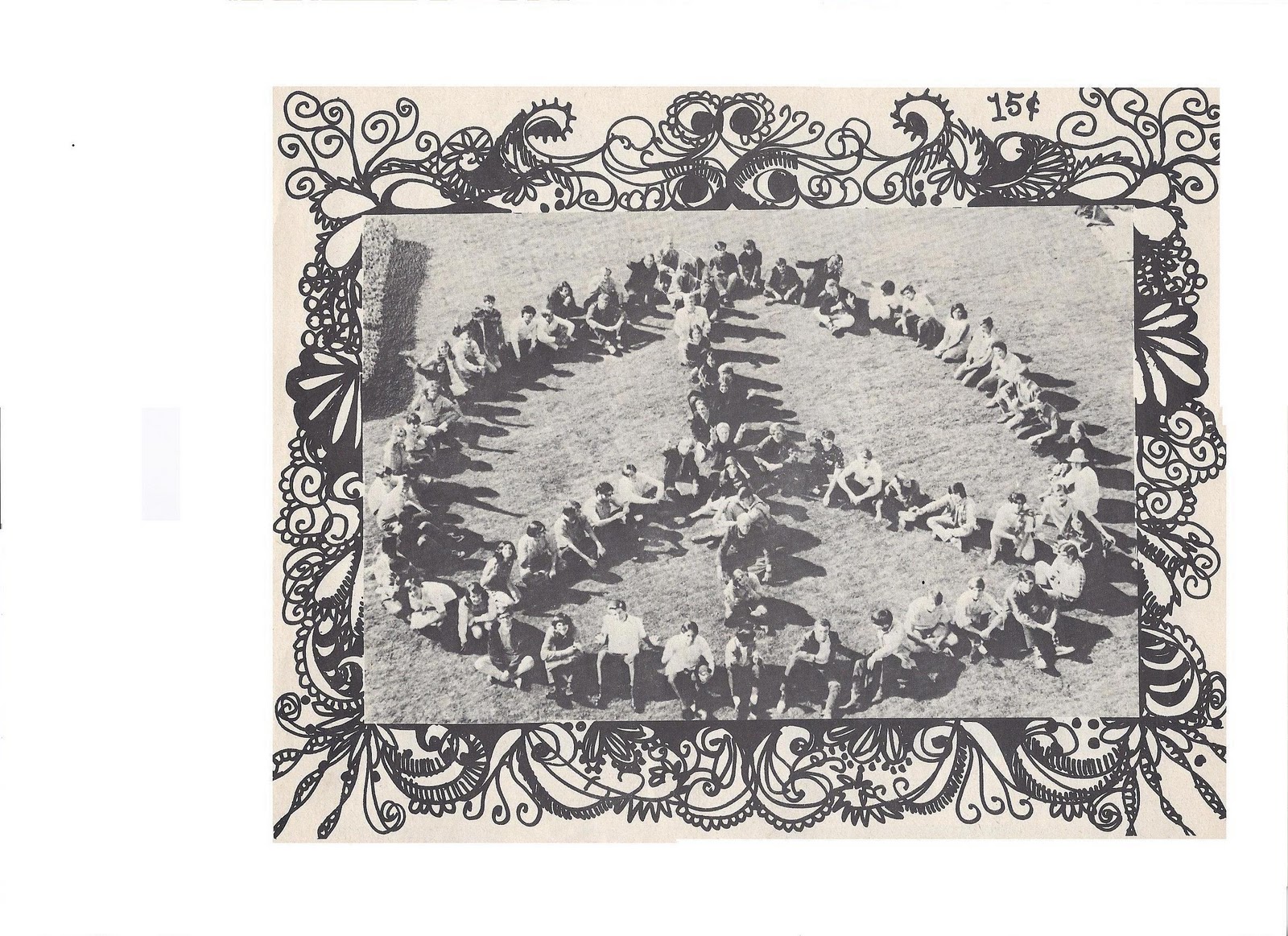 1968. High school. Last half of junior year, first half of senior year. Waiting for my life to start for real. Yearning to move on. Falling in love, falling in lust, making some bad choices and a couple of good ones, trying new things, boys on my mind, unhappy at home, hard truths, assassinations, end of innocence, eyes wide open, black armbands, nobody understands. The music, all the music–and that dizzy dancing way you feel; "Blackbird" on the White Album: "Take these broken wings and learn to fly/ All your life/ You were only waiting for this moment to arise."
Looking for something, but don't know what; losing faith, fearing war, mind wanders back to boys and love and sex: hours spent horizontal, tangled up with one or another. Oh, the sunshine of your love…
A tumultuous summer, bad break up with bad boyfriend, desperate to have someone new to love, someone to love me back. And then: starting senior year in the fall, going to college and high school at the same time, a small taste of freedom, wandering around the Berkeley campus and feeling part of something bigger, something really big, too big for me right then; taking risks, falling hard for the wrong guy, not wanting to know, but knowing anyway: it was the first of times, it was the worst of times; getting a little high with my friends now and then, sticking it to The Man now and then, trying to find the real me and looking in some of the wrong places, sensing the big changes to come, just out of reach; finding a circle of friends at last, belonging or at least feeling that way, learning to laugh and to love, longing for that moment when I would arise and be free; fearing that the war would never end, that people who gave us hope would continue to get gunned down before they had a chance to finish the work they started, riots here, riots over there, more riots, Nixon; broken bodies, nightly news, the world turned into a ball of confusion–and the band played on.
All we wanted was peace, and all you need is love…
My world.
1968.
*Although the Temptations' "Ball of Confusion (That's What the World is Today)" came out in 1970, it was reflective of events that occurred in 1968, and certainly reflects my state of mind at the time.
The photograph of the human peace symbol, formed by classmates, appeared in our senior yearbook.
Risa Nye
Characterizations: been there, moving, right on!, well written