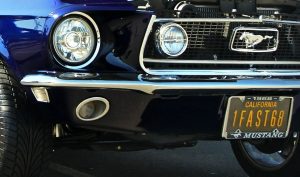 It was a momentous year, a cultural flashpoint.
Think back
... to the Tet offensive, LBJ's withdrawal, the MLK and RFK assassinations, the Paris riots, the McCarthy campaign, the Chicago convention, Nixon's election, the White Album and
2001
. Where were you in 1968 and what do you remember? How did that year affect your life and the nation? What can we learn, fifty years later?
Share your 1968 memories forward.
Start Writing