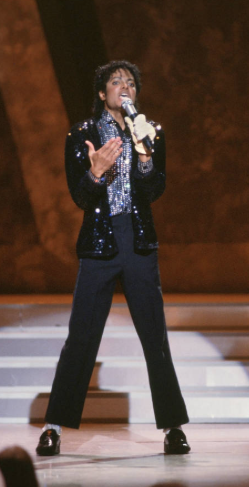 I've always loved to dance and grew up in and with Motown and the Jackson 5. Little Michael was a phenom. Great voice, dancing whiz; he could do everything and captivated us. We loved to sing along to those early songs and imitate the dance moves.
He outgrew his brothers and became the biggest show on earth with hit after hit back in the early 1980s; "Thriller", "Billie Jean", "Rock With You", "Bad". Each was hugely danceable and Michael had all the right moves and signature looks, from his red leather jacket to the single, sequined glove. But on the TV show commemorating the 25th anniversary of Motown, on May 16, 1983, he introduced the Moonwalk, which became his signature, startling, dance move. Try it if you dare (I did, I couldn't figure it out). I had an early recording device and replayed it over and over again, frame by frame. I still couldn't do it.
But the fame and years of intense practice and abuse from his own father took their toll. Years of plastic surgery made his face look stranger and stranger. His fantasy of being "just a kid", living on a large estate outside of LA with Bubbles, his chimp, and a menagerie of other child-like wonders, raised eyebrows. As did his custom of befriending young boys, whose parents allowed them to sleep in the same bed with Michael. We were supposed to believe it was all platonic. He fathered his own children with a nurse he married, then divorced.
The boys who slept in his bed maintained that nothing was amiss. Michael became weirder and weirder, more isolated, couldn't sleep, died unexpectedly on June 25, 2009, from acute propofol and benzodiazepine intoxication, administered by a doctor to help him sleep. A life cut short by so much excess, isolation and strangeness.
Then the stories came out that he had, indeed, had improper relations with the young boys with whom he'd shared his bed. My stomach turned. One could feel pity or distain for this child abuser, but how could I listen to his music in the same way?
I couldn't. And I didn't. I stopped listening for a long while.
I take a wonderful exercise class twice a week: Core Synergy. There is a revolving playlist of tunes, many from my past that have great beats and make me want to get up and dance (I don't; the point is to keep our workout on track and tempo-driven). "Billie Jean" came up on the play list many years ago. I commented on it to Josie, our fantastic teacher, who we all absolutely adore. She rebuffed me. Her thoughts: It was on the parents to supervise. How could they neglect their children so much as to ALLOW them into his bedroom, night after night? Had they no sense? No, she would continue to play that song, for the great beat. The parents were idiots. Were they so swayed by his money and power that they didn't know how to properly parent?
I take her point, and continue to enjoy my workout, including occasionally hearing "Billie Jean".
I discussed this with my very wise son recently. He called that blaming the victims. His reaction was that Jackson has been "cancelled and uncancelled" many times by now. Michael was very troubled and it was fine to stop listening when he started to creep us all out. But with his sudden death, you could mourn the loss of a genius, for he was one, even as strange and troubling as he was, separate the music from how he lived his life, and just enjoy the great legacy of music he left behind.
That makes sense to me.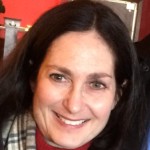 Betsy Pfau
Retired from software sales long ago, two grown children. Theater major in college. Singer still, arts lover, involved in art museums locally (Greater Boston area). Originally from Detroit area.
Characterizations: right on!, well written