Who would spend $1,000 on a serving for four of plastic dishes and mugs adorned with a photo of the class guinea pig, Buster? Some slightly inebriated, very generous parents who got caught up in a bidding war for this priceless dinnerware, of course. Part of the fundraising for the preschool I directed, Cherry Preschool, was a live auction of classroom projects created by the children with the help of their teachers and parent volunteers. The budget to produce these treasures was small, calling on the ingenuity of the adults to come up with something parents could not resist buying for their child.
Who would spend $1,000 on a serving for four of plastic dishes and mugs adorned with a photo of the class guinea pig, Buster?
Anything decorated with the children's handprints was generally a winner. The first step was to scour alleys for discarded furniture. Rocking chairs, toy chests, mirrors, and night stands were highly desirable. A bit of soap and water, followed by a couple of coats of white paint, and the object was ready to be covered by colorful handprints of members of the class. Who wouldn't bid $200 for a quilt decorated with handprints of their child and her classmates?
A scrapbook filled with photos of the children in a class could be counted on to set off a bidding war. Other highly coveted auction items included a huge weaving made by the class over the course of the year out of strips of old t-shirts. I actually won that from one of my granddaughters' classes, but it was too big for her bedroom and ended up in basement storage.
There were two important keys to eliciting ferocious bidding. First, the teachers had to hawk the items, instilling guilt in parents who wouldn't spend big bucks to make their little ones happy. Second, parents needed to be a bit drunk to keep the bidding going. Once, a couple was so loaded that they bid against each other from opposite sides of the room. Of course, their child was the winner.
There were always a few misses in this auction. One class had created stepping stones by pouring plaster into molds and decorating them with paint and colorful objects embedded in the plaster. They weighed a ton and the bidding was lagging. One of our staff member's husband decided to try to bid up the item, and he won. I'm pretty sure those stones are still somewhere in the school's basement.
We also had a silent auction filled with treasures donated by local merchants and school families. Sometimes, no one bid on some of these items. I especially remember an incredibly ugly vase that no one wanted. The staff decided to turn it into the Fallopian Award (that should give you an idea of its shape) awarded every year for best attendance by a teacher. We kept this tradition until I retired, and I wouldn't be surprised if it still exists.
While these auctions were an amusing way to raise much needed revenue for the preschool, we also held a reverse auction at the end of the evening in which parents donated money to support our Inclusion Program. The generosity of parents who made sizable donations to pay for classroom aides to enable children with disabilities to succeed at preschool never ceased to amaze me. Marian Wright Edelman captured the essence of the Cherry Preschool community when she said, "The future which we hold in trust for our own children will be shaped by our fairness to other people's children." The spirit of good-humored bidding in our auctions and the amazing contributions to our reverse auction for the Inclusion Program reflected the Cherry Preschool's commitment to Edelman's words.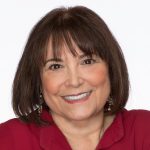 Laurie Levy
Boomer. Educator. Advocate. Eclectic topics: grandkids, special needs, values, aging, loss, & whatever. Author: Terribly Strange and Wonderfully Real.
Characterizations: moving, well written