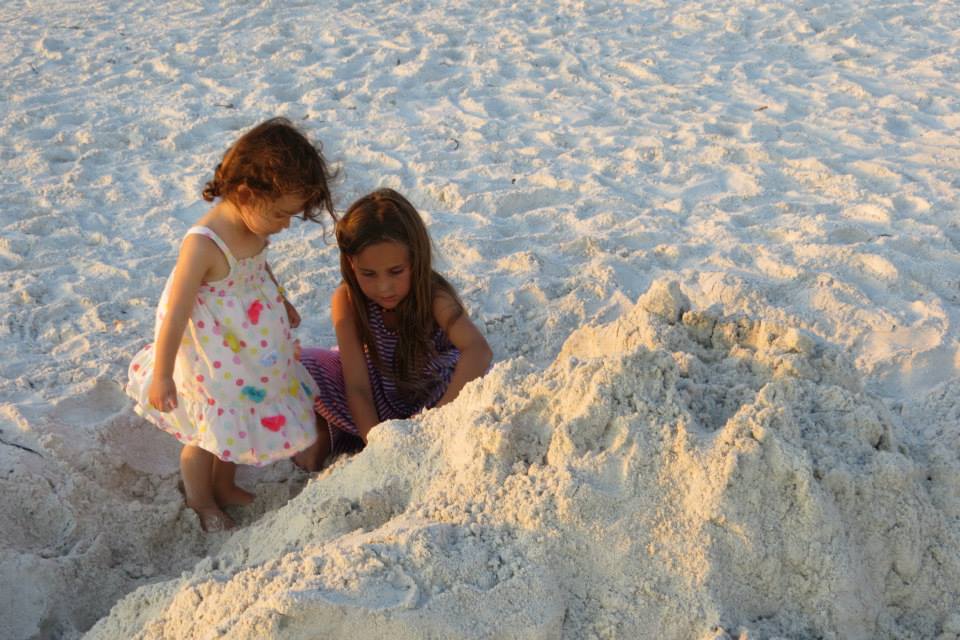 We didn't go to many beaches when I was a kid, because my mother didn't like sand, and dreaded the possibility of having it tracked into the car or the house. So we generally spent our vacations at places with lakes or pools. We did go to Atlantic City once a year for a medical convention that my father attended, but it was in November, so there wasn't any question of swimming. We walked on the boardwalk and ate salt water taffy. Maybe we got to walk in the sand a little, but mostly we stayed on the boardwalk. And ate lots of taffy.
Ironically, the very last two vacations we took with my mother, our family reunions in 2015 and 2016, were at the beach, on Ana Maria Island in Florida. The house we rented had a pool though, so that was where she spent most of her time. And I guess in her nineties she figured that if sand got tracked in someone else would have to clean it up.
The one memorable beach trip of my childhood was to Fort Lauderdale during spring break in 1961 when I was in fifth grade. This was just a few months after the movie Where the Boys Are was released, making Fort Lauderdale famous as a place for romance and adventure on the beach. Needless to say, I was too young for romance or adventure, but my sisters were in high school, tenth and eleventh grade, so it was perfect for them! Not sure if they managed to meet any cute guys, but I do remember that my parents let them go off together and try their luck. The most exciting part for me was that it was my first airplane trip, flying from New Jersey to Florida, and I watched intently out the window of the plane the entire way. Also, Connie Francis, who was one of the stars of the movie and sang the title song, had grown up in my town, Belleville, and was probably the most famous graduate of Belleville High School, so we felt a personal connection to the movie, and therefore to Fort Lauderdale. (Tommy DeVito, one of the Four Seasons, was also from Belleville, as you may know if you've seen Jersey Boys.)
As an adult I have been to many beautiful beaches, and undoubtedly tracked my share of sand into various cars and houses. Memories of three beach trips that I hadn't thought about for years were triggered by this Retrospect prompt.
1975 – Santorini was one of several Greek islands I visited with my college boyfriend on our last trip together before we went our separate ways. When we left Cambridge, he went 3,000 miles east to Oxford and I went 3,000 miles west to California. Our opposite directions were not only geographical but emotional and intellectual too. I went on that trip to Greece fresh from my first year of law school at UC Davis, where life had been loose and casual and I devoted as much time to working on my suntan as I did to studying law. He was coming from two years as a Marshall Scholar at Oxford, where he had earned a degree in Politics, Philosophy, and Economics, and life had been very serious and rigorous. In college we had both been somewhere in the middle, but the intervening time had pushed us too far apart to allow the relationship to last. However, we had a glorious time together in Greece. Every island we visited had beautiful beaches, but what I remember most was that the sand on the Santorini beach was black.
1983 – The Seychelles was the first stop on my honeymoon with my first husband (who is known to Retrospect readers from two earlier stories, So Much in Common and Nice Day for a White Wedding). This country, made up of 115 islands, is located 1,000 miles east of Kenya in the Indian Ocean. The sand and the water there were so beautiful that it was like heaven. After an idyllic week there, we flew to Nairobi, Kenya, where we took a wildlife safari through Kenya, traveling around in Izusu Troopers and sleeping in tents that were put up and taken down by the safari crew. They also heated up water in the mornings for us to wash our faces and hands, and cooked amazing meals for us, so it was the most luxurious camping I have ever done.
1992 – Maui for spring break with my future second husband and my two kids, ages 7 and 4. Some friends had a condo on the beach and invited us to join them and their kids, ages 6 and 2. We had a wonderful time swimming and snorkeling in the ocean, making sand castles on the beach, and even seeing some whales. One day we decided to go to a different beach instead of the one outside our condo. While I was sitting in the sand, I suddenly heard someone calling my name. It turned out to be a law school classmate, David, and his wife Diane, who were there with their (slightly older) children. David and I had originally made contact the summer before law school when the list of incoming students was sent out, because we had both gone to Harvard. Consequently, when I first arrived in Davis I stayed at David's apartment while I looked for a place of my own. I answered the "roommate wanted" notice that Diane had posted at the UCD Housing Office, and we hit it off so well that I moved in immediately. She invited David to join us for dinner that night, and the two of them ended up falling in love and getting married. They would never have met if not for me, because Diane was not a law student, in fact she wasn't a student at all, she had graduated from Davis and was working. So now here we were, 15 years after graduation, not having seen each other in all that time, bumping into each other on a beach on Maui. That night was the first night of Passover, and Diane and David had brought with them from Palo Alto everything required for a seder – including the matzoh ball soup! Obviously that was before the limitations on how many suitcases you could check on the plane, or what you could put in them. They invited us to their seder, and it was one of the most memorable seders ever! All because we happened to meet on the beach.
Sadly, I don't have pictures of any of these beaches! I have only my memories, which seem to be getting dimmer as time goes by.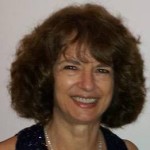 Suzy
Characterizations: right on!