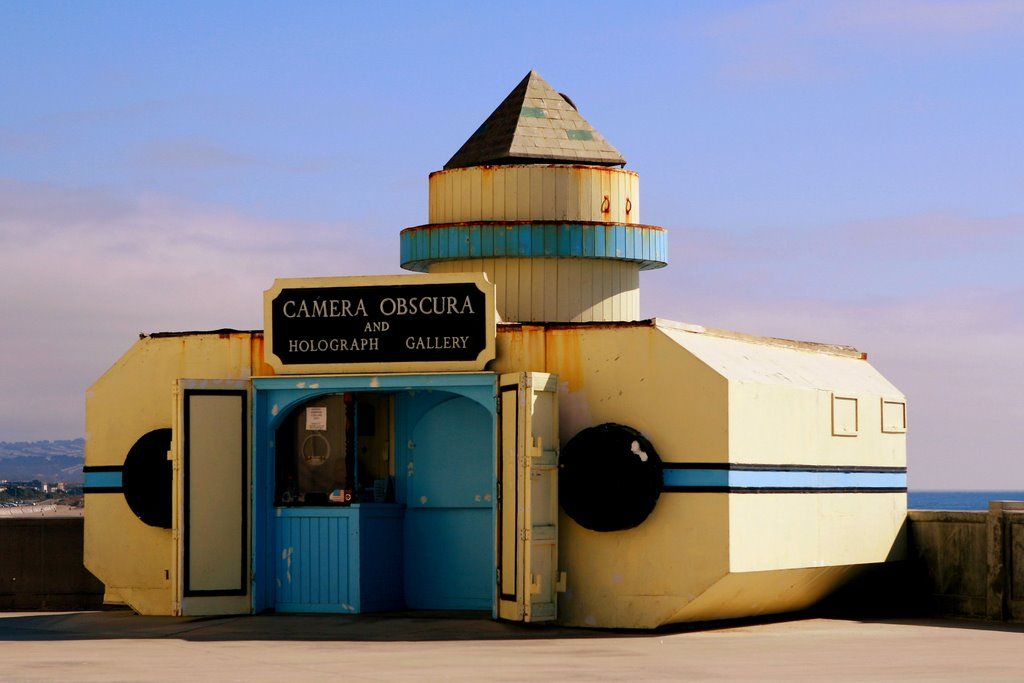 I've spent an accumulated two or three hours trying to find a strip from a photo booth session — the only one I have. I looked in computer folders, I looked in emails. Then I realized that the photo booth pic strip might be a hard copy. I may even have tucked it recently into a book thinking this is dumb. I won't remember which book I inserted the strip into, no matter how logical my choice. Regardless, I've fluttered through a library of logical-looking books. It's nowhere to be found.
A picture is worth a thousand words... unless it isn't.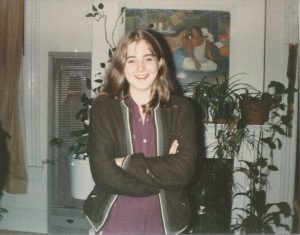 The strip of four shots in question includes my stepdaughter Jocelyn and me, probably taken in the late '70s when I had moved from Andover Street to Connecticut Street in San Francisco, from one hill — Bernal — to another — Potrero. I had just left the communal household I had purchased with my then partner, Betsy, and was living with a Digger friend and playing jazz in a joint called Ray's in North Beach. I was also working with a theater company called Red Balloon where I met my life's love, Susan.
Jocelyn and I tried to meet as often as possible because she was on her way in the fall to NYU. Our relationship was strained. She didn't want to talk about the break between Betsy and me, but she knew that both of us had had enough. She didn't feel abandoned, or so she said. When pressed further, she'd just say she didn't want to talk about it. She did make one wry observation, though.
"You know you moved from Over-and-over Andover Street (like, as in bor-ring) to Connect-I-Cut Connecticut Street." She laughed sarcastically. "You sure did cut your connections." Sixteen-year-olds have a corner on sarcasm. It's their first line of defense against stupid. For a teenager, nearly everything and everybody threatens stupidity and my chapter change apparently qualified as stupid to Joss. But maybe not; she wasn't talking.
In the photo, Joss's hair is high school long and I have the usual mop that descends to my eyebrows where a pair of round, tortoise-shelled, not-the-real-thing spectacles announces that I am a boho intellectual. Stepdaughter Joss is wearing a leather jacket and I'm wearing a white Irish cable-knit sweater. I wore an expression of wide-eyed glee and Joss succeeded in looking as if she was having a good time. It was a little hard to know what she felt in those days; most teenagers are masters of disguise and she sure wasn't going to let me know what was going on.
I don't recall much more about the photo, but the photo booth was located next to the giant Camera Obscura that sat in a small, sea-weathered structure on one of the many terraces that descends from San Francisco's Cliff House to the roiling Pacific just outside and south of the Golden Gate.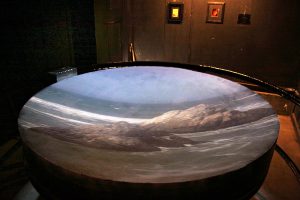 A camera obscura works like a pinhole camera. You poke a hole in a box or — in prehistoric times — an animal hide. If you place a reflecting surface within range of the pinhole, the light is reflected onto the surface, upside-down and backwards. So, in side the darkened room of the Cliff House Camera Obscura, you can see the surrounding sea, rocks, and sea lions reflected in a mirror shaped like a shallow bowl, where the light from the big camera finds a focal point.
After Jocelyn and I peered at the Camera Obscura images and posed for our booth pics, we hung around in the sunlight on the terraces above the Pacific, talking about her visions of drama school in New York, then I drove her back home to our house on Over-and-over Andover.
Joss left in the fall for New York and I began my next chapter.
#  #  #
Charles Degelman
Writer, editor, and educator based in Los Angeles. He's also played a lot of music. Degelman teaches writing at California State University, Los Angeles. 
Degelman lives in the hills of Hollywood with his companion on the road of life, four cats, assorted dogs, and a coterie of communard brothers and sisters.
Characterizations: funny, moving, well written