Although I don't look forward to going to the dentist, I do appreciate the importance of the work–maybe because I have always had dental issues, from cavities to crowns, partial plates and bridges to implants, orthodontia to tooth extraction.  Much of it is thanks to genetics, which forgot to provide me a full secondary set of teeth and even now has left a few baby teeth hanging on by a thread.  I envy those with naturally beautiful teeth but have been fortunate to be able to get dental care to make the best of the situation.
When I worked in the community health centers in Alameda County, it was a great source of pride that we included dental care services—of course cobbled together with great difficulty through grants and special programs.  In fact, my clinic ended up taking over the dental services at the local children's hospital because it was such a money-loser for them, and we could leverage other resources.  I learned about how preventive care for children could change lives, and how poor dentition could affect overall physical and emotional health at all ages.  Heart disease, diabetes control and poor pregnancy outcomes have all been linked to oral health;  trying to find job or a relationship with diseased and absent teeth is a real challenge.  And yet dental care is at best an "add-on" for most health systems, and very expensive to access. Nothing establishes your social standing as visibly as bad teeth.
There are historical reasons why medical, dental, eye, maternity, public health and mental health services evolved in their silos, but it is pretty clear that true health is more holistic than that (and includes the "social determinants of health").  In my utopian fever dreams, there is no doubt that everyone would get the dental care they need.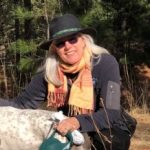 Khati Hendry
Characterizations: well written