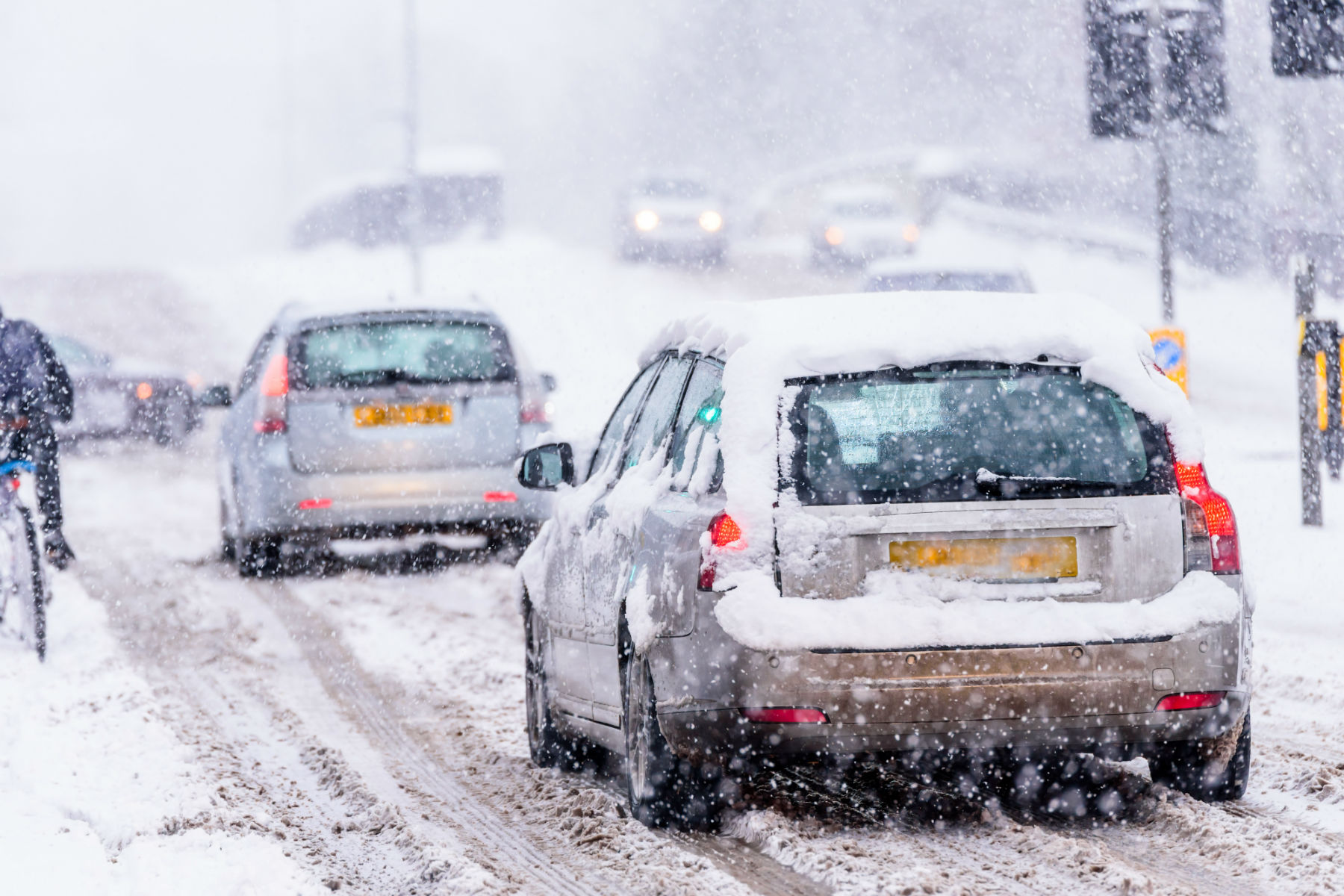 Because my father, who taught me to drive, was raised in New England, he taught me how to drive in the snow. It's not really hard, but it seems to be beyond the abilities of most people where I live in the Maryland suburbs of Washington, DC. They are not only unfamiliar with snow, but when confronted with snow they seem to forget simple laws of physics like gravity and momentum. This is the only place I have ever lived where any decent snowstorm causes people to panic and abandon their cars all over the streets.
This is the only place I have ever lived where any decent snowstorm causes people to panic and abandon their cars all over the streets.
The worst time I can remember was several years ago when I was working in an office that was about a 30-minute drive from my home. One day, it started to snow started just as people were leaving their offices. It was unexpected, either in timing or intensity – I don't remember – and the rush hour traffic kept the snow plows from being able to clear the roads. So the snow started to build up on the roads, leading to widespread panic.
I was only a few blocks from my office, driving slowly in my very reliable all-wheel-drive Subaru, when the traffic came to a stop. A car was stuck sideways, blocking an entire intersection. I went up to the car and knocked on the window – I do this as I have found that people around here have no idea that shifting down to first gear can help you get out of snow (or even know their car has a first gear). The woman in the driver's seat stared straight ahead and ignored me – she must have been embarrassed or thought I was going to yell at her. So I and everyone else waited our turn and slowly maneuvered around her. The next few people blocking the road seemed more willing to accept help so I and a few other desperate commuters pushed them out of the snow.
A couple of hours had passed when I came to a hill that was covered with stranded cars, most of which had been abandoned. There was no room to get a running start, so I had to trust that my Subaru would make it up the hill, maneuvering around the cars, hoping I didn't slide into any of them. By this time, there were no other cars moving on the road that I could see. I did make it up the hill, even though the snow was more than a few inches deep on the road by then. I had to pass by someone trying to dig their car out because I was afraid if I stopped on the hill to help, I would be stranded too.
When I finally made it home that night, it was about 10:30 pm. I was very grateful that I had a car that was good in snow and that my father had taught me how to deal with snow safely.
As a side note, once I was on a cross-country ski trip with a group of friends. We were staying in a house in West Virginia that was located in a development of vacation homes. The roads in the development were apparently private roads and had not been plowed by the time we got there, although it had been snowing for several hours. The house where we were staying was on top of a hill and most of my friends' cars couldn't make it up the snow-covered road. So they left their cars at the bottom of the hill and those of us who had cars that could make it had to ferry everyone else up to the house. After I brought the last person up, I parked my car in the driveway next to the two other cars that had made it up the hill. All three were Subarus.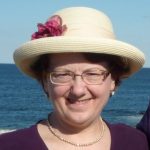 Kathy Porter
Characterizations: funny, right on!, well written