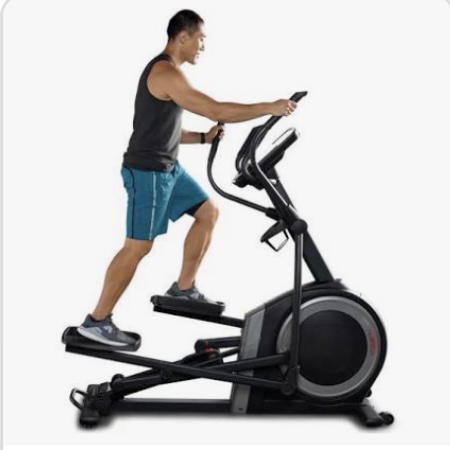 Surely the priciest purchases we've made were our city coop and our house in the country,  and we've been enjoying both for years with no buyer's remorse.
But those aside,  one big expenditure we made that I do regret is the large elliptical exercise machine that's been taking up space in our apartment.
We're not gym rats or exercise fanatics,  but we decided a handy and relatively painless way to stay in shape would be to get a treadmill or a recumbent bike.  We were advised the best exercise equipment was actually an elliptical,  and so we bought one,
That was a dozen or more years ago,  however I can probably count on one hand the times either of us has used it.  And so I've been urging my husband to sell it,  or just give the damn thing away,  but each time I bring up the subject he says,  "I promise I'll start using it tomorrow."
Of course as Shakespeare reminds us,  "Tomorrow,  and tomorrow,  and tomorrow creeps in this petty pace from day to day,  to the last syllable of recorded time."
So meanwhile there it stands – our pricey elliptical – collecting dust and recording time.   But we just made a new year's resolution  – if we don't use it by January 1 out it goes!
(Come to think of it,  there were also those strappy Manolo Blahnik shoes I once bought in a weak moment,  but that's another story.)
Dana Susan Lehrman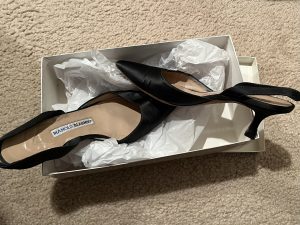 Dana Susan Lehrman
This retired librarian loves big city bustle and cozy country weekends, friends and family, good books and theatre, movies and jazz, travel, tennis, Yankee baseball, and writing about life as she sees it on her blog World Thru Brown Eyes!
www.WorldThruBrownEyes.com
Tags: Exercise
Characterizations: been there, funny, right on!, well written