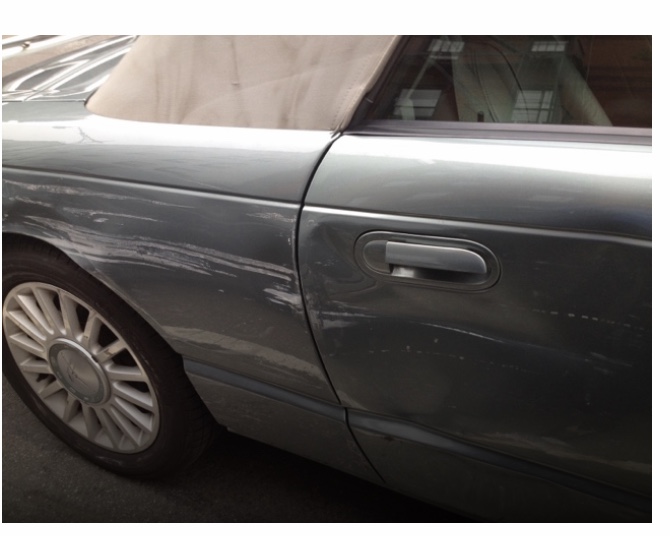 Not quite a road rage tale,  but one that could have been!
When my husband turned 60 he bought himself a birthday present – a light green Ford Thunderbird convertible.  Needless to say he loves that car,  and although I'd always thought of cars as basic transportation,  I must confess I love that T-bird too!
At first Danny was hesitant to let me get behind the wheel,  but we have a second car so in fact I don't drive the T-bird very often.  But one recent, fateful day I had to transport some stuff across town and my car was in the shop so I took his.  Unfortunately on the way home I made a sharp – or rather a too sharp – right turn and side-swiped another car.
We both got out of our cars,  and as the other driver walked towards me I threw up my hands in supplication and wailed,  "My husband will kill me!"
The driver was a decent guy,  and after the police came and the paperwork was done,  I put him on the phone with Danny to play peacemaker,  but to no avail.
And although I reminded Danny that thankfully no one was hurt,  and it looked like all the car would need was a little body work,  he grumbled at me for days threatening never to let me drive his car again!
Then I reminded him of something that happened when we were first dating.  Danny didn't have a car then and I did – a bright red Chevy Nova.  In those days the boy always took the girl home,  and so after taking me back to the Bronx,  Danny made many late night trips on the subway back to Queens.
One night we made plans to see each other again the next day,  and I offered Danny my car for his ride home.  As he waved good-night and backed out of my parents' driveway,  he side-swiped the fence.
I told him not to worry,  that thankfully no one was hurt, and it looked like all the car would need was a little body work.
"You are so sweet.",  he told me at the time.
Funny, but forty years later when the car is his T-bird and the driver is his wife,  he doesn't think I'm so sweet!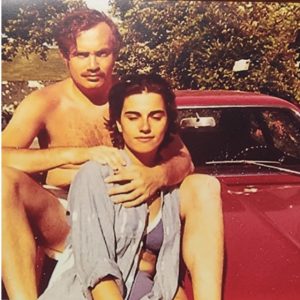 The red Chevy Nova,  circa 1968
– Dana Susan Lehrman
Dana Susan Lehrman
This retired librarian loves big city bustle and cozy country weekends, friends and family, good books and theatre, movies and jazz, travel, tennis, Yankee baseball, and writing about life as she sees it on her blog World Thru Brown Eyes!
www.WorldThruBrownEyes.com
Tags: Automobiles, Accidents