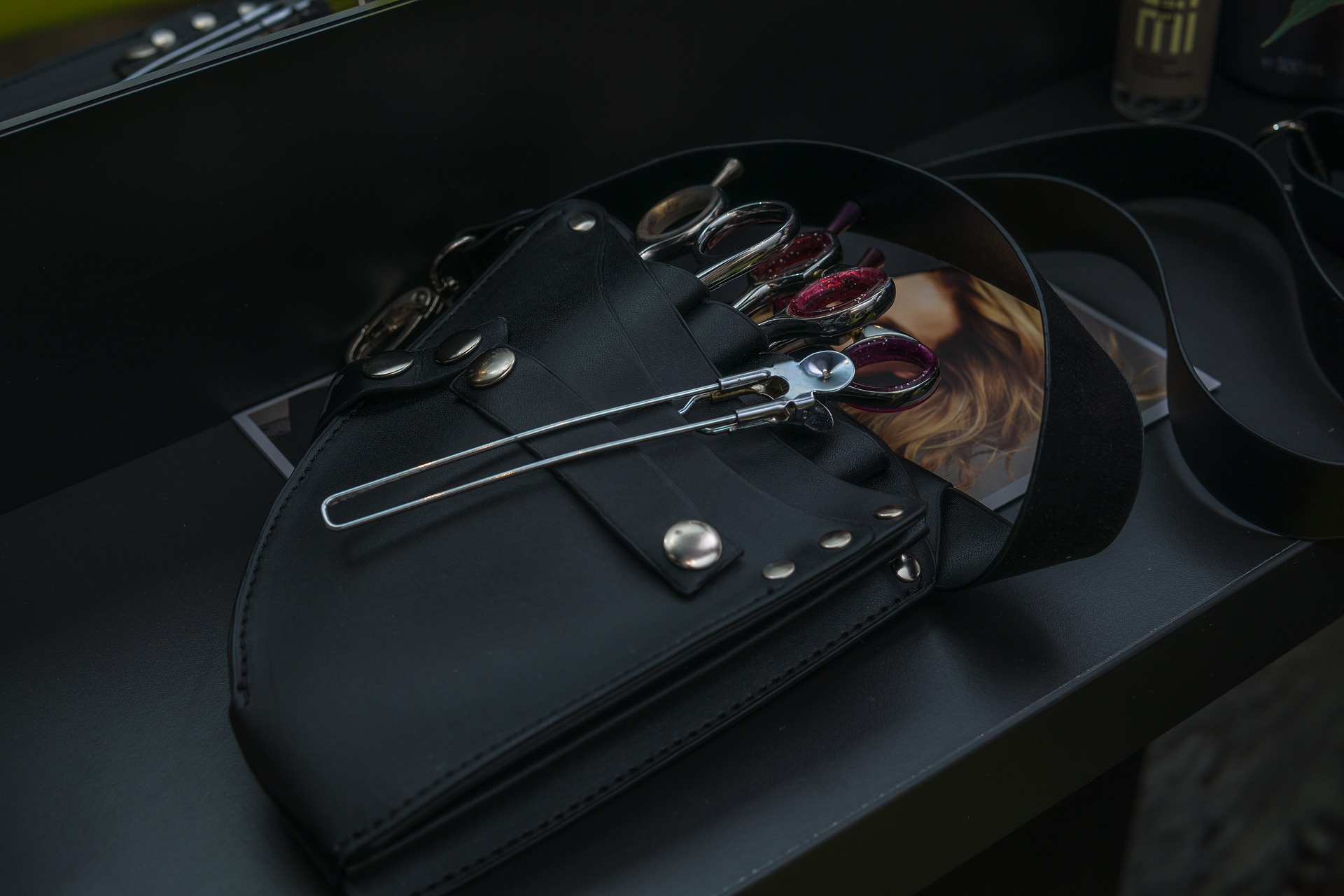 My hair is very fine but wavy, a challenging combination for a stylist. That said, I've had relatively few truly memorable haircuts. I was lucky that my mother, an artist, had a talent for hair cutting and cut my hair through my teens, generally very well. The worst cut I can remember was when I was in my 20s and went to a trendy salon in Palo Alto, which I could barely afford. I sensed trouble when three people began combing, drying, and styling my hair after the cut, but I looked fabulous when I left. Problem was, once I shampooed, the cut turned into an assembly of random locks going every which way and of uneven length, and it was impossible to style with two hands when it took six in the salon. Lesson learned; from then on, I insisted on a wash-and-wear cut.
Over the years, we've chatted about spouses, and more recently, aging parents. Philip knows me well ...
I'd like to spend the rest of this story on my intrepid and delightful stylist Philip, whom I've visited for more than 40 years. I can't remember the exact year when my mother and I met for a day in San Francisco. She wanted a haircut at Vidal Sassoon salon and treated me. I was assigned, at random, to Philip. We got along instantly. Just a few years older than I, he had come from the UK to a Vidal Sassoon salon in Toronto, then to the US. His hair styling approach was "classic," unlike the angular cuts that were in style at the time. Even though I gradually moved farther from San Francisco, about once every three or four months I'd make a day of it and go for a haircut with Philip in the salon's large room, enjoying having my hair shampooed and reading fashion magazines–the only time I did that!
Over the years, we've chatted about spouses, kids (his), our various travels, and more recently aging parents. One of my favorite memories was telling Philip about my first and only camping trip to the Big Sur area (I saw the ground where the guys were pitching the tent and commented, "There's dirt everywhere!"). Philip knows me well and rightly thought I'd be the last person he'd guess would go camping. He was laughing so hard he had to hold onto the chair.
About 2-1/2 years ago, the salon closed, no longer trendy and a victim of the building owner's desire to sell. Philip moved to a salon down the block, smaller and more basic, and I followed him there. When the pandemic hit, and San Francisco shut down, the small salon had to close; no room for social distancing.
This September, I got a call from Philip, letting me know that new plans were afoot. Because of the pandemic, the landlord of the original Vidal Sassoon location couldn't sell the building. An associate of Philip's had negotiated a great lease, and Philip could rent a chair back in the "old" salon, which was ideal for COVID restrictions–a huge, ventilated room. He'd work part-time, just Sundays, Mondays, and Tuesdays. So in the beginning of November, during the brief time when it was allowed, I went to the salon on a Tuesday morning, masked, with no one there but the receptionist, Philip, and me. Now that restrictions are easing again, I plan to go back again in the spring.
One of these years Philip will retire, and I will look for a haircutter closer to home, but in these disruptive times, I truly value the continuity I've had with Philip these 40-plus years.
Marian
I have recently retired from a marketing and technical writing and editing career and am thoroughly enjoying writing for myself and others.
Characterizations: funny, moving, right on!