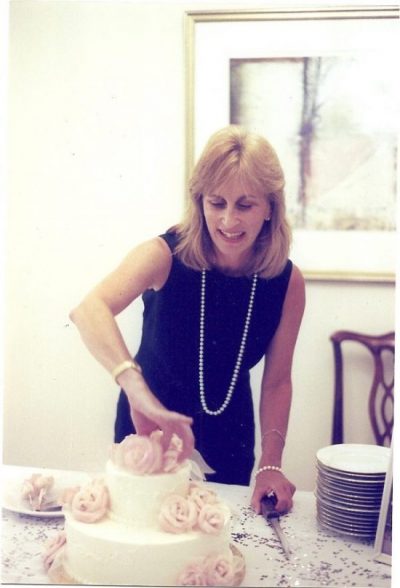 "Do you think my hair is falling out?" my sister asked. After going through a round of chemotherapy for lung cancer, hair loss would not be unexpected. She raked her fingers through her hair as she asked, and we both noticed  the silver strands she now held in her hand. After a moment, I asked if I should book her a haircut with Noah, our mutual hairdresser.  She had followed me when I started going to Noah for my haircuts, and we both liked his gentle scalp massages, his skill with the scissors, and his ability to engage us in lively conversation while he snipped away. Noah, I knew, would do a good job–and she definitely needed a pick-me-up, especially in light of this latest indignity. We both wanted to avoid the gradual loss of her hair, dragging out the inevitable. So I made the appointment.
It so happened that my daughter had flown in from New York to offer additional support and encouragement to her dear aunt. All three of us drove over to the salon. My daughter and I stood by and kibbitzed as my sister's already thinning hair fell in sparse bits and clumps to the floor.
Noah gave her a short, kind of spiky do, which suited her already thin– and now even thinner– face. I asked them to pose for a picture.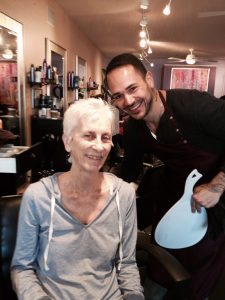 Then the three of us girls went to the Berkeley Rose garden to sit in the sun and enjoy each other's company. After a short while, my sister said she was tired, so we took her back home.
This was in February, 2015.
My sister died in May, almost a week after this picture was taken, holding the hand of my grandson Sam. I miss her every day.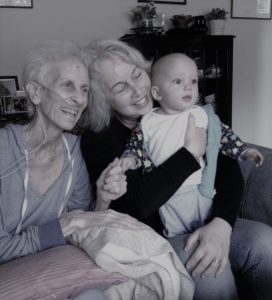 Natalie Sue (Susie) Elkind
4/9/49-5/22/15
Risa Nye
Characterizations: moving, well written