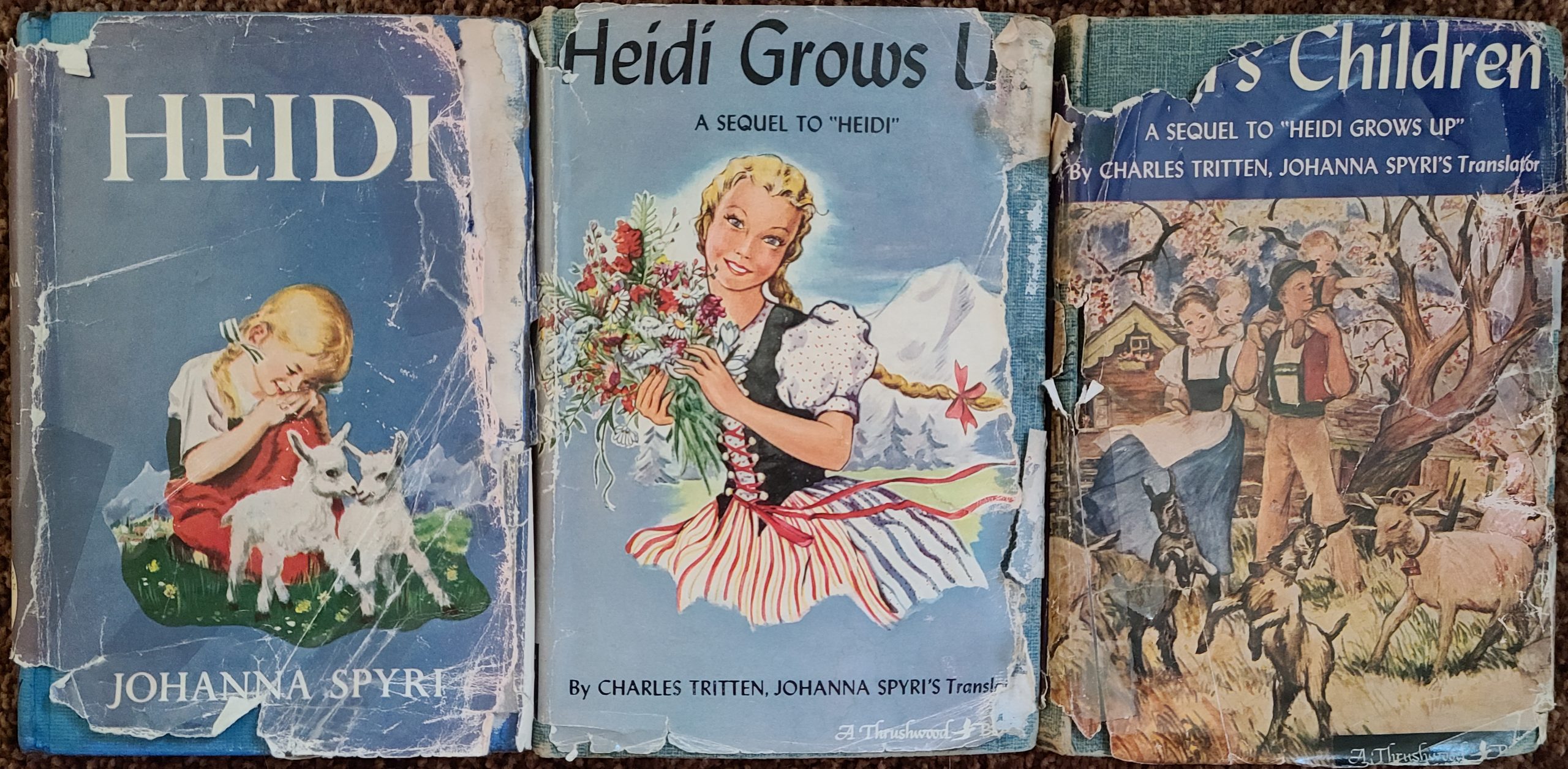 I am not going to write about The Wizard of Oz, which I may or may not have read. I just like the Elton John song.
Looking back at all these treasured books, it's hard to find any unifying theme. Why did I love them so much? I don't know.
This prompt seemed overwhelming to me. I felt as if I could go on and on for hours about books that I loved when I was a child, as well as books I loved reading to my children, some of which were the same, and many of which were different. To create some kind of framework, I decided to look through my bookshelves to see which books from my own childhood I still had in my possession. I don't even know how it is that I have these books now. I certainly didn't bring them to California when I came out to go to law school. My parents must have sent them to me at some point, maybe at the same time they sent me all my Mad Magazines.
The Princess and the Goblin is probably the oldest book I have. It was published in 1913, and appears to be a first edition, although if it was ever valuable, I suspect the white splotches on the cover have ruined that. I tried to wash them off, but they have been there for at least 65 years, if not closer to 100, and it was impossible. As you can see, the title page has a stamp from the NYC Board of Education dated 1925. I loved this story about a little princess named Irene, her fairy grandmother, Curdie the miner's son, and the nasty goblins who want to kidnap Irene and make her marry the goblin prince. I read it countless times during my childhood and am still drawn to it now.
Two trilogies that I loved were the Heidi books (featured image), and Little Women and its sequels. As you can see, the covers of the Heidi books are much the worse for wear, probably from being read so many times. Everyone knows the basic Heidi story, but I also treasured the sequels, seeing Heidi grow up, become a teacher, marry Peter, have children and so much more.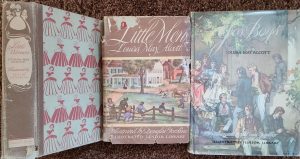 My copy of Little Women has lost its paper cover entirely. I must admit that I found Little Men tiresome, because it was all about boys, but then in Jo's Boys, despite the title, there are a few girl characters again. However, Little Women was certainly my favorite of the three, and one of my favorite books of all time. No matter how many times I read it, I always cried when Beth died. This is a book I wanted to share with my children, and I did, and I remember telling myself that I MUST NOT cry when I read that chapter, but when I got to the line "in the dark hour before dawn, on the bosom where she had drawn her first breath, she quietly drew her last," I couldn't help it, I just broke down. The kids did not seem moved by her death, and probably just thought it was weird that I was crying about something that happened in a book.
Another wonderful trilogy was the Mrs. Piggle Wiggle books. Mrs. Piggle Wiggle lives in an upside-down house, and while she has no children of her own, all the neighborhood children come to her with their problems, which she helps them solve. She is a little bit magical, like Mary Poppins. (I also loved reading all the Mary Poppins books [so much better than the movie!] but I don't seem to have them any more.) The first two Mrs. Piggle Wiggle books were wonderfully illustrated by Hilary Knight, the same man who illustrated the Eloise books. The third book was illustrated by Maurice Sendak, and the people he drew were not as loveable in my opinion. Mary Poppins first came out in 1934, and Mrs. Piggle Wiggle in 1947, so I wonder if Betty McDonald was influenced at all by P.L.Travers.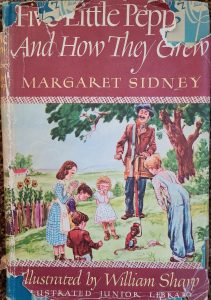 Five Little Peppers and How They Grew was a rags to riches story, about a poor family with five children who work hard and don't complain, but then are taken under the wing of a rich gentleman who takes an interest in them after the youngest child is kidnapped by an organ grinder. I never knew until now that it is the first book in a series, and there are a total of twelve books. They were written between 1881 and 1916, which explains a lot about how quaint they are (an organ grinder? really?), but as a child it never occurred to me to wonder about that. This is actually the last book I ever read to my two older children, and we never finished it because they lost interest. The bookmark is still in the place where we left off, page 146 (out of 275 pages), because I hoped for a long time that they would come back to it.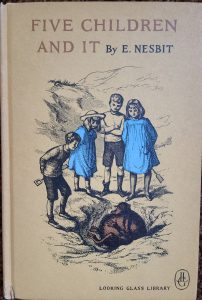 Five Children and It was another turn-of-the-century book (published in 1902) that I read over and over. It takes place in England, and is about another family of five children, although they are not poor like the Peppers. These children find a magical creature called a Psammead when they are playing in a gravel pit (playing in a gravel pit? really?). The Psammead agrees to grant them one wish per day, but the wishes end at sunset. Of course everything they wish for turns out badly, such as wishing for the baby brother to grow up quickly and then he turns into a selfish, smug young man who they don't like. Fortunately at sunset he turns back into a baby. Finally "It" leaves them, but their final wish is that they will meet again someday, and It promises that this wish will be granted.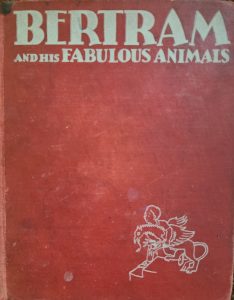 My last favorite book that you probably never heard of is Bertram and His Fabulous Animals. In this book from 1937, Bertram encounters a different animal in every chapter, and while at first it seems wonderful, things invariably go wrong (hmm, just like in Five Children and It). Bertram has to consult with various friends and relatives who give him advice (usually bad) on how to get rid of the animal. In most cases, Bertram's father comes home from a business trip to Omaha at the end of the chapter and saves the day.
Looking back at all these treasured books, it's hard to find any unifying theme. Why did I love them so much? I don't know. From these books I went on to Nancy Drew, and then to Dostoevsky (see Paperback Writer). So it all turned out okay.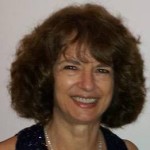 Suzy
Characterizations: , funny, moving, well written