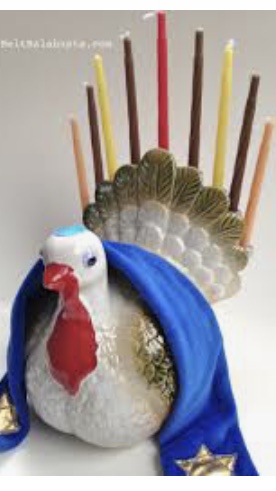 It's hard to believe but with the passing of the generations I'm now the family matriarch.
It's not my great-uncle Sid leading Seder but my husband,  not my aunt Babs cooking Rosh Hashanah dinner but me,  not my dad carving the Thanksgiving turkey but my son.
But will he this year?  A 4-5 hour drive and several states away,  we're not sure it's worth the risk.   So we're keeping an eye on the CDC and our state's changing Covid regulations,  and maybe he'll come for Hanukkah instead and we'll have latkes with our turkey.
Happy holiday everyone and please stay safe!
RetroFlash / 100 Words
Dana Susan Lehrman
Dana Susan Lehrman
This retired librarian loves big city bustle and cozy country weekends, friends and family, good books and theatre, movies and jazz, travel, tennis, Yankee baseball, and writing about life as she sees it on her blog World Thru Brown Eyes!
www.WorldThruBrownEyes.com
Tags: Thanksgiving, Pandemic, Holidays