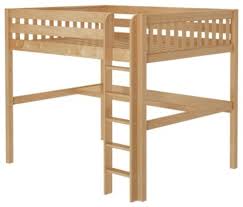 Around the age of twelve or so, I was very interested in taking things apart to see how they worked, and then putting them back together. When I was finished taking them apart, and taking all the components out to examine, I put everything back together, and no one was the wiser. Until I took apart my brand new electric shaver. It was pink and pretty, the deluxe model with an on-off switch, which was the latest thing. When I went to put it back together, I got everything else in the right place, but couldn't figure out how to put the switch back in. Neither could anyone else in my family, as it turned out. I didn't get in trouble, but I also didn't get a new shaver. From then on, it turned on and off just by plugging and unplugging it, the same way the cheap ones did. I had lost my wonderful on-off switch. After that, I was not so inclined to take things apart.
It was quite a job putting the bed frame together, although I don't remember whether it required any trips to the hardware store.
Fast forward to adult life, and the advent of IKEA, the amazing Swedish furniture store. (Yes, you are supposed to write the name in all caps, because it is an acronym of the founder's initials and where he was from.) We have bought many items from them over the years, and of course they all need to be assembled. My husband is of the "I don't need to read the directions" school of thought, but then when he gets stuck, I help him figure out where he diverged from what he was supposed to do. Otherwise my role is to hold parts that are being fastened together until they are all fastened, with screws or clamps or whatever hardware is required.
The most memorable item that we ever had to assemble was a loft bed from IKEA that Ben wanted. He was in 8th or 9th grade, and hoping to make his bedroom into a suite where he could entertain friends. He figured out that if he put his desk underneath the bed, he would have enough floor space for a couch and a couple of comfy chairs. He had measured it all out, and researched what was available (we did have internet at that point, although it was dial-up). Because his desk had a hutch that sat on top of it, and was a total of 58 inches tall, it was hard to find a loft bed that was high enough for it to fit underneath. The only place that had one was IKEA.
At that time, there was no IKEA store anywhere near us, although there is now. So we had to drive to Emeryville to buy it. This was an 80-mile drive each way, taking at least an hour and twenty minutes, and more if there was traffic (which there always was when you got at all close to the San Francisco Bay Bridge). But Ben had his heart set on this bed, so we made the trek in our minivan, which had barely enough room for all the boxes, with three of us in the car. We must have left the two girls at home, or we never could have fit it all in.
It was quite a job putting the bed frame together. I don't remember whether there were any trips to the hardware store involved – most of these assembly projects seemed to require at least one hardware store run. When it was finished, and we set it up and put the mattress on the platform, there was only about one foot between the mattress and the ceiling! Ben said he was okay with that. He had to slither in and out of bed, and obviously couldn't ever sit up. I tried to go up there once to change the sheets, and I just couldn't do it. Even setting aside the impossibility of putting on or taking off sheets in such a tight space, I couldn't get myself onto the mattress, it triggered feelings of claustrophobia I never knew I had.
He kept that bed through all of high school, and maybe even all of college, and possibly never changed the sheets in all of that time. At some point after he left home I commandeered the desk and hutch and moved them downstairs. Then we sawed off the legs of the frame so that it would be a normal height bed. That was tricky too, because we had to make sure all four legs were the same length. Now we can use that room as a guest room, which we obviously couldn't do when the bed was up by the ceiling. And I do change the sheets frequently!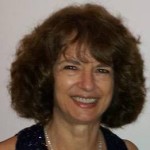 Suzy
Characterizations: funny, well written